Kneel Before Temple Of The Dog Box Set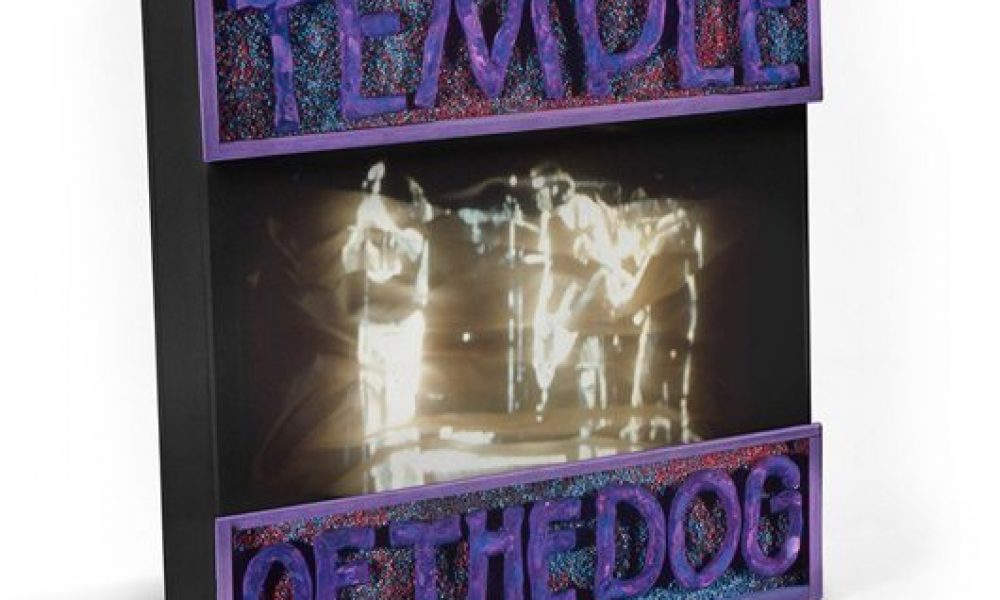 Despite only releasing one album, Temple Of The Dog inspire religious devotion from fans of Seattle rock – which is why their live reunion, and the forthcoming super deluxe box set reissue of their self-titled album, due for release on 30 September, has become one of the most anticipated events of the year.
Tickets for Temple Of The Dog's five US tour dates (they hit Philadelphia, New York, San Francisco, Los Angeles and, for a special homecoming show, Seattle, in November) go on general sale on Friday 29 July, with proceeds going towards the Chris And Vicky Cornell Foundation and Pearl Jam's Vitality Foundation charities. "We wanted to do the one thing we never got to do," frontman Chris Cornell recalls. "Play shows and see what it feels like to be the band that we walked away from 25 years ago."
Temple of the Dog Reunite for First-Ever Tour
Mixed by Brendan O'Brien (Soundgarden, Red Hot Chili Peppers, Pearl Jam), the 25th-anniversary super deluxe box edition of Temple Of The Dog is a fitting testament to the Seattle rock supergroup formed during a break between Soundgarden albums and before Pearl Jam's seismic formation. With Cornell writing songs to help himself deal with the death of his roommate and Mother Love Bone frontman Andrew Wood, he teamed up with Wood's bandmates, guitarist Stone Gossard and bassist Jeff Ament, plus future Pearl Jam guitarist Mike McCready and Soundgarden drummer Matt Cameron, to work the songs up into demos. "We weren't concerned what anyone outside of our group of friends would think of it," Cornell recalls, adding that they were "making an album simply for the joy of doing it".
Revealing exactly why Stone Gossard calls Temple Of The Dog "the easiest and most beautiful record that we've ever been involved with", the four-disc super deluxe edition box set collects the beloved album alongside unreleased demos, outtakes, promo videos and live performances. It's the last word on one of the cornerstone releases in the development of Seattle rock in the early 90s.
Scroll down to read the full contents of Temple Of The Dog: Super Deluxe Edition, and order the box set here:
Temple Of The Dog: Super Deluxe Edition consists of:
– Two CDs, one DVD, one Blu-ray Audio
– 51 tracks (including all audio and video), 48 of which are unreleased tracks and/or mixes
– Magnetic flip-top box package with a lenticular sticker and poster, plus liner notes by David Fricke
CD1
– Original album newly mixed in 192/24 stereo by Brendan O'Brien
– Three alternate mixes newly mixed from multi-tracks by Adam Kasper: 'Say Hello 2 Heaven', 'Wooden Jesus' and 'All Night Thing'
CD2
– Seven demos; five unreleased, including two songs that didn't make the final album: 'Angel Of Fire' and 'Black Cat'
– Five studio outtakes newly mixed from multi-tracks by Adam Kasper: 'Say Hello 2 Heaven', 'Reach Down', 'Pushin Forward Back', 'Wooden Jesus' and 'All Night Thing'
DVD
– 13 November 1990: Off Ramp Cafe live video shot by Badmotofringer producer Terry Date; includes 'Hunger Strike', 'Wooden Jesus', 'Say Hello 2 Heaven', 'Reach Down', Call Me A Dog' and 'Times Of Trouble', all previously unreleased
– December 1990: 'Say Hello 2 Heaven', originally shot on film and newly transferred to HD (newly edited and never before seen in its entirety)
– 8 September 1992: Lollapalooza, Phoenix: 'Hunger Strike' surprise performance
– Official 'Hunger Strike' music video
– September 2011: PJ20 Alpine Valley, fan shot and edited videos including (from 3 September) 'Say Hello 2 Heaven', and (from 4 September) 'Hunger Strike', 'Call Me A Dog', 'All Night Thing' and 'Reach Down'. All HD quality; includes Pearl Jam's stereo mix from the live multi-tracks, plus HD pit footage from the Pearl Jam archives
– January 2015: 'Call Me A Dog' and 'Reach Down' from Madseason's 2015 Benaroya Hall concert (newly edited and previously unreleased)
Blu-ray Audio:
– Newly mixed 96kHz 24-bit 5.1 Surround mix by Adam Kasper (Superunknown 5.1 mixer)
– 96kHz 24-bit stereo mix by Brendan O'Brien
– Official 'Hunger Strike' music video in 5.1
– HD versions of the bonus videos in stereo only
Format:
UK English