Madness' Untouchable Return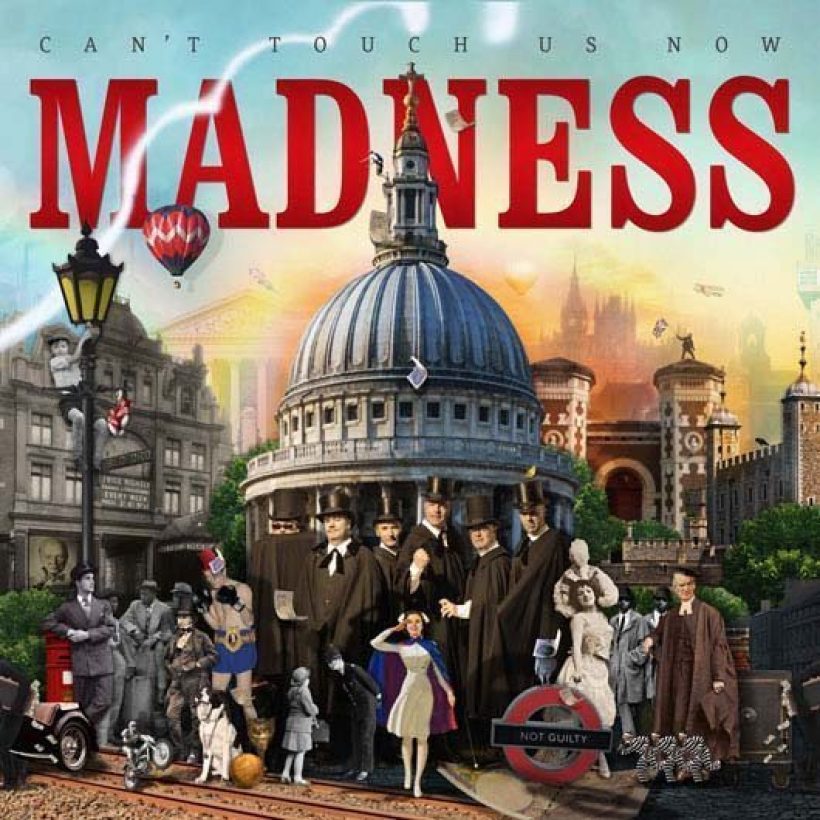 Four years on from the release of their Top 10 US album, Oui Oui Si Si Ja Ja Da Da, Madness return with Can't Touch Us Now, which it sees the Nutty Boys in full flow with a collection of songs that stands alongside the best of their unique takes on modern life.
A typically eclectic collection (the group have long mastered the art of making disparate influences work under their knack for writing catchy pop hooks), Can't Touch Us Now was recorded at London's iconic Toe Rag Studio – a fitting venue for one of the English capital's most iconic bands. Co-produced by Grammy-winning producer Liam Watson (The White Stripes' Elephant) and the band's long-time boards-man, Clive Langer, Can't Touch Us Now was recorded in just three weeks, and boasts characteristically wry observations on life, with songs the likes of 'Mr Apples', 'Blackbird', 'Mumbo Jumbo' and the title track.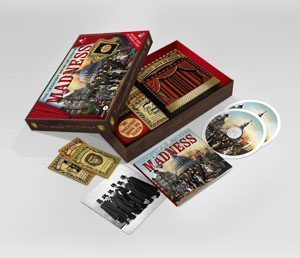 With their usual inventiveness, the group have also devised a novel limited-edition box set release for the album, which includes a special booklet and bonus disc of extra material exclusive to the box, along with Madness' own idiosyncratic version of the vintage game The Greatest Show On Earth, featuring 36 performance cards inspired by the songs on the album.
Part of Madness' brilliance lies in their ability to take situations specific to their environment and make them universally relatable: 'It Must Be Love', 'Embarrassment' and 'Tomorrow's Just Another Day' all resonate with a worldliness that fans from all over the globe have related to – and that's no surprise, given that the band themselves have looked beyond England, to Jamaica, for a large part of their musical inspiration. With the songs on Can't Touch Us Now road-hardened during a string of summer festival appearances earlier in the year, they're a reminder that the self-proclaimed Nutty Boys are one of the finest, most erudite pop outfits that the world has seen.
Scroll down to watch the lyric video for 'Herbert', and pre-order Can't Touch Us Now here:
Madness - Herbert (Lyric Video)
Format:
UK English