Paco & John Montreux Set Finally Comes To DVD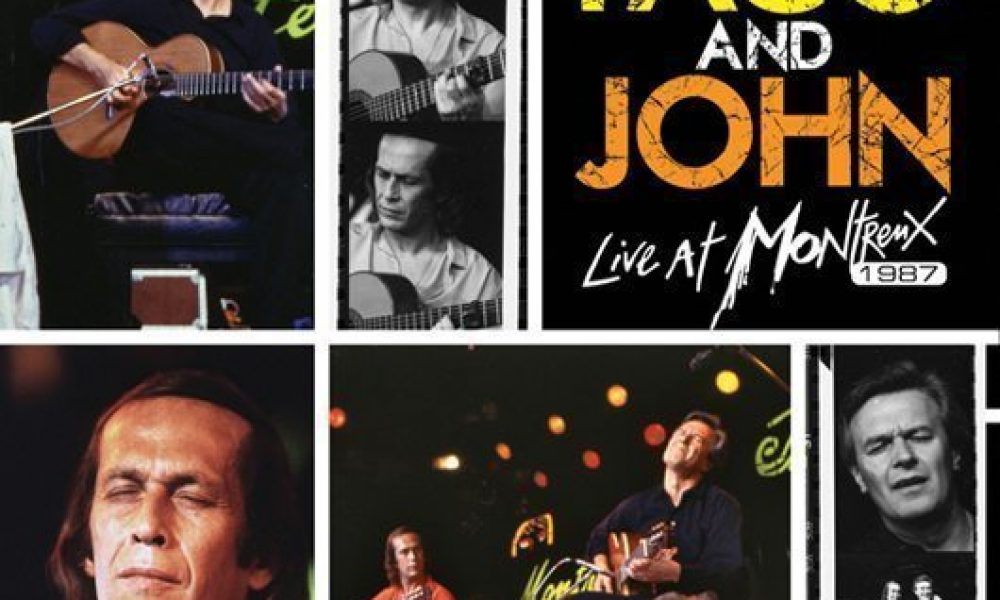 Giants of the jazz guitar, Paco De Lucía and John McLaughlin performed a very special collaborative show at Switzerland's iconic Montreux Jazz Festival on 15 July 1987. As with many of the festival's stunning performances, the concert was recorded for posterity; after almost 30 years in the can, it will finally see the light of day on 24 June, in a DVD+2CD package that has been personally overseen by McLaughlin himself.
Having earned his chops at a young age playing with the likes of Georgie Fame and Alexis Korner, McLaughlin moved to the States where he sat in with Tony Williams' Lifetime and jammed with Hendrix. Being summoned to contribute to Miles Davis' epochal In A Silent Way and Bitches Brew sessions confirmed the young guitarist's phenomenal dexterity, and it wasn't long before McLaughlin formed his own outfit, Mahavishnu Orchestra, with whom he recorded a number of acclaimed albums, among them The Inner Mounting Flame.
Concurrently, De Lucía was making a name for himself as one of the world's finest flamenco guitarists; no less a virtuoso talent as McLaughlin, at ease playing jazz and classical music, he also brought flamenco guitar to a wider audience. His groundbreaking 70s recordings with singer Camarón De La Isla continue to set the standard for flamenco music, while his solo outings throughout the decade further established De Lucía as one of the world's finest guitarists.
In the 80s, both men teamed up for a string of collaborative albums, one of which, Passion, Grace And Fire, recorded with Al Di Meola, was showcased during their Montreux performance. The show also saw both titans play short solo pieces that introduced the Montreux audience to their individual flair, before the pair joined forces for a stunning flamenco-jazz fusion that remains a highlight booking in the festival's illustrious history.
Paco & John: Live At Montreux 1987 is out on 24 June. Scroll down to see the full tracklisting:
CD1
'Medley: One Melody/My Foolish Heart'
'El Pañuelo'
'Spain'
'Chiquito'
'Florianopolis'
CD2
'Frevo'
'David'
'Sichia'
'Guardian'
DVD
'Medley: One Melody/My Foolish Heart'
'El Pañuelo'
'Spain'
'Chiquito'
'Florianapolis'
'Frevo'
'David'
'Sichia'
'Guardian Angel'
Format:
UK English