'Queen: The Studio Collection'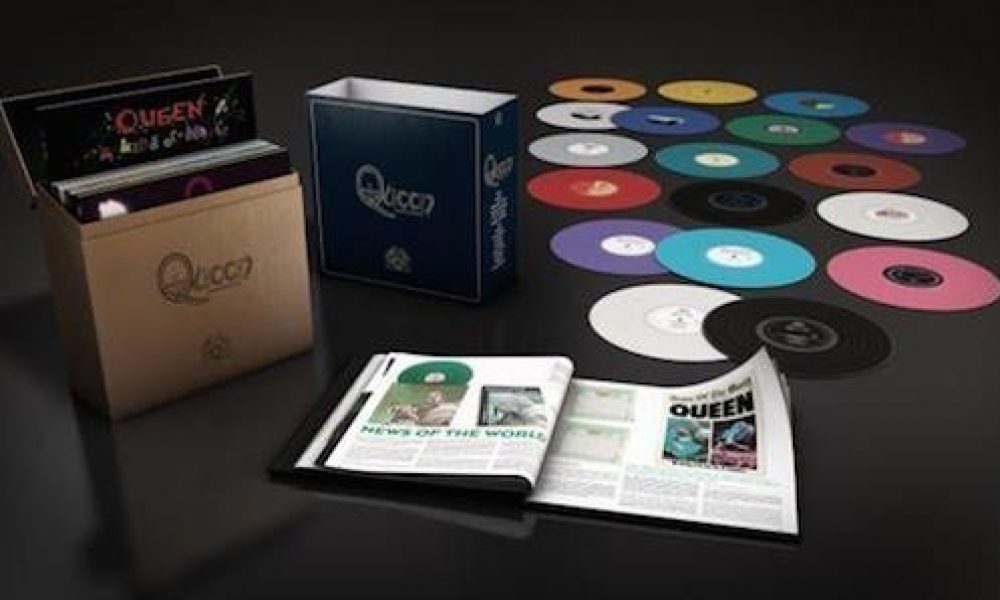 Today, the peerless Queen catalogue makes its triumphant return to vinyl, the format in which many of their millions of fans first heard them. 'Queen: The Studio Collection' is released worldwide (ex-North America) and can be ordered from the uDiscover store here. The individual discs are in theme-coloured vinyl and housed in an opulent box set.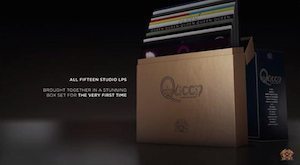 The collection, which has been five years in the making, features Queen's complete collection of 15 original studio albums, remastered to the highest standards. To complement the release and as the perfect way to listen to the music, Queen have teamed up with the highly respected British turntable manufacturers, Rega, for the release of a fully customised, limited edition Queen branded vinyl turntable.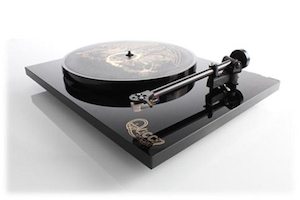 The incredibly collectable deck is also released on today and includes reproductions of classic Queen logos, and incorporates the RB101 tone arm technology of the multi-award-winning "plug and play" Rega turntables. The turntable features a custom-designed, high-gloss acrylic laminated plinth, silk screened with a 'Queen by Rega' logo.
The 15 albums, which begin with 1973's 'Queen' concludes with the 1995 release 'Made In Heaven,' and is on 18 LPs in the new collection. 'Queen II' appeared without a designated A or B side, but 'Side White' and 'Side Black' instead. For 'Queen: The Studio Collection,' the album has been cut on two separate discs, black and white, each with a custom etching on the reverse side.
Furthermore, although Queen continued to make all their albums available on vinyl even after CD had become the format of choice for most consumers, the 'Innuendo' and 'Made In Heaven' albums were formatted primarily for CD, so that their contents had to be edited to be accommodated on two sides of vinyl. The new set has the albums cut at full length, so each now appears as a double LP.
Queen devotees will be delighted to find that the box set also contains a lavishly-illustrated, 12 x 12 inch 108 page hardback book which features introductions to each album, quotes from Queen themselves, hand-written lyrics, rare photographs, memorabilia and information on singles and videos. All of this was made possible thanks to unlimited access to Queen's own archive, as well as the personal archives of Brian May, Roger Taylor and some generous fans.

The coloured vinyl theme means that each album has been given a different colour in keeping with its original artwork, to create a unique appearance on the turntable. The discs have been custom-produced especially for this set, using new material technology which ensures that the sound quality is uncompromised.
Here at uDiscover, we've been delighted to host a series of exclusive editorial features telling the stories behind each Queen studio album. The series begins with 'Queen,' which you can read here.
The albums contained in 'Queen: The Studio Collection' are as follows:
Queen
Queen II
Sheer Heart Attack
A Night at the Opera
A Day at the Races
News of the World
Jazz
The Game
Flash Gordon
Hot Space
The Works
A Kind of Magic
The Miracle
Innuendo
Made in Heaven
Format:
UK English