R.E.M. Celebrate IRS Years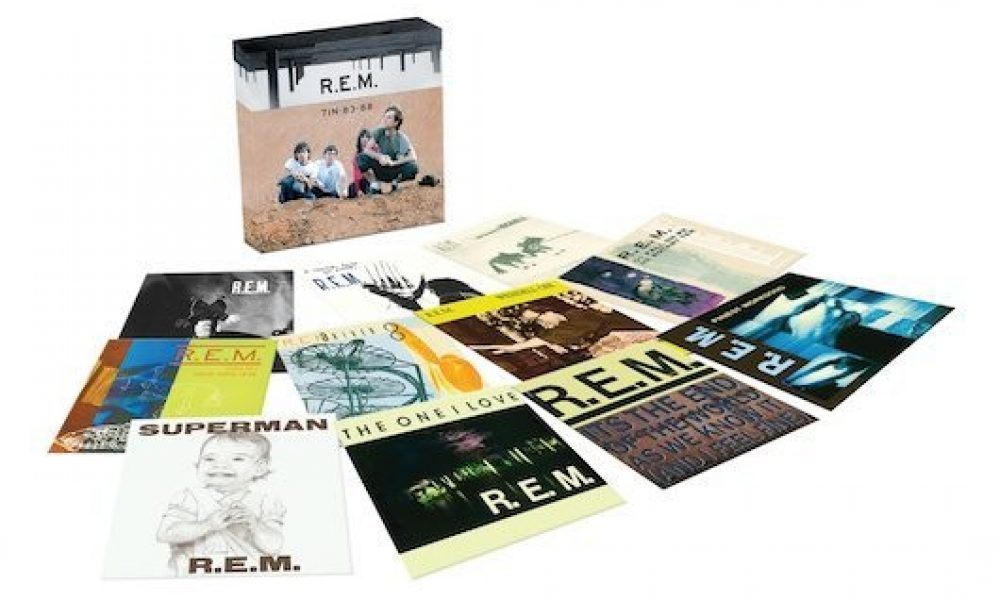 The early years of one of the most influential bands of the past three decades is being celebrated with the release of R.E.M.'s singles box '7IN – 83-88.' The collection, to be released on December 8 (a day later in North America) and available to pre-order in the uDiscover store here, revisits the band's tenure on the IRS label with 11 x 7-inch singles in reproductions of their original sleeves and with their original b-sides.
The very beginnings of R.E.M. date back to 1980, and as their reputation grew they eschewed an offer from RCA to sign with Miles Copeland's IRS label in 1982. The new box set begins with their first single for the company, 'Radio Free Europe,' produced (like an earlier independent version on Hib-Tone) by Mitch Easter. The IRS version was their US chart debut, reaching No. 78.
The set retains the original sequence of single releases all the way through to 1988, by which time R.E.M.'s stature had made them one of the most prominent bands of the day. A Rolling Stone front cover at the end of 1987 hailed the four-piece as "America's best new rock 'n' roll band."
'7IN – 83-88' includes much-loved songs such as 'So. Central Rain (I'm Sorry),' '(Don't Go Back To) Rockville,' 'Fall On Me,' the band's first US top ten hit 'The One I Love' and another of their early anthems, 'It's The End Of The World As We Know It (And I Feel Fine).' The collection also features the double 7-inch single 'Wendell Gee.'
You can pre-order the set from the official uDiscover store here
Format:
UK English