Spooky Tooth CD & Vinyl Box Sets On The Way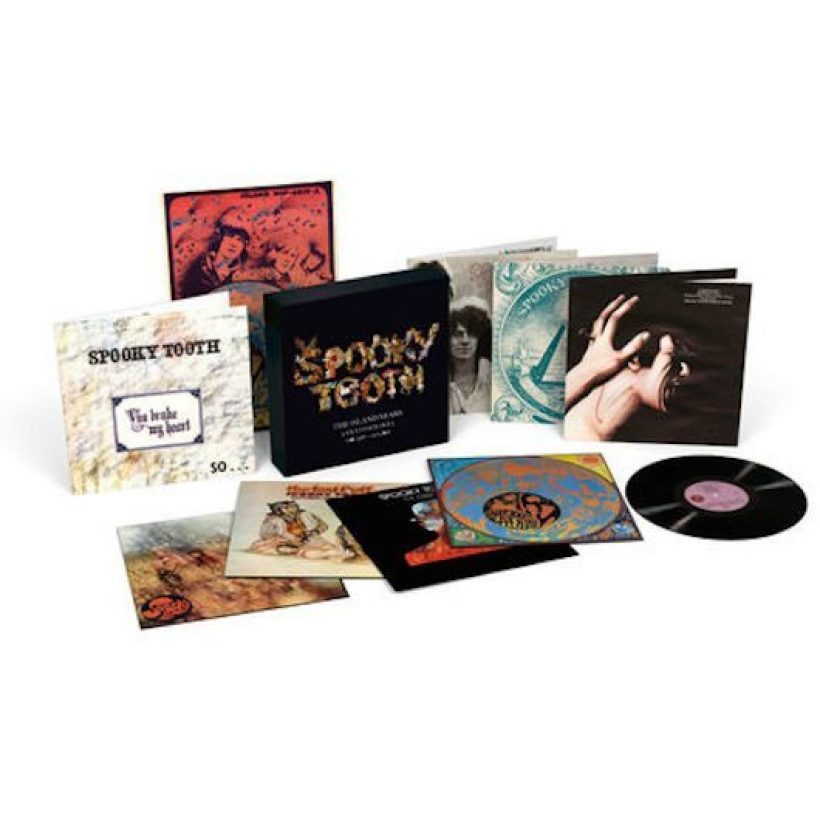 Spooky Tooth, one of the key English experimental rock bands of the 1960s and '70s, are to have their collected work for Island Records released in two box set formats. 'The Island Years — An Anthology, 1967-1974' will be issued worldwide by USM on April 27. You can pre-order yours here.
The band were originally known as Art, for a few months in 1967, when they released their sole album, 'Supernatural Fairy Tales.' They were then joined by American singer and songwriter Gary Wright, who went on to play with George Harrison on 'All Things Must Pass' and to great solo success, notably with songs such as 'Dream Weaver' and 'Love Is Alive.'
By 1968, Art had transmuted into Spooky Tooth, who released the album 'It's All About' in June that year, written largely by Wright and with a cover of Janis Ian's 'Society's Child.' That set was produced by Jimmy Miller, just as he was beginning his long association with the Rolling Stones. The original band also featured other notable players such as Greg Ridley, later a founder member of Humble Pie, and Luther Grosvenor, who went on to Mott The Hoople and Widowmaker.
After three further albums in 1968 and '69 and the subsequent departure of Wright, Spooky Tooth released three more Island albums with frontman Mike Harrison, and one more without him, 1974's 'The Mirror.' The band were a well-known and respected presence on the British rock scene without ever reaching the UK charts, but no fewer than eight of their albums made the American bestsellers, released first there on A&M and then Island. 1969's sophomore release 'Spooky Two' was the highest-charting, at No. 44.
The box set will be released in both CD and vinyl formats. A 9-CD set will feature all the Island albums, with a generous selection of rare and previously unreleased material added. This includes a full concert from April 1972, recorded in Germany, and a 48-page book.
An 8-LP vinyl box set comprises straight reissues of the Spooky Tooth and Art albums in replica original packaging. A full-size reproduction of the extremely rare 'Art' Island promotional poster, designed by the celebrated psychedelic artists Hapshash and the Coloured Coat, will be included, along with a download card for all the material.
Pre-order the CD and vinyl editions of Spooky Tooth's The Island Years — An Anthology, 1967-1974' from uDiscover's Deluxe Audio Store
Format:
UK English