Squeeze Pop Back With 14th Studio Album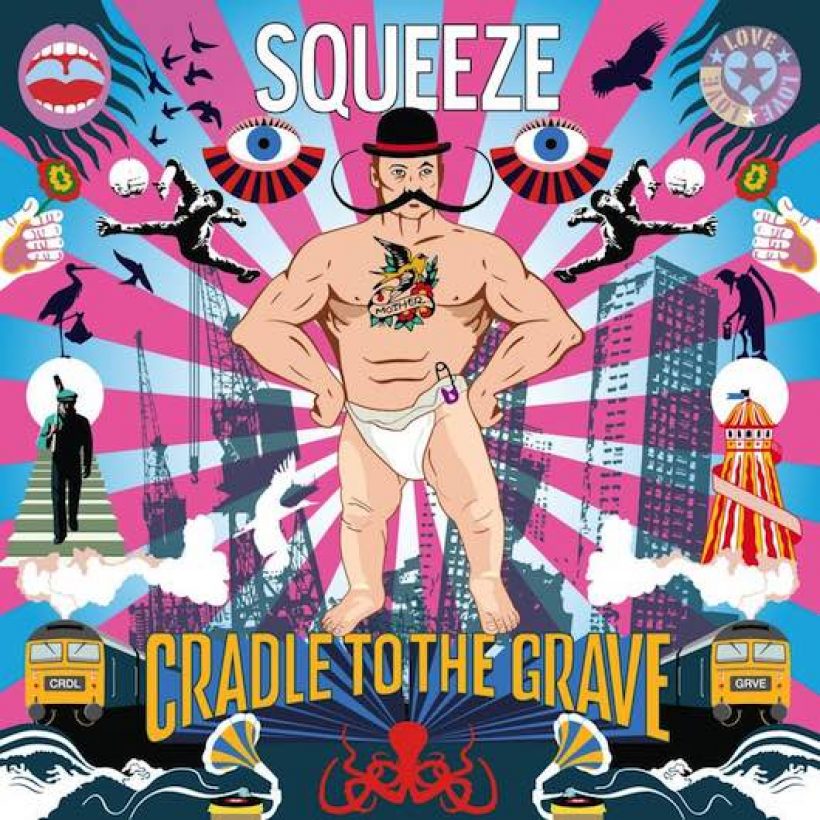 Much-loved south London pop favourites Squeeze will return with 'Cradle To The Grave,' their 14th studio album and first of new material for 17 years, on October 2 on Virgin EMI.
Songs from the new set of material by frontmen Glenn Tilbrook and Chris Difford will be featured in BBC2's new comedy drama 'Cradle To Grave,' which begins on air tomorrow night (Thursday 3). The eight-part series stars Peter Kay and based on the autobiography of writer-broadcaster Danny Baker, who grew up in Deptford, the same south London in which Squeeze emerged, and went to the same school as Difford.
The single 'Happy Days' is out now, and a collectors' edition of the album has already been released via the band's official website. 'Cradle To The Grave' was produced by Tilbrook and longtime collaborator Laurie Latham, and shows that the band have lost none of their ability to deliver perfectly-formed, catchy pop melodies and pithy lyrics.
The album, the band's first new collection since 1998's 'Domino,' features a new line-up of the band with Simon Hanson on drums, Stephen Large on keyboards and Lucy Shaw, who shares bass credits with early and recent Squeeze member John Bentley, whom she has now succeeded. Guest contributors include Melvin Duffy on pedal steel, Dennis Greaves from the Truth on guitar and Mark Feltham on harmonica. A 12-inch double vinyl edition of the album features four cover versions of songs written by Lou Reed, Tom Waits, Tom T. Hall and Ray Davies.
"When I read [Baker's] book," recalls Tilbrook, "I got in contact with Danny and said that I thought we could do something together with his book. Danny was already talking with [co-writer] Jeff Pope about a TV series and the mood and sentiment of 'Cradle' were completely in sync. Danny and Jeff both loved it and everything else followed on from there."
Squeeze will embark on an extensive 'Cradle To The Grave' UK tour from September 25, which includes London shows at the Royal Albert Hall on October 15 and the Indigo 02 on the 17th.
Format:
UK English