'Stax 7s Vinyl Box' Joins Label's Anniversary Celebrations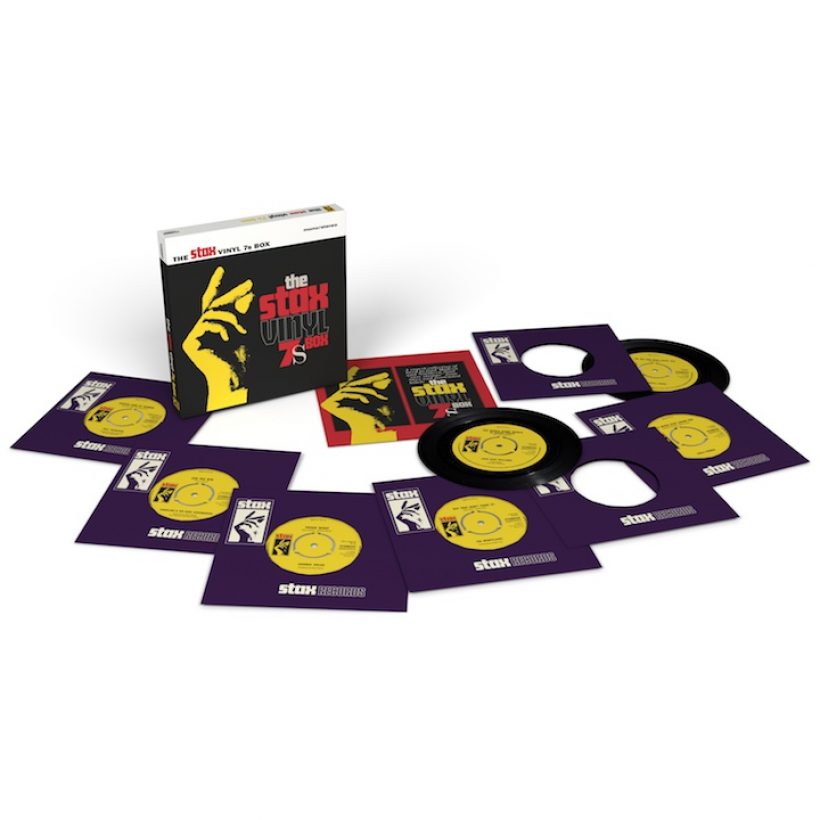 The ongoing celebrations to mark the 60th anniversary of the world-famous Stax Records will continue with the 8 September release of The Stax 7s Vinyl Box. The attractively-packaged set will contain seven 45rpm singles featuring 14 highly collectable rare groove tracks by well-known and underrated artists in the Stax family of labels.
Artists in the collection include such solo Stax figureheads as Johnnie Taylor and William Bell, female stars like Carla Thomas, Barbara Lewis and Margie Joseph and lesser-appreciated names including the Montclairs, Roz Ryan and Charlene & The Soul Serenaders. Liner notes for the upcoming release are by the set's compiler, celebrated northern soul DJ and BBC presenter Richard Searling, and a digital download card is also included.
As part of the wider Stax celebrations, there's a brand new lyric video for one of the label's most enduring classics, the Staple Singers' 1972 US soul and pop No. 1 'I'll Take You There,' which you can view below.
The Staple Singers - I'll Take You There (Official Lyric Video)
The track listing for The Stax 7s Vinyl Box is below, and you can order the set here.
Darrell Banks – I'm The One Who Loves You
J.J. Barnes – Sweet Sherry
Carla Thomas – I'll Never Stop Loving You
Margie Joseph – One More Chance
John Gary Williams – The Whole Damn World Is Going Crazy
Lou Bond -Why Must Our Eyes Always Be Turned Backwards
The Montclairs – Hey You! Don't Fight It!
Barbara Lewis – The Stars
Johnnie Taylor – Friday Night
William Bell – Happy
Paul Thompson – Special Kind Of Woman
Roz Ryan – You're My Only Temptation
Charlene & The Soul Serenaders – Can You Win
Joni Wilson – (Let Hurt Put You In The) Loser's Seat
Format:
UK English