Straight Outta Compton And Into Your Front Room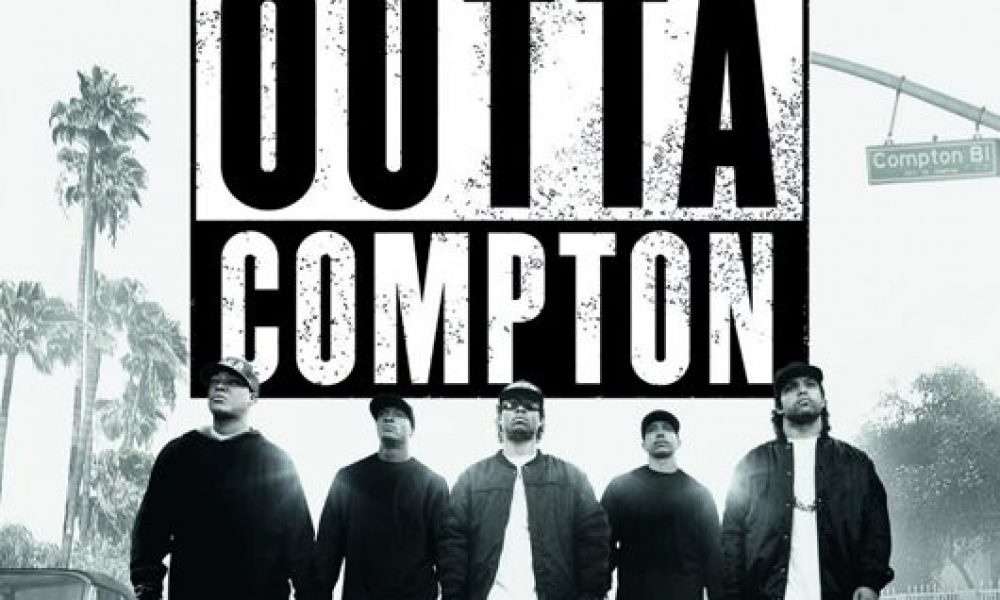 Hailed as "an electrifying piece of hip-hop history that speaks urgently to right now" (Rolling Stone) and "timeless in its description of how artists and writers transform the world around them into angry, profane, vibrant and singular expression" (Variety), Straight Outta Compton, the gritty biopic telling the story of gangsta rap pioneers N.W.A, makes it to DVD and Blu-ray on 11 January 2016 in the UK, and 22 January 2016 in the US.
Adding 26 minutes of additional footage to the original theatrical release, Straight Outta Compton: The Director's Cut is helmed by F Gary Grey and charts the rise of the uncompromising hip-hop five-piece (Ice Cube, played by O'Shea Jackson Jr; Dr Dre, played by Corey Hawkins; Eazy-E, played by Jason Mitchell; DJ Yella, played by Neil Brown Jr; and MC Ren, played by Aldis Hodge), from local outfit to global superstars – and public enemies.
Formed in Compton, South Central LA, the group voiced the rage and fury of a generation, while shining light on life as it was really lived in the Los Angeles projects. By setting their uncompromising, no-holds-barred lyrics to a barrage of samples and pioneering beat-making, N.W.A's sound hit the world like an explosion and lit the touch-paper for generations of hip-hop groups to come. As recent shootings in the US, in Ferguson and Baltimore, have proved, N.W.A's message remains as potent today as it did in the late 80s and early 90s.
As well as the additional 26 minutes' of footage included in The Director's Cut, the DVD and Blu-ray come with bonus features including Becoming N.W.A, which take a behind-the-scenes look at the casting of the film; N.W.A: The Origins, which includes interviews with Ice Cube, Dr Dre and DJ Yella; and Impact, which traces the impact of the group's music on popular culture. Meanwhile, the Blu-ray release includes more deleted scenes and in-depth looks at other aspects of N.W.A's unparalleled career.
Format:
UK English