Union Station's Jerry Douglas Brings His Band To The Fore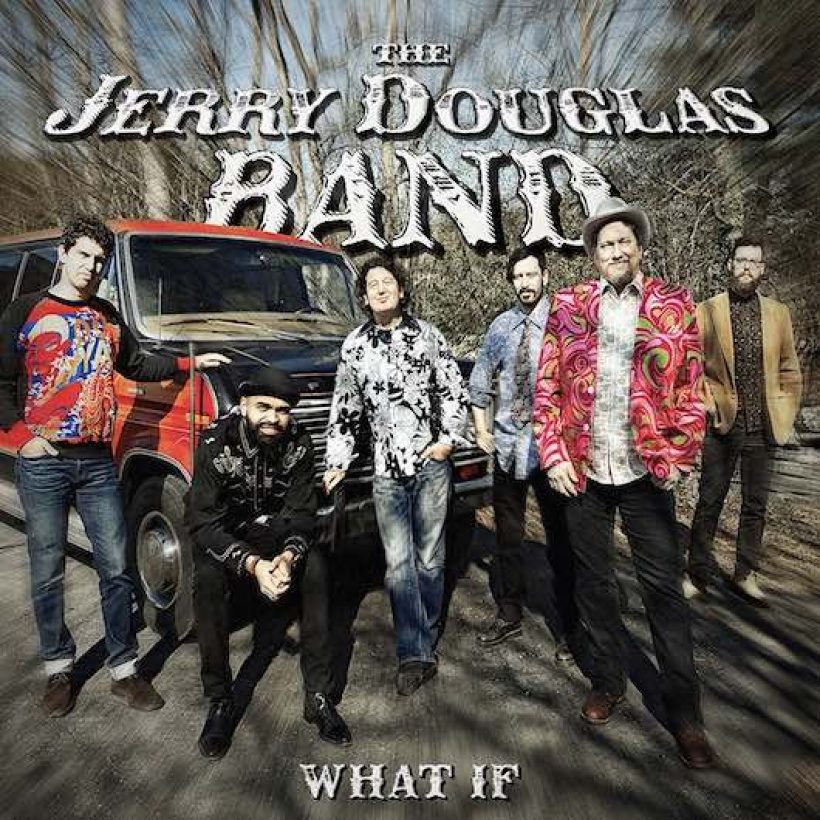 Jerry Douglas, the dobro and lap steel master and longtime member of Alison Krauss' Union Station, returns to his solo career with the 18 August release by Rounder of his band's What If album.
Douglas first recorded in his own name as far back as the Rounder release Fluxology in 1979, and had built an impressive catalogue by the time he joined Union Station in 1998. The 14-time Grammy winner has also played on, and/or produced, countless other albums, with an estimated 2,000 appearances on disc as a musician or producer, including work with James Taylor and Mumford & Sons. He appears on Dan Auerbach's recently-released Waiting On A Song.
The most recent of those Grammy wins was for the eponymous album of 2014 with another group of kindred spirits, the Earls of Leicester, but the new project marks the recording debut of the Jerry Douglas Band. Contributors include drummer Doug Belote and violinist Christian Sedelmyer, and the album includes versions of Tom Waits' '2:19,' plus 'Unfolding,' the Edgar Meyer composition for which Douglas played on Meyer's 1986 original, as well as covering it on his own 2008 album Glide.
There's also a "bluegrass meets jam band" version of 'Hey Joe,' first done by Douglas on his 1998 set Slide Rule and most closely associated with Jimi Hendrix. There's the "bebop jazz and caveman jazz" of 'Cavebop,' which he first cut on his 2002 album Lookout For Hope. Here's a preview of that track:
Douglas has live dates booked throughout the summer with both the Earls of Leicester and the Jerry Douglas Band. Pre-order the new album here.
Format:
UK English