50 Cent Releases Music Video For 'Raising Kanan' Theme Song 'Part Of The Game'
The track, which features NLE Choppa and Rileyy Lanez, will serve as the theme song to the upcoming television show 'Raising Kanan.'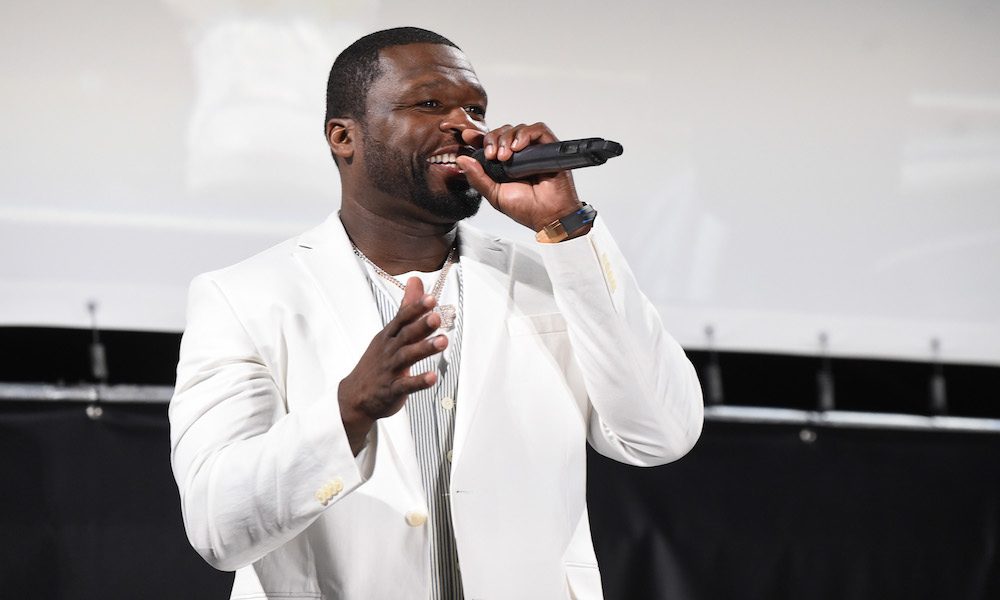 50 Cent has shared the music video for his latest track "Part Of The Game" featuring NLE Choppa and Rileyy Lanez.
The visual depicts the rapper driving around New York in a stunning yellow BMW and perched on the hood outside of a bodega. The clips are cut between scenes taken from Power Book III: Raising Kanan, the spin-off prequel to the Starz series Power of which 50 Cent is the executive producer.
"Part Of The Game" will serve as the official theme song to the show which premieres this upcoming summer featuring Omar Epps, London Brown, Joey Basa$$, and more.
The song and video both encapsulate the theme of Raising Kanan which explores the upbringing of Power character Kanan Stark in 90s New York.
"I know heartbreaks, setbacks," 50 Cent raps on the "Part Of The Game" chorus. "If I crap out, I'm sure I'ma get back/ I been through the ups and downs, you know I get around/ So to me, it's all a part of the game."
"We are patterning it after Marvel, where different characters come in and out of other people's shows," Power creator Courtney Kemp previously told Entertainment Weekly. "So there's crossovers and some of your favorite characters will come back, even if they don't get their own spin-off, they will show up in places. We're trying to really do it for the fans, to give the most of what they want."
This new track is 50 Cent's latest release since he appeared on "Remember The Name" with Eminem from Ed Sheeran's 2019 release No. 6 Collaborations Project.
His last album Animal Ambition: An Untamed Desire To Win was released in 2014. It featured the singles "Don't Worry Bout It," "Hold On," "Pilot" and "Smoke." The project reached number four on the Billboard 200 and became 50 Cent's sixth top 10 album.
In addition to his work on Power, the G-Unit rapper is said to be developing a series with Starz titled Moment in Time: The Massacre. The show will explore history-making stories in hip-hop, including 50 Cent's own highly publicized clash with rapper The Game. It will be written and executive produced by Abdul Williams, Variety reports.
Listen to the best of 50 Cent on Apple Music and Spotify.