Watch 5 Seconds Of Summer' New Video For 'Wildflower'
The kaleidoscopic video was shot entirely on green screen at each band member's home and directed remotely, amid COVID-19.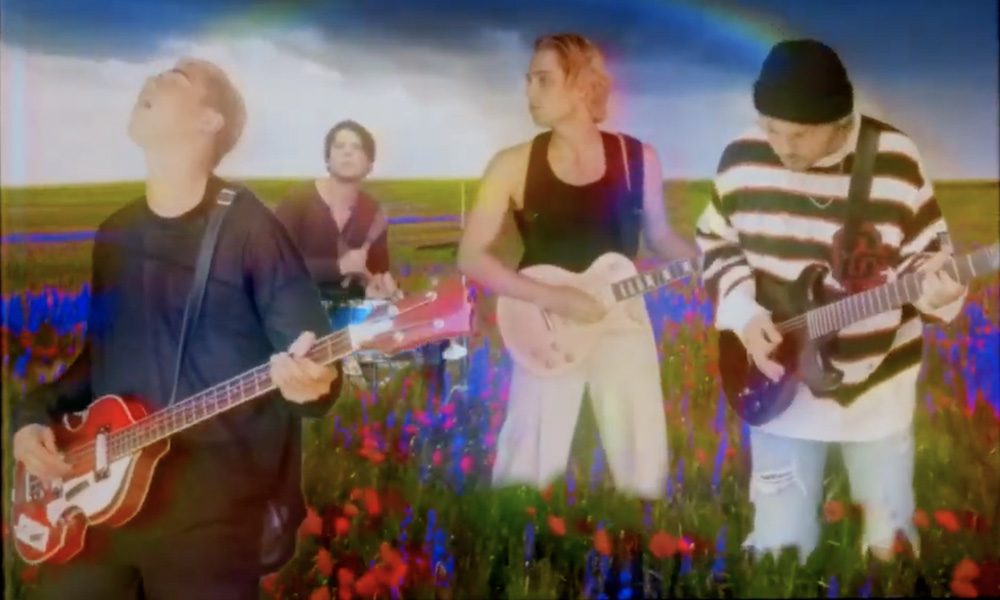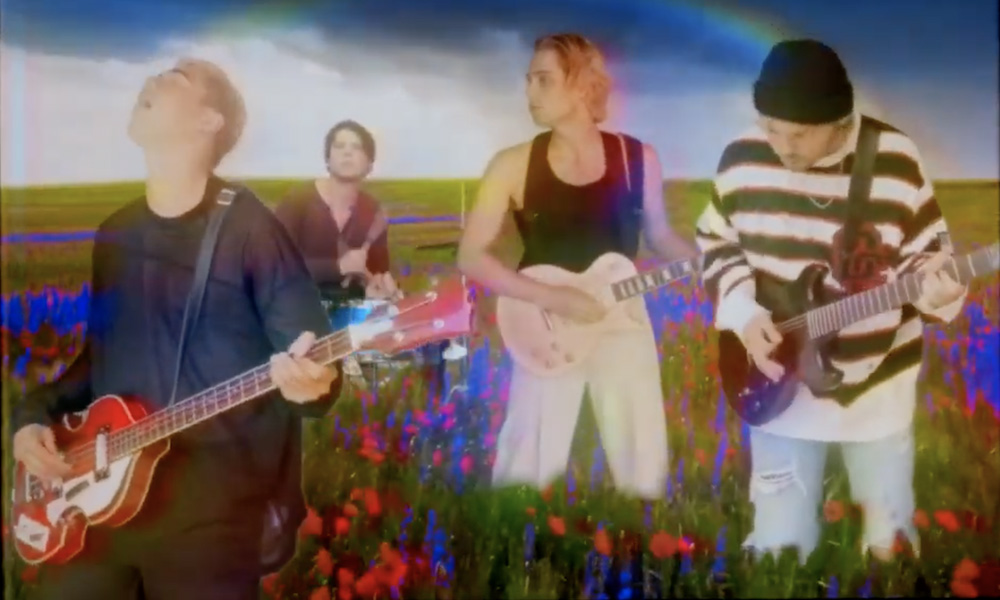 Australian pop-rock outfit 5 Seconds Of Summer (5SOS) have dropped a colourful music video for 'Wildflower', the fifth single off their new album, Calm. Filled with charming animations and lo-fi psychedelic effects, the cheery video truly complements the song's upbeat vibe. But what's most remarkable about 'Wildflower', is that it was shot while the band, and the video's directors were all self-isolating amid the coronavirus crisis.
Ahead of the global pandemic's spread, 5SOS had plans to shoot a video for 'Wildflower' in California. Following the state's shelter-in-place order in mid-March, however, director and longtime 5SOS collaborator Andy DeLuca and assistant director, Sarah Eiseman, scrambled to up with a new plan. The results were ingenious.
To create the effect that the band members – who were each individually isolating at home – were together, the video was shot entirely on green screen. While directing remotely, DeLuca and Eiseman arranged to have the green screen and camera transported to each band member's doorway in order to film their parts. Thanks to a bit of cinematic magic and ingenuity, 'Wildflower' bears an extraordinary feeling of togetherness.
Released on March 27, Calm marks the fourth studio effort from the best-selling group. The album, which debuted at No.2 on the Billboard 200, found the band continuing their artistic evolution – finding sonic inspiration from electro-pop and getting reflective with their lyrics.
In a recent interview with Australia's Musicfeeds.com, Ashton Irwin said, "There was definitely a different approach to this one… A lot of this record is us understanding each other and not going, 'stuff this, it's too hard'. We really made a conscious effort to step forward and understand each other as men and not judge each other's lives. We needed to accept each other's lives and be gracious about that. That's what makes us a great band."
Irwin went on to say, "We were listening to a lot of industrial music because the rhythms are fantastic for melodic writing and the melodic process. We are rock and roll fans but the rhythmic side of regular rock and roll isn't great for modern pop at this very particular time. So we dove into industrial beats and sounds and found ourselves really inspired by those sounds."
Calm is out now. Listen to it here.
Format:
UK English