Watch Adeline's Funky Cover Of John Lennon's 'Cold Turkey'
The singer, bassist, and producer paid tribute to the pioneering artist, who would have turned 80 this year.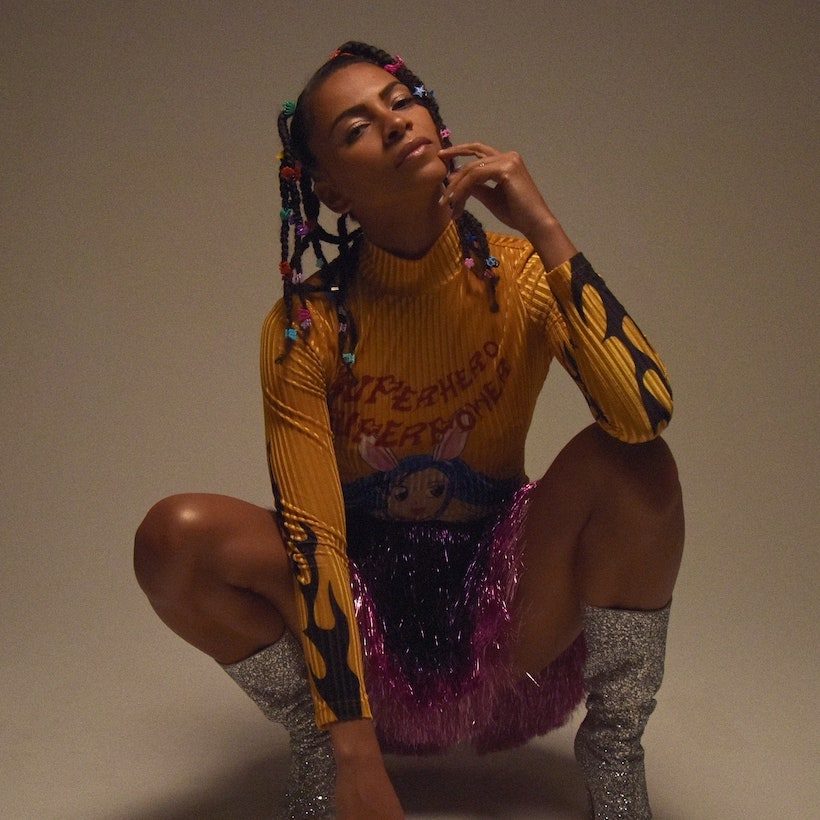 Adeline, a rising singer, bassist, and producer, and former vocalist for New York nu-disco outfit, Escort, shared a funky tribute to John Lennon, who would have turned 80 last month. Backed by a keyboardist and her own groovy basslines, Adeline covered the Plastic Ono Band's 1969 single, "Cold Turkey."
View this post on Instagram
The French-Caribbean artist, who also helms bass in CeeLo Green's band, recently released her latest EP, Intérimes. The seven-track collection, which follows her 2018 self-titled solo debut, pays homage to the sounds of old-school R&B, soul, and funk, with a thoroughly modern spin.
Adeline marks the latest artist to pay tribute to Lennon on his 80th birthday. She follows a multi-generational collection of talent, including Tame Impala, Lenny Kravitz, Rozzi, Willie Nelson, Rufus Wainwright, Noel Gallagher, and Jeff Tweedy, among others – who celebrated the enduring influence of the late singer, songwriter, peace activist, and Beatle.
John's son Sean Lennon kicked off the tributes during an appearance on The Late Show With Stephen Colbert, where he performed a cover of the oh-so-timely "Isolation" from his home. Sean called upon other artists to share their own renditions of his father's songs. "We need his music and his message now more than ever," he urged.
The new GIMME SOME TRUTH. The Ultimate Mixes also gives fans a chance to re-visit Lennon's best-loved compositions from his solo years. Each of the 36 tracks – handpicked by Sean Lennon and Yoko Ono Lennon – has been remixed from scratch, giving them a new sonic vibrancy.
In her liner notes (available in a 124-page book that accompanies the deluxe edition of the album), Yoko writes: "John was a brilliant man with a great sense of humor and understanding. He believed in being truthful and that the power of the people will change the world. And it will. All of us have the responsibility to visualize a better world for ourselves and our children. The truth is what we create. It's in our hands."
GIMME SOME TRUTH. The Ultimate Mixes. is out now, and can be bought here.