'GIMME SOME TRUTH. The Ultimate Mixes.' Marks John Lennon's 80th Birthday
The 36 songs have been remixed from scratch and are presented as an ultimate listening experience.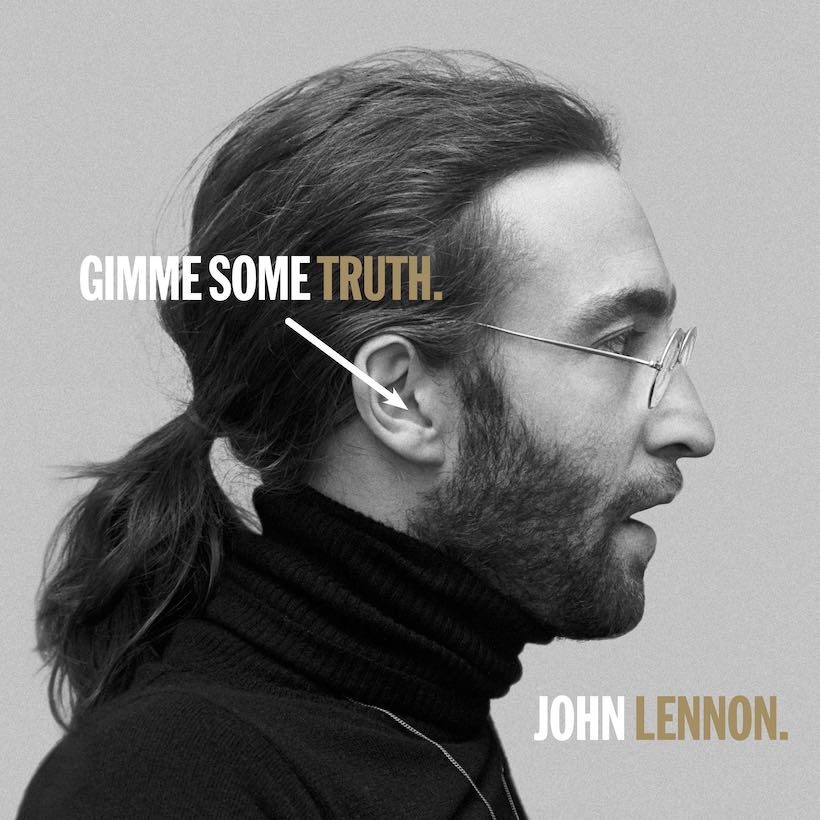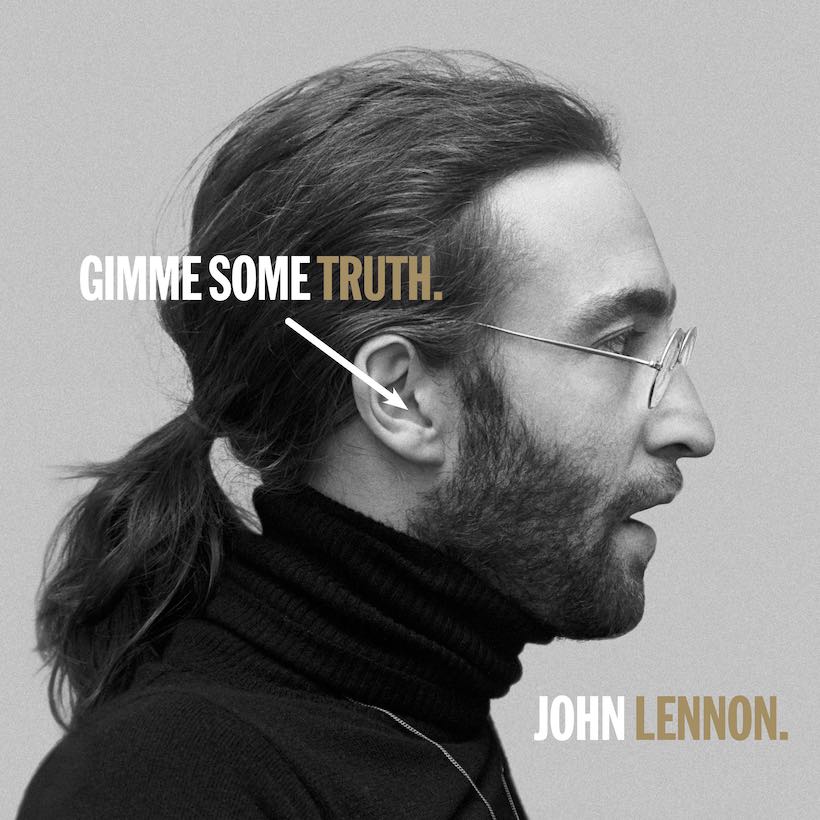 Capitol/UMe has marked what would have been John Lennon's 80th birthday, October 9 2020, and celebrates his life and work, with a suite of collections titled GIMME SOME TRUTH. The Ultimate Mixes.
The retrospective is named after Lennon's biting rebuke of deceptive politicians, hypocrisy and war that was part of 1971's Imagine album. The new compilations gather together some of the best-loved songs from his solo years, remixed from scratch. They have been executive produced by Yoko Ono Lennon and produced by Sean Ono Lennon.
The collection is part of extensive celebrations of the landmark date, which also included Thursday night's (8) lighting of the Empire State Building's tower lights in sky blue, with a white peace sign rotating in the mast. Sean Ono Lennon was present to flip the switch, and John's son also performed a version of "Isolation" from his father's debut solo album John Lennon/Plastic Ono Band as part of a Late Show With Stephen Colbert #PlayAtHome series.
"Hey guys, here's my version of 'Isolation,' with me on drums and my nephew Jack on bass," he said. "Crazy how much the lyrics fit our current year. Please upload a cover of your favorite John Lennon song on YouTube, Instagram or TikTok – and tag my dad – @johnlennon, #LENNON80 and #GIMMESOMETRUTH – to help celebrate his 80th birthday. We need his music and his message now more than ever!"
Ultimate listening experience
The 36 songs on GIMME SOME TRUTH. The Ultimate Mixes. are radically upgraded in sonic quality and are presented as an ultimate listening experience, mixed and engineered by multiple Grammy Award-winning engineer Paul Hicks. He also helmed the mixes for 2018's universally-acclaimed Imagine – The Ultimate Collection series. Assistance is again provided by engineer Sam Gannon, who also worked on that release.
The new mixes use brand new transfers of the original multi-tracks, cleaned up to the highest possible sonic quality. Following weeks of painstaking preparation, the final mixes and effects were completed using only vintage analog equipment and effects at Henson Recording Studios in Los Angeles. They were then mastered in analog at Abbey Road Studios in London by Alex Wharton.
GIMME SOME TRUTH. is available in a number of formats. A Deluxe Edition Box Set offers several different ways to listen, with the new mixes across two CDs alongside a Blu-ray audio disc. This contains the mixes in studio quality 24 bit/96 kHz HD stereo, immersive 5.1 Surround Sound and Dolby Atmos.
"The truth is what we create"
In the 124-page book that's part of the Deluxe Edition, Yoko writes: "John was a brilliant man with a great sense of humor and understanding. He believed in being truthful and that the power of the people will change the world. And it will. All of us have the responsibility to visualize a better world for ourselves and our children. The truth is what we create. It's in our hands."
The book has been designed and edited by Simon Hilton, who was the compilation producer and production manager of the Ultimate Collection series. The story of each of the 36 songs is described in John and Yoko's own words and of those who worked with them. Archival and new interview material is used as well as hundreds of previously unseen photographs, Polaroids, movie still frames, letters, lyric sheets, tape boxes, artworks and memorabilia from the Lennon-Ono archives.
GIMME SOME TRUTH. is also out in 19-track CD and 2LP editions; 36-track 2CD and 4 LP formats; and in several digital versions for download and streaming, including in 24 bit/96 kHz audio and hi-res Dolby Atmos. The vinyl was cut by mastering engineer Alex Wharton at Abbey Road Studios.
A letter to the Queen
The Deluxe Edition and 4LP formats include a GIMME SOME TRUTH. bumper sticker, a two-sided poster of Lennon printed in black and white with silver and gold metallics, and two postcards. One of these is a replica of Lennon's famous letter to the Queen of England in 1969, when he returned his MBE in "protest against Britain's involvement in the Nigerian-Biafra thing, against our support of America in Vietnam and 'Cold Turkey' slipping down the charts." The 2LP and 2CD also include the poster; all formats feature a booklet with photos and the letter.
On the album cover is a rarely-seen monochrome portrait of Lennon, taken on that day in 1969 that he returned his MBE. The album cover, CD and LP booklets and typographic artworks were designed by Jonathan Barnbrook. He previously created the covers for David Bowie's Heathen, Reality and The Next Day albums and won a Grammy for the packaging of Bowie's Black Star album.
The collection contains songs from each of John's solo albums including John Lennon/Plastic Ono Band (1970), Imagine (1971), Some Time In New York City (1972), Mind Games (1973), Walls and Bridges (1974), Rock'n'Roll (1975), Double Fantasy (1980) and the posthumous 1984 release Milk and Honey.
Instant Karma! (We All Shine On)
"The biggest emotional impact"
Writes Paul Hicks in the Deluxe Edition book: "Yoko is very keen that in making The Ultimate Mixes series, we achieve three things: remain faithful and respectful to the originals, ensure that the sound is generally sonically clearer overall, and increase the clarity of John's vocals. 'It's about John,' she says. And she is right. His voice brings the biggest emotional impact to the songs.
"The combination of remixing from all the original first-generation multitrack sources and finishing in analogue has brought a whole new level of magic, warmth and clarity to the sound, along with a more detailed dynamic range and sound stage, and we really hope you enjoy the results."
GIMME SOME TRUTH. The Ultimate Mixes. is out now, and can be bought here.
Listen to the best of John Lennon on Apple Music and Spotify.
The full GIMME SOME TRUTH. The Ultimate Mixes. tracklist is:
2 CD + 1 Blu-ray audio disc (24 bit/96 kHz Stereo, 5.1 Surround Sound, Dolby Atmos) and 124-page book:
CD1
1. Instant Karma! (We All Shine On)
2. Cold Turkey
3. Working Class Hero
4. Isolation
5. Love
6. God
7. Power To The People
8. Imagine
9. Jealous Guy
10. Gimme Some Truth
11. Oh My Love
12. How Do You Sleep?
13. Oh Yoko!
14. Angela
15. Come Together (live)
16. Mind Games
17. Out The Blue
18. I Know (I Know)
CD2
1. Whatever Gets You Thru The Night
2. Bless You
3. #9 Dream
4. Steel and Glass
5. Stand By Me
6. Angel Baby
7. (Just Like) Starting Over
8. I'm Losing You
9. Beautiful Boy (Darling Boy)
10. Watching The Wheels
11. Woman
12. Dear Yoko
13. Every Man Has A Woman Who Loves Him
14. Nobody Told Me
15. I'm Stepping Out
16. Grow Old With Me
17. Happy Xmas (War Is Over)
18. Give Peace A Chance
BLU-RAY AUDIO DISC
All of the above thirty-six tracks, available in High Definition audio as:
1. HD Stereo Audio Mixes (24 bit/96 kHz)
2. HD 5.1 Surround Sound Mixes (24 bit/96 kHz)
3. HD Dolby Atmos Mixes
4 LP:
LP 1 SIDE A
1. Instant Karma! (We All Shine On)
2. Cold Turkey
3. Working Class Hero
4. Isolation
5. Love
LP 1 SIDE B
6. God
7. Power To The People
8. Imagine
9. Jealous Guy
LP 2 SIDE A
10. Gimme Some Truth
11. Oh My Love
12. How Do You Sleep?
13. Oh Yoko!
14. Angela
LP 2 SIDE B
15. Come Together (live)
16. Mind Games
17. Out The Blue
18. I Know (I Know)
LP 3 SIDE A
19. Whatever Gets You Thru The Night
20. Bless You
21. #9 Dream
22. Steel And Glass
23. Stand By Me
LP 3 SIDE B
24. Angel Baby
25. (Just Like) Starting Over
26. I'm Losing You
27. Beautiful Boy (Darling Boy)
28. Watching the Wheels
LP 4 SIDE A
29. Woman
30. Dear Yoko
31. Every Man Has A Woman Who Loves Him
32. Nobody Told Me
LP 4 SIDE B
33. I'm Stepping Out
34. Grow Old with Me
35. Give Peace a Chance
36. Happy Xmas (War Is Over)
2CD / DIGITAL (DOWNLOAD & STREAMING)
CD1
1. Instant Karma! (We All Shine On)
2. Cold Turkey
3. Working Class Hero
4. Isolation
5. Love
6. God
7. Power To The People
8. Imagine
9. Jealous Guy
10. Gimme Some Truth
11. Oh My Love
12. How Do You Sleep?
13. Oh Yoko!
14. Angela
15. Come Together (live)
16. Mind Games
17. Out The Blue
18. I Know (I Know)
CD2
1. Whatever Gets You Thru The Night
2. Bless You
3. #9 Dream
4. Steel And Glass
5. Stand By Me
6. Angel Baby
7. (Just Like) Starting Over
8. I'm Losing You
9. Beautiful Boy (Darling Boy)
10. Watching the Wheels
11. Woman
12. Dear Yoko
13. Every Man Has A Woman Who Loves Him
14. Nobody Told Me
15. I'm Stepping Out
16. Grow Old with Me
17. Give Peace a Chance
18. Happy Xmas (War Is Over)
2 LP
LP 1 SIDE A
1. Instant Karma! (We All Shine On)
2. Cold Turkey
3. Isolation
4. Power To The People
LP 1 SIDE B
5. Imagine
6. Jealous Guy
7. Gimme Some Truth
8. Come Together (live)
9. #9 Dream
LP 2 SIDE A
10. Mind Games
11. Whatever Gets You Thru The Night
12. Stand By Me
13. (Just Like) Starting Over
14. Beautiful Boy (Darling Boy)
LP 2 SIDE B
15. Watching The Wheels
16. Woman
17. Grow Old With Me
18. Happy Xmas (War Is Over)
19. Give Peace A Chance
1CD / DIGITAL (DOWNLOAD ONLY)
1. Instant Karma! (We All Shine On)
2. Cold Turkey
3. Isolation
4. Power To The People
5. Imagine
6. Jealous Guy
7. Gimme Some Truth
8. Come Together (live)
9. #9 Dream
10. Mind Games
11. Whatever Gets You Thru The Night
12. Stand By Me
13. (Just Like) Starting Over
14. Beautiful Boy (Darling Boy)
15. Watching the Wheels
16. Woman
17. Grow Old with Me
18. Happy Xmas (War Is Over)
19. Give Peace a Chance