Empire State Building Honors John Lennon
The New York landmark is lit up in blue, with a peace sign, as a tribute to the legendary artist, who would have turned 80 tomorrow.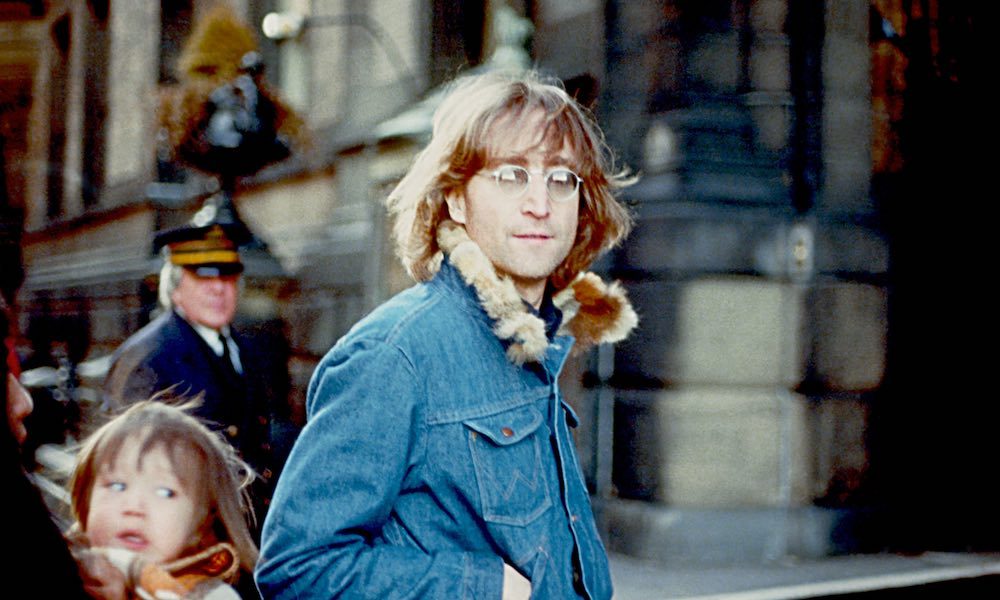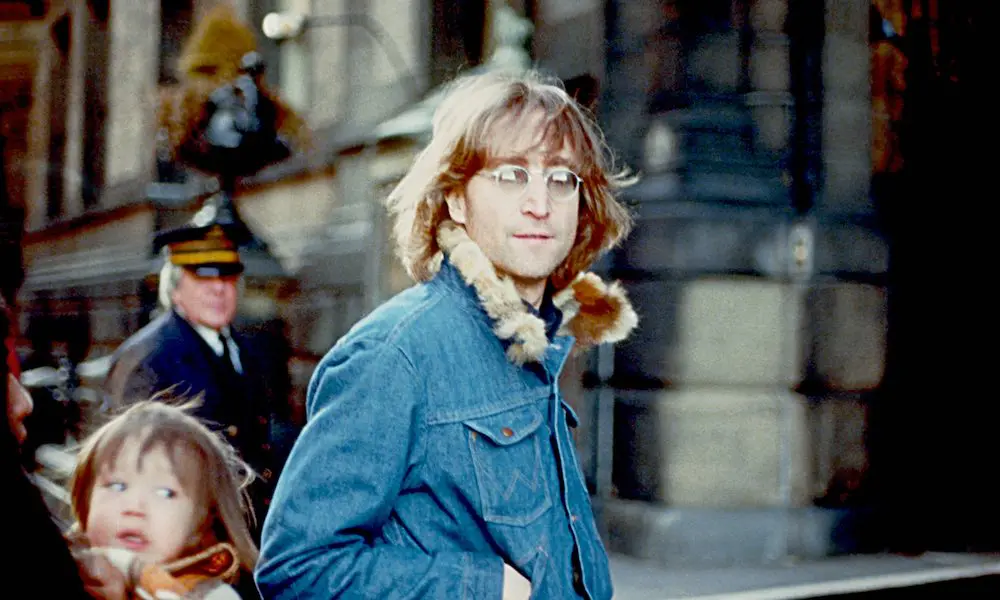 Tonight, the Empire State Building pays tribute to John Lennon by shining its world-famous tower lights in sky blue with a white peace sign rotating in the mast. The lights, which stay on until 2:00 am, are ushering in the 80th birthday of the legendary, late singer, songwriter, and peace activist. His son, musician Sean Ono Lennon, officially switched the lights on at sunset.
One of New York City's most famous residents, John Lennon moved to Manhattan from the UK in 1971, following the breakup of The Beatles. He and his wife, Yoko Ono, settled down in another New York landmark, The Dakota, where they raised Sean. Lennon proudly called the city home until his tragic death in 1980.
The artist, who once declared that New York is "the greatest place on Earth," was passionately vocal about the city, and eventually won a hard-fought immigration battle that allowed him to stay in the United States and in his beloved, adopted hometown. "America is where it's at, man," he once said. "I should have been born in New York, man! I should have been born in the Village, that's where I belong!"
He added, "I regret profoundly not being American and not being born in Greenwich Village, that's where I should have been. But it never works that way. Everybody heads towards the center, that's why I'm here now, I'm here just to breathe it. This is where it's happening."
In New York, Lennon wrote and recorded many of his solo albums, including Mind Games (1973), Walls and Bridges (1974), and Rock 'n' Roll (1975). Several of his collaborations with Ono were also New York productions, including the aptly-named Sometime In New York City (1972), his final studio album, Double Fantasy (1980), and the posthumously released, Milk and Honey (1884).
Lennon's best-selling second LP, Imagine (1971), meanwhile, received its finishing touches (including strings) at the city's famed Record Plant Studios.
Following the artist's death, New York established a living memorial to Lennon in Central Park. The 2.5-acre Strawberry Fields was named for The Beatles' 1967 psychedelic single, "Strawberry Fields Forever."
Throughout this past week, Lennon has been remembered via a variety of special programming, including a two-part BBC special and the pop-up LENNON80 channel, available on the UK's Sky, Freeview, and Virgin channels through October 15.
A new album, GIMME SOME TRUTH. The Ultimate Mixes, revisits 36 of the most vital and best-loved songs from Lennon's solo career, handpicked by Yoko Ono Lennon and Sean Ono Lennon, and remixed from the original analog masters. The album drops tomorrow.
GIMME SOME TRUTH. The Ultimate Mixes. will be available October 9. Pre-order it here.