Alexander 23 Sets Release Date For Debut Album 'Aftershock'
The album will arrive on July 15.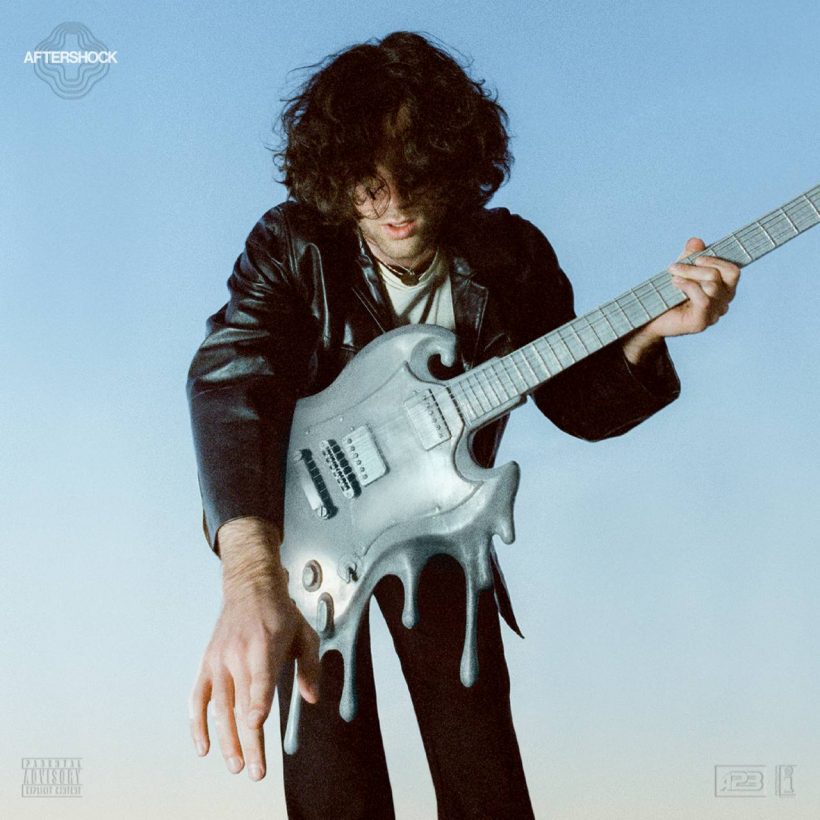 Alexander 23 is gearing up to release his debut album Aftershock, set to arrive via Interscope Records on July 15.
The singer and songwriter first began teasing the album announcement on social media through a teaser clip shared on the cryptic website didyoufeelit.xyz. When fans visited the website, they were prompted with the question: "What is an aftershock and how do I know if I've felt one?"
In the clip, a skittering guitar beat warps and distorts before previewing Alexander 23 tracks from the record while playing an electric guitar dripping in metallic silver paint. The brief visual is meant to introduce fans to the world of Aftershock through a presentation of the record's overarching themes.
"Aftershocks are smaller events that occur in the same general area during the days to years following a larger event of 'Main Shock,'" the website explains. "Though not as powerful as the initial event, the effects of an aftershock can be long-lasting and unpredictable – including fragility, high levels of instability, and a never-ending heartbreak."
It continues: "Aftershocks interact with each other by changing the state of stress in their surroundings, causing instantaneous decay even with a growing distance and time from the main event. Aftershock is a collection of various events following an initial moment. Did you feel it?"
Aftershock will feature the previously released singles "Hate Me If It Helps," "The Hardest Part," and "Crash."
"The album is super dynamic, both emotionally and sonically," Alexander 23 told Wonderland Magazine earlier this year. "The process of making it was such an incredibly difficult yet gratifying experience. It's brutally honest in every way, and there's a part of me that is terrified that people will hear it, but most of me can't wait for the world to see what has been consuming me for the past year."
Stream or purchase "Crash," the latest single from Aftershock, out on July 15.