Alexander 23 Agrees To Play The Villain On New Single 'Hate Me If It Helps'
The song was co-written with Olivia Rodrigo and co-produced by Dan Nigro.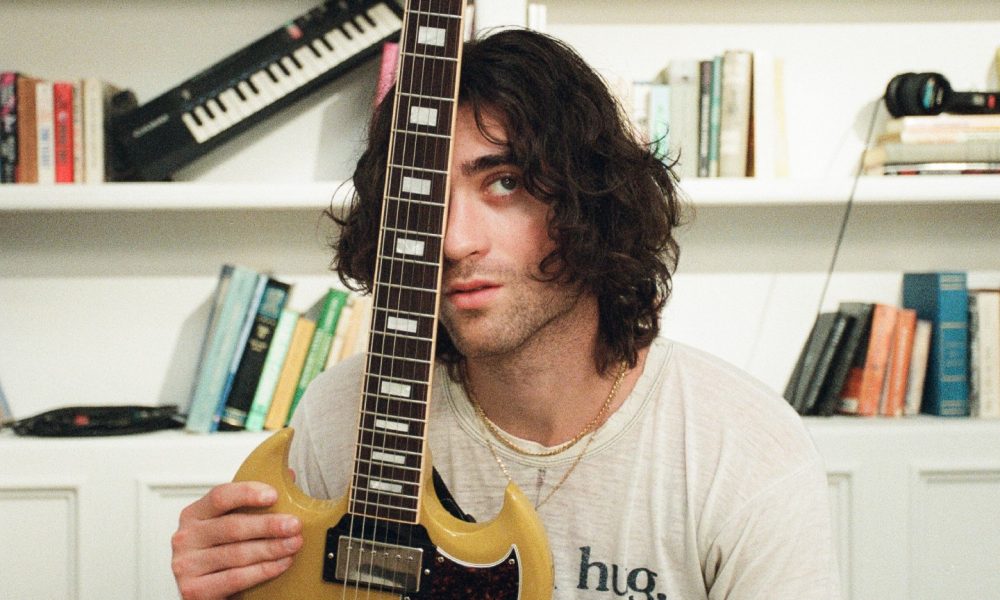 On his latest single "Hate Me If It Helps," Alexander 23 settles into the role of the villain in hopes of mutual reconciliation. The track arrives with a music video directed by Charles Mehling that finds the singer and songwriter wandering through a desolate landscape in solitude.
"I'd gotten to a point where I realized that I loved this person enough that I didn't care what it took for them to feel better after the breakup," Alexander 23 shared in a statement of the relationship that inspired the record. "So if blaming me gets them to where they need to be, I'm totally okay with that."
The emotional song was co-written with Olivia Rodrigo and co-produced by Dan Nigro. The trio formerly teamed up on a track for Rodrigo's Grammy Award-nominated debut album Sour, the sizzling pop punk breakup anthem "Good 4 U" which Alexander 23 co-produced.
While the inspiration behind "Hate Me If It Helps" trudges up raw memories of the past for the multi-hyphenate musician, it was important for the canvas of the record to be presented with enough blank space for the listener to paint their own image of understanding.
For that reason, Alexander 23 told Rolling Stone, the music video needed to be rooted in the simplicity of empty expanses, abandoned streets and passing trains. He shared: "I didn't want to do anything narrative or complicated, just something that would let the listener conflate their own story with the record."
"Hate Me If It Helps" marks the first release from Alexander 23 since sharing the Oh No, Not Again! EP nearly a year ago. To coincide with his creative return, the singer and songwriter will be joining John Mayer later this month for 10 east coast dates on his Sob Rock Tour, including two shows at Madison Square Garden.