All That Remains' 'The Fall Of Ideals' Celebrates 20 Years With New Reissue
The album's new edition is due out on November 12 through Concord Recordings.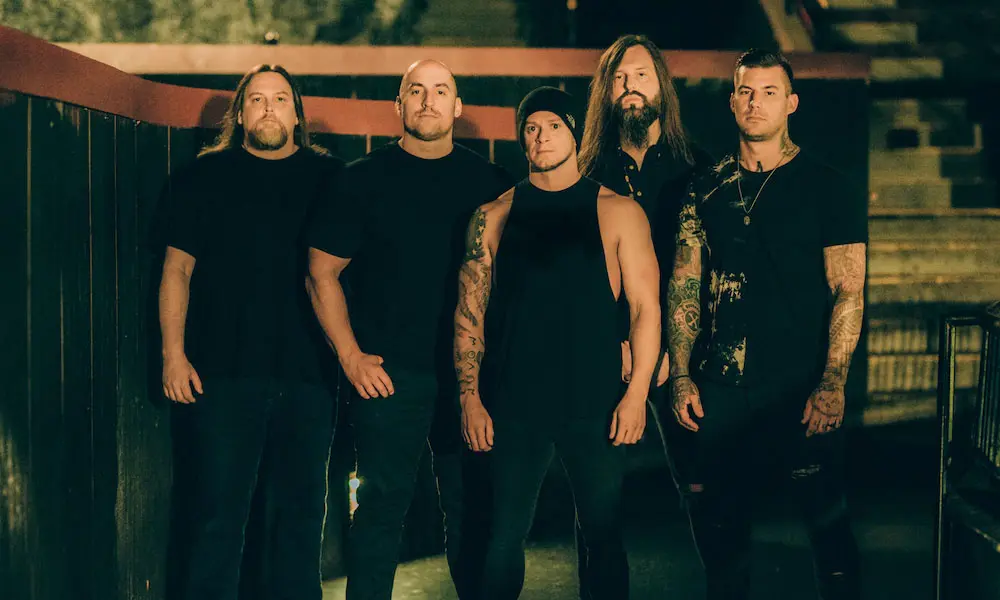 The Fall of Ideals is All That Remains' third album and is considered the metalcore band's breakthrough release. It was the band's only release with drummer Shannon Lucas and their first album to feature bassist Jeanne Sagan.
Produced by Adam Dutkiewicz of Killswitch Engage, the album was a bit of a departure from their previous two releases as it offered a more melodic metalcore sound that the band would go on to be known for. It was the first album for the band to enter the Billboard 200 charts and features the fan favourites "This Calling" and "The Air That I Breathe."
Due out on November 12 through Concord Recordings, this new edition celebrates the 20th anniversary of the album. Lambgoat says: "The overall vocal performance throughout The Fall of Ideals is top-notch. With dynamics abound, Phil Labonte belts out high-pitched screams, mid-range yells, low roars, and clean singing that is all flawless. Actually, the entire band executes their songs perfectly."
Since their formation in Massachusetts during 1998, All That Remains have built an undeniable legacy upheld by airtight songcraft, knifepoint precise metallic instrumentations, and stadium-size hard rock hooks. As a result, they've outlasted trials, tribulations, and trends to stand tall as one of this century's most consistent purveyors of heavy music with a bulletproof canon of arena-worthy anthems.
All That Remains' discography is highlighted by success at Active Rock radio including hits in the top 10 such as "Two Weeks," "What If I Was Nothing" and their first number one "Stand Up." Averaging 1 million monthly listeners on Spotify (an unprecedented feat for a metal band in any era), while cumulative sales eclipse 1 million albums worldwide, they have also earned five consecutive Top 10 debuts on the Billboard Top Rock Albums Chart (four of which were in the Top 5).
The group currently consists of vocalist Philip Labonte (previously of Shadows Fall), rhythm guitarist Mike Martin, former Diecast drummer Jason Costa, bassist Aaron Patrick, and lead guitarist Jason Richardson, with Labonte being the last remaining original member. In spite of this, the band's line-up had remained consistent from the release of 2008's Overcome until 2015's The Order of Things, spanning four albums.
This line-up changed, however, in September 2015, when long-time bassist Jeanne Sagan left the band, with Patrick taking her place and then again on February 5, 2019, when the band confirmed that Jason Richardson would be joining the band to replace lead guitarist and original member, Oli Herbert, after his tragic passing.
Since the release of their first album in 2002, they have been hailed as one of the premier metalcore acts of their time. Infusing melodic, catchy choruses with breakdowns of relentless aggression, the band have established themselves as key players in their genre.