Amber Mark Announces Highly Anticipated Debut LP, 'Three Dimensions Deep'
Mark's debut is set to be released on January 28.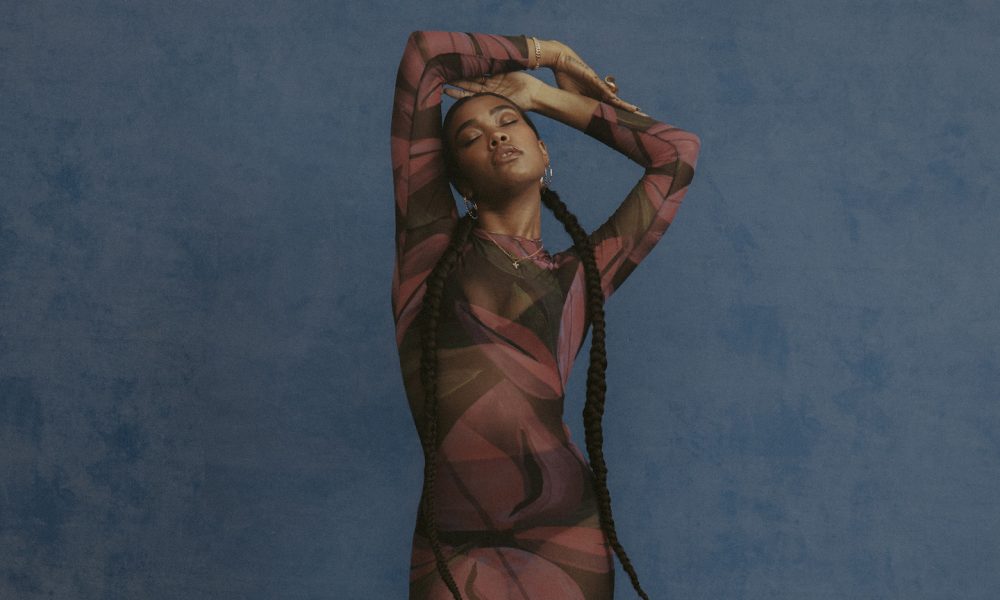 New York based singer, songwriter, and producer Amber Mark has announced details of her long-awaited debut album Three Dimensions Deep, out January 28th via PMR/Interscope Records.
The announcement of the album is accompanied by a sultry R&B jam, "What It Is," as well as a huge UK, EU, and US spring tour announcement including London's O2 Shepherd's Bush Empire in March and New York's Music Hall of Williamsburg.
Amber Mark - What It Is (Lyric Video)
Amber's debut album is set to arrive almost four years after the release of her second EP Conexão, an extended process that has proved central to its thematic development. The 17 track album is divided into three main acts that follow the arc of Amber's personal and musical development; WITHOUT, WITHHELD and WITHIN.
Beginning by acknowledging her insecurities and anxieties before reflecting on her time in denial and spent processing them in all the wrong ways, Amber eventually widens her focus by seeking answers to the world's negativity and trauma on a cosmic scale. Finding peace and a form of inherent spirituality in the world of astrophysics while writing the album led to a fresh perspective on life and a renewed sense of self.
Amber's debut album is simultaneously a profound concept album and a love letter to herself, richly intertwining messages of self-worth and reflections on the universe beneath a veneer of shimmering pop.
"Three Dimensions Deep is a musical journey of what questions you begin to ask yourself when you start looking to the universe for answers." says Amber. "I can only go as deep as the third dimension as that's how we see the world, but what about when you start looking to the universe within for answers."
She adds, "'What It Is' low key is the title track of the album without it actually being the title track" explains Amber. "It comes from going through negative experiences which end up being the gateway to a question I think I'll be asking for the rest of my life. What is the meaning of life, the universe and everything?"