Watch The Animated Video For Beck's Remix Of U2's 'Love Is Bigger Than Anything In Its Way'
U2 tap the street-art collective Broken Fingaz Crew once again to create a Claymation masterpiece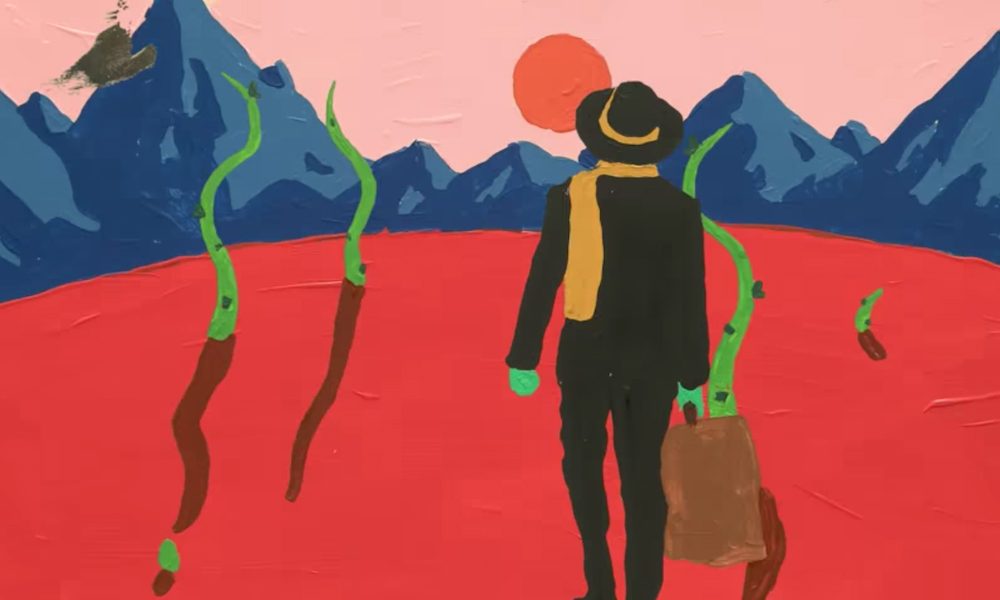 Once again, U2 utilised the unique talents of Israeli graffiti collective, Broken Fingaz Crew to create a stunning animated video for Beck's remix of U2's 'Love Is Bigger Than Anything In Its Way', off their Songs Of Experience album.
The street art group who previously conceived videos for the singles 'American Soul' and the stop-motion vision for 'Get Out of Your Own Way' turn to Claymation to illustrate the story of a widower who tries to start life anew.
The result is visual feast, complete with swirling seas, dancing skeletons and remarkable intricate detail poured into every scene. In the clip, you see an old man reflect on his life with his late wife and yearn to start again while not fully abandoning his past. The result is a beautifully moving story told through colourful sequences that perfectly encapsulate the song's overarching message of hope.
Since Peter Gabriel's 'Sledgehammer' introduced Claymation to the MTV masses, the animated medium has cropped up over the years, from Kate Bush's 'Misty' to Primus' 'Devil Went Down to George' and most recently Radiohead's 'Burn The Witch'.
This also marks the second track that Beck has remixed off Songs Of Experience, the first being 'Light Of Home', which arrived this past April. U2 continue on their state-of-the-art Experience + Innocence Tour, and recently wrapped up their North American dates, continuing onto Europe from August through November.
The tour heavily draws from U2's recent album along with their 2014 release, Songs of Innocence. Since opening for the band during their iconic Joshua Tree tour last fall, Beck has become a close collaborator with U2 and his reworking of 'Love Is Bigger Than Anything In Its Way's calls to mind the expansive pop sound of his latest album Colors. You can catch both artists on tour this summer.
Explore our U2 Artist Page.
Format:
UK English