Annie Lennox Pays Tribute to Lady Day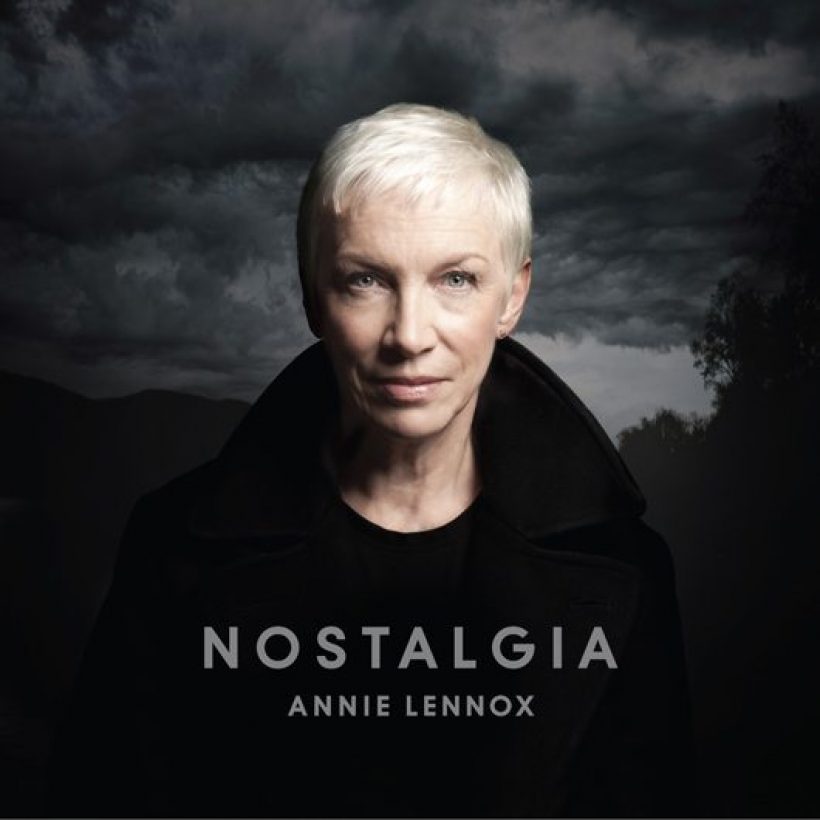 Since long-playing records were first invented 65 years ago the idea of doing an album of cover versions of classic songs has been a mainstay of the record business. To begin with it was artists like Frank Sinatra or Nat King Cole who went back to revisit the music from what we now call, The Great American Songbook. More recently artists such as Robbie Williams, Rod Stewart and Nanci Griffith have all done interesting albums of swing, the GAS and torch songs and all have been successful.
Today, more than ever, the challenge for any artist that wants to do an album of classics is how to bring something new and fresh to the process. Just about every great song have been covered, almost to the point of suffocation; most of those that haven't are probably not worth covering. The question is, what could possibly be new? Why even bother?
Annie Lennox is one of our most respected and admired singers – a singer with nothing to prove. Yet with her new album, Nostalgia, Annie manages to prove so much. Her voice is better than ever, her choice of material proves, as if we need her to, that her musical sensibilities are beyond compare and when everything comes together, then you have what is arguably THE album of the year. In truth to even call the songs on Nostalgia covers, somehow diminishes what it is that Annie Lennox has achieved.
To come up with the songs to record, Annie spent many hours watching classic performances on YouTube. "I was just curious, I thought, 'I wonder what my voice would be like. Would these songs suit my voice?' It was like a little challenge. I just sort of got to know them, became friends with them really and had a great deal of joy in the process."
So what is it that makes this album so special? As we've said, it's Annie's incredible singing, but it is also because she has been both daring and different. Daring in her choice of songs – can anyone really have anything new to say about 'Georgia on My Mind'? The same is true for 'Summertime' or 'I Put a Spell on You'. Of course the answer is, yes – the arrangements and the style, along with the sheer joy of the music make all three songs work.
When it comes to different, 'Memphis in June' is not something that regularly pops up on a list of covers, nor is 'Strange Fruit', which is also daring. To even attempt to do Billie Holiday's controversial, and most personal, lament would scare any other singer. It is simply magnificent, as is 'God Bless the child', another of Billie's masterpieces.
"I made my choices intuitively. I didn't go to somebody and ask them to find me 30 songs. Once you invite them in, it becomes a part of your language — very personal. There's alchemy in it. I think of it as interpretations of songs that are part of a classic songbook, so it's a very hallowed ground in a way. You don't go to these songs lightly."
Every track on Nostalgia just works, and this has a great deal to do with Mike Stevens who co-produced the record with Annie Lennox, he also engineered and mixed it with Cameron Craig, arranged the strings, again with Annie, and he plays guitars, Hammond organ, accordion, harmonica, vibraphone, and keyboards. Annie herself plays some beautiful piano and flute on Nostalgia. There is a sense of a great team at work, all fixed on the same goal, all striving for perfection.
Can Nostalgia really be as good as we say? Hear for yourself, and we think you'll agree that nothing finer will come our way this year.
Listen to Nostalgia on Spotify
Available on Amazon
Nostalgia is available on vinyl in our store
Available from iTunes
Track Listing
1. Memphis in June (Hoagy Carmichael) Written in 1946 and famously recorded by Nina Simone
2. Georgia on My Mind (Hoagy Carmichael) The song was first recorded on 15 September 1930, by Hoagy Carmichael and His Orchestra with Bix Beiderbecke on muted cornet and Hoagy Carmichael on vocals. Who hasn't covered it? Annie Lennox as an inspiration cites Jo Stafford's version
3. I Cover the Waterfront (Johnny Green) From 1933 it was famously done by Billie Holiday with Teddy Wilson in 1941 and again in 1956 for Verve. Louis Armstrong also did a fine version.
4. Summertime (George Gershwin) Composed in 1936 for the opera Porgy and Bess it was covered in 1957 for their version of the opera by Ella Fitzgerald and Louis Armstrong. Among over 25,000 recordings of 'Summertime' is a 1936 recording by Billie Holiday that was the first to hit the US pop charts, reaching No.12
5. I Put a Spell on You (Screamin' Jay Hawkins) Hawkins's 1956 version did not make the charts but Nina Simone's version reached No. 23 on the Billboard R&B chart in 1965.
6. Strange Fruit (Abel Meeropol) One of Billie Holiday's most famous recordings that initially her record company refused to allow her to record given its content – the lynching of a Black man in the Southern States of the US. Holiday recorded it for Commodore Records in 1939
7. God Bless the Child (Billie Holiday and Arthur Herzog, Jr.) Billie did it first in 1941
8. September in the Rain (Harry Warren and Al Dubin) Published in 1937, the song was introduced by James Melton in the film Melody for Two and later covered by Dinah Washington among others.
9. You Belong to Me (Pee Wee King, Chilton Price, and Redd Stewart) The original 1952 version was recorded by Sue Thompson on Mercury's country label and then covered by Patti Page. A cover version by Jo Stafford became the most popular version, topping the charts in both the United States and the United Kingdom (the first song by a female singer to top the UK Singles Chart.
10. I Can Dream, Can't I (Sammy Fain and Irving Kahal) Published in 1938, Tommy Dorsey released a hit recording of it that same year, but it was the 1949 version by The Andrews Sisters and Gordon Jenkins' orchestra that was the biggest hit.
11. The Nearness of You (Hoagy Carmichael) The biggest selling 1938 version was by the Glenn Miller Orchestra, with a vocal by Ray Eberle but since that time it has been covered by everyone including a great version by Frank Sinatra and a very different, but no less memorable version by Louis Armstrong in 1957.
12. Mood Indigo (Duke Ellington, Barney Bigard and Irving Mills) Originally dating from 1930 it is another song that has been done by numerous artists from Duke himself to Louis Armstrong, Dinah Washington and Nina Simone.

Format:
UK English