Ariana Grande Shares 'POV' Official Live Performance
The song is the latest single from the singer's sixth studio album 'Positions' out now.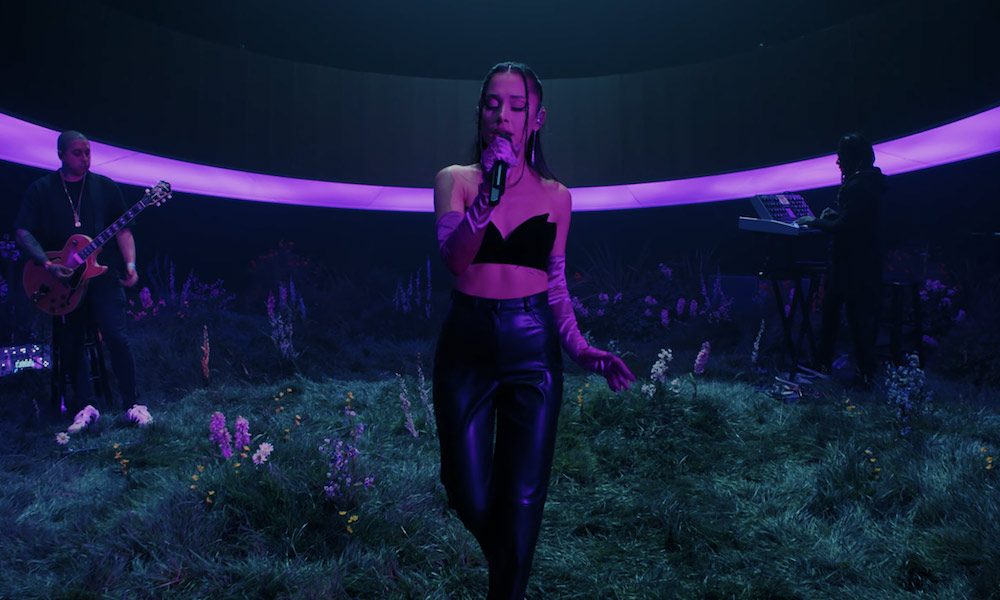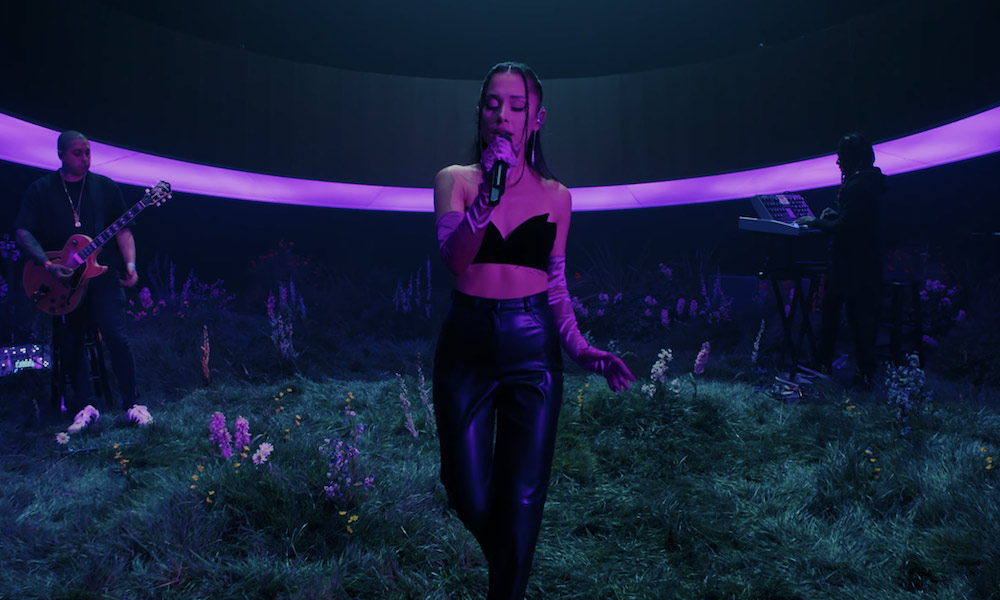 Grammy Award-winning musician Ariana Grande has shared the official live performance of "POV," the latest single from her sixth studio album Positions. With touring plans still presently on hold, the performance hosted by VEVO marks the first time Grande has performed the track in a live setting.
Directed by Ed Walker, the live "POV" visual finds Grande and her band in an ethereal clearing. Pacing through the setting marked with grass and floral arrangements, the singer is illuminated by an overhead light shifting through blues and purples throughout her performance.
Ariana Grande - pov (Official Live Performance) | Vevo
"At the start of this Official Live Performance of "pov," the superstar reveals the strength, depth, and emotional clout that her instrument is able to share at any given moment," VEVO wrote of the performance. "It's an extended passage that swoops to unexpected places while remaining centered."
"POV" currently sits at No. 37 on the Billboard Hot 100 based on sales, streaming, and radio airplay alone, also reaching No. 3 on the Mainstream Top 40 chart. With an official music video on the way, "POV" is still in the early stages of becoming a career-defining ballad for the pop singer.
"POV" follows "Positions" and "34+35" as the official singles from Positions. Released in October 2020, the album featured 14 tracks and collaborations with Doja Cat, The Weeknd, and Ty Dolla $ign. A deluxe edition of the album was shared in February with five additional tracks including a "34+35" remix with Doja Cat and Megan Thee Stallion.
More recently, Grande joined The Weeknd on the remix of "Save Your Tears" from his critically-acclaimed album After Hours. The pair appeared at the 2021 iHeartRadio awards to perform the track together for the first time. The singer also teamed up with Demi Lovato on "Met Him Last Night" from their latest album Dancing With The Devil… The Art of Starting Over.
Ariana Grande's latest album Positions is available to stream and purchase.