Avenged Sevenfold Cancel US Tour With Prophets Of Rage
The cancellation is due to a worsening vocal cord issue affecting singer M. Shadows.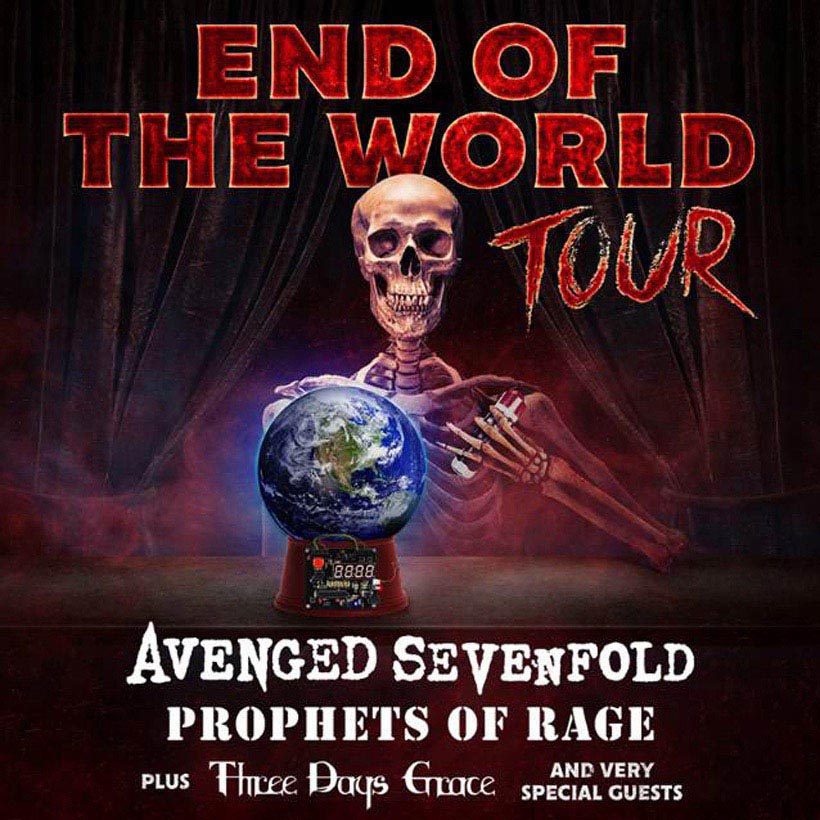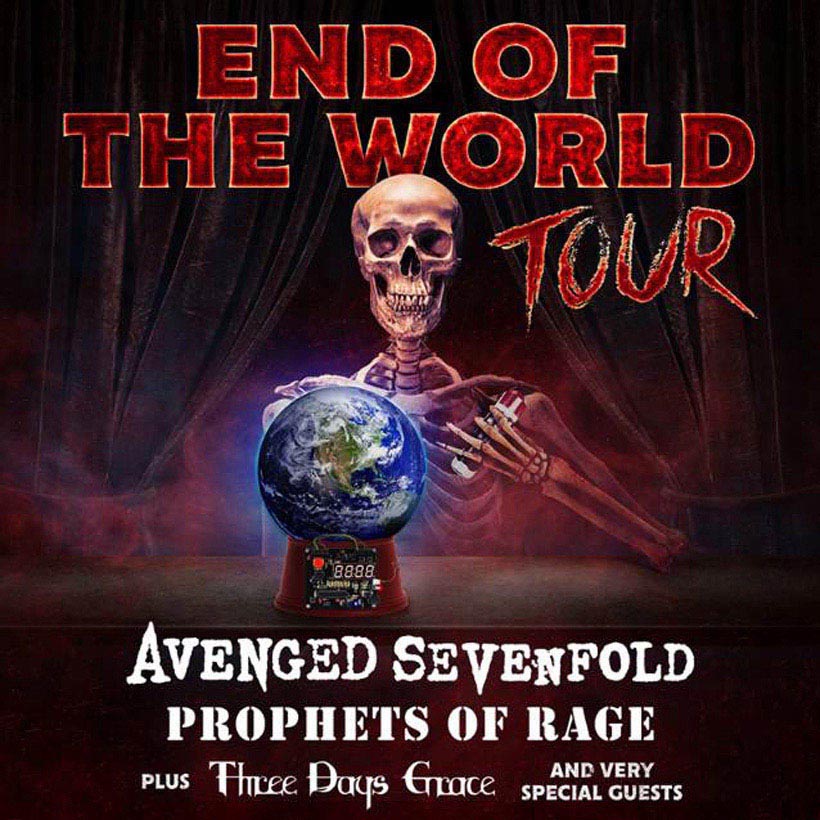 Avenged Sevenfold have been forced to cancel their previously announced End Of The World US Tour with Prophets Of Rage. The trek — which was also slated to feature Three Days Grace — was scheduled to begin on 22 July in Mansfield, Massachusetts. The decision has been forced on the band by a vocal cord issue affecting Avenged Sevenfold singer M. Shadows.
Shadows explained in a statement: "There is no good way to start out a note containing bad news, but here it is. After Europe, I came down with a terrible viral infection that rendered me voiceless. I tried my best to take care of the situation with voice rest, medication and doctor visits, but the voice was only getting worse.
"After a week of steroids, the swelling went down enough to see the cause of the problem," he continued. "A blood blister has formed on my vocal folds and is preventing them from vibrating properly. In short, I can't sing anything at the moment and the more I attempt to, the more damage is being done. Luckily, as of now, the doctors feel that three months of no singing and voice rest should get my chords back on track.
"Unfortunately, this means we will have to cancel all tour dates at the moment. Decisions like this weigh on me very heavily. It's a tour I was looking forward to very much. I want to apologize to the fans who have spent their time and money booking travel arrangements and accommodations. I also want to apologize to our crew and the other bands who were depending on this tour. None of these things are lost on me. Again, I am deeply sorry and hope to see you all soon."
Shadows previously underwent vocal cord surgery more than 15 years ago, prior to the recording of Avenged Sevenfold's 2005 album City Of Evil. He later said that "it took a couple of years" for him to get back all the lost notes from his voice.
A deluxe edition of Avenged Sevenfold's latest album, The Stage, was released in December 2017, featuring seven additional studio songs plus four previously unreleased live tracks recorded during shows at the O2 Arena in London.
Format:
UK English