Beastie Boys Audiobook To Feature Star Narrators Including Chuck D, Elvis Costello And Kim Gordon
Other celebrities involved are Steve Buscemi, Ben Stiller, Jarvis Cocker and Jeff Tweedy.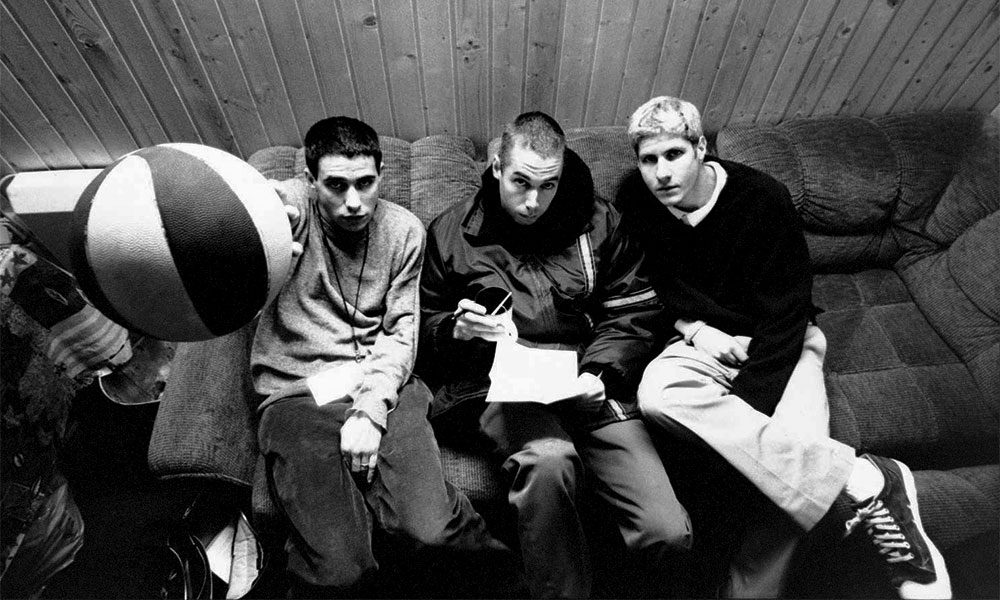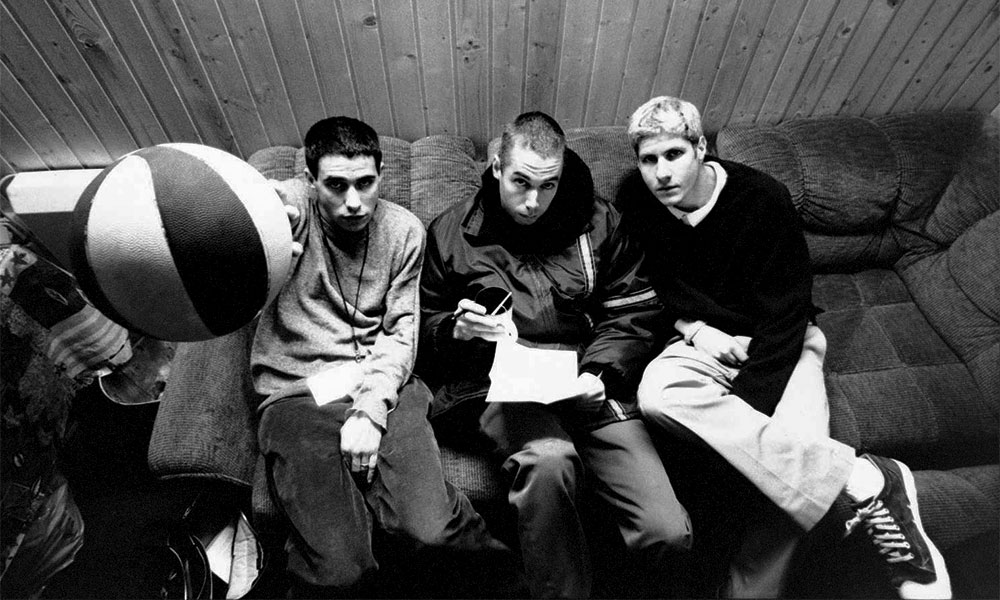 The Beastie Boys' new 600-page book is coming to audiobook form with a star-studded guest list. Narrators include Steve Buscemi, Public Enemy's Chuck D, Chloë Sevigny, Ben Stiller, Jarvis Cocker, Elvis Costello, Kim Gordon, Snoop Dogg, Will Ferrell, Wanda Sykes, Rachel Maddow, Spike Jonze, Jon Stewart, and many more. Beastie Boys Mike D and Ad-Rock will also narrate. You can check out the full list below.
As uDiscover Music previously reported, Beastie Boys Book is out on 30 October via Spiegel & Grau. It's been described as "a panoramic experience that tells the story of Beastie Boys, a book as unique as the band itself." Alongside the band narrative, readers are promised rare photos, original illustrations, a cookbook by chef Roy Choi, a graphic novel, a map of Beastie Boys' New York, mixtape playlists and many more surprises.
Mike D and Ad-Rock are embarking on a book tour—featuring readings, Q&A sessions, a live score by Mix Master Mike, a new Beasties exhibit, and a Sonos-provided "sound experience"—next week, with the dates beginning at the New York City Town Hall on Monday, 29 October. In a recent excerpt from the book, Mike D and Ad-Rock discussed making their 1989 classic Paul's Boutique, encountering celebrities such as Slash and being approached to make an MC Hammer diss track.
The audiobook version of Beastie Boys Book is narrated by the following stars:
Steve Buscemi
Tim Meadows
Ada Calhoun
Bette Midler
Bobby Cannavale
Mix Master Mike
Exene Cervenka
Nas
Roy Choi
Yoshimi O
Jarvis Cocker
Rosie Perez
Elvis Costello
Amy Poehler
Chuck D
Kelly Reichardt
Nadia Dajani
John C. Reilly
Snoop Dogg
Ian Rogers
Will Ferrell
Maya Rudolph
Crosby Fitzgerald
Rev Run
Randy Gardner
Luc Sante
Kim Gordon
Kate Schellenbach
Josh Hamilton
MC Serch
Chloë Sevigny
Spike Jonze
Jon Stewart
Pat Kiernan
Ben Stiller
Talib Kweli
Wanda Sykes
Dave Macklovitch
Jeff Tweedy
Rachel Maddow
Philippe Zdar
Michael Diamond
Adam Horovitz.
Explore Our Beastie Boys Artist Page.
Format:
UK English