Alternative Beatles 'Sgt Pepper' Album Artwork For Sale At Sotheby's
The unused artwork went for auction on 30 November and its estimated worth is between 60,000 – 90,000 GBP.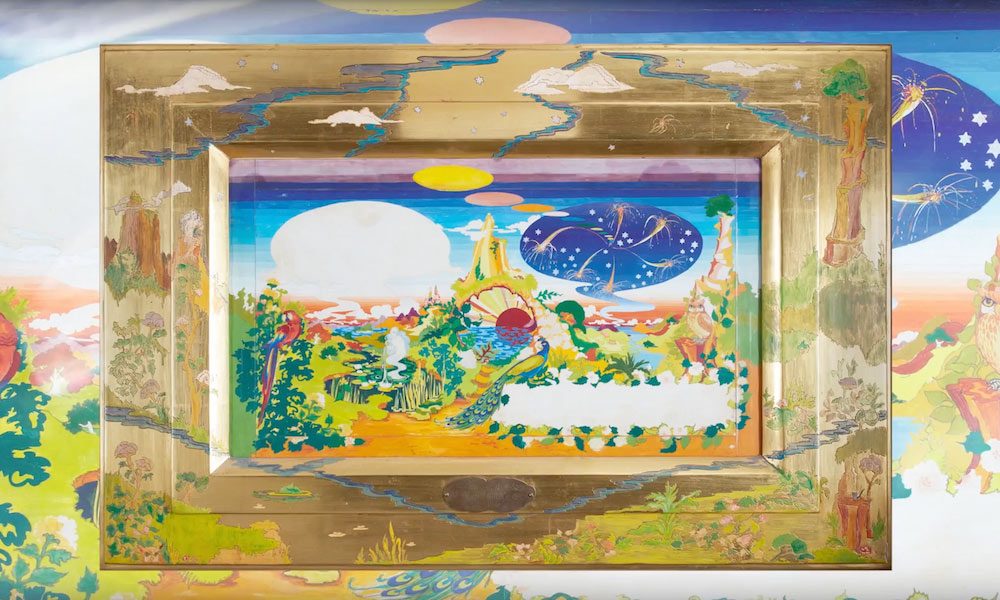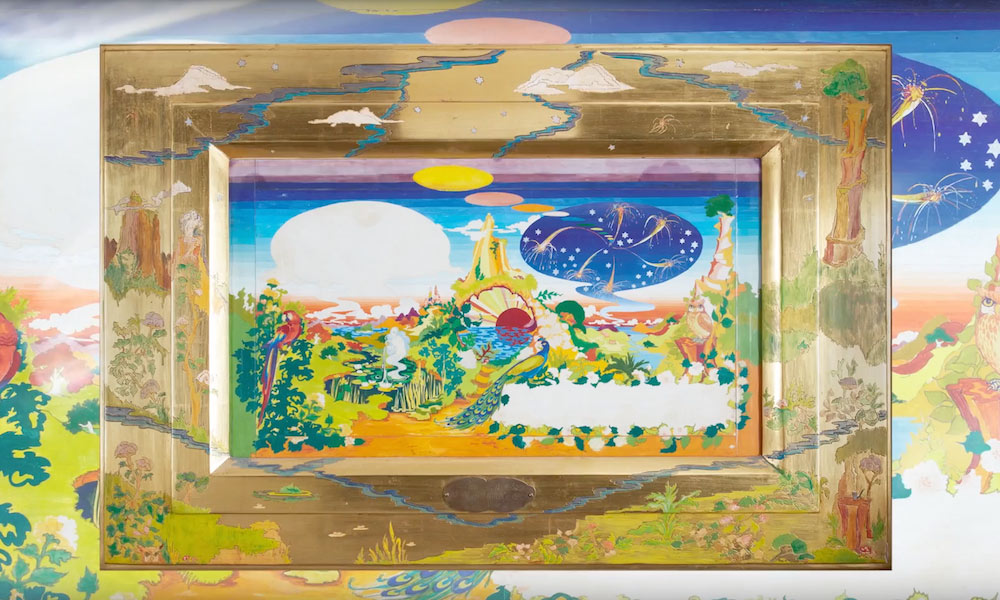 The artwork for The Beatles' landmark release Sgt Pepper's Lonely Hearts Club Band is almost as iconic as the music itself, but the inner sleeve was originally going to be a psychedelic painting, that is now up for sale at Sotheby's through 10 December.
When the band decided to release 'Pepper' with a gatefold sleeve, it gave them double the space as a traditional LP, so they turned to experimental Dutch art collective known as 'The Fool' to create the central artwork.
"The Beatles' roadie, Mal Evans, brought John and Paul to our studio in St Stephen's Gardens," said Marijke Koger, one of the founding members of 'The Fool'.
"They had seen my Saville Theatre programme cover for Hendrix and The Who and were intrigued by the artwork. They blew their minds over the 'Wonderwall' Simon [Posthuma] and I had painted in 1966 on an armoire in polychrome psychedelic imagery, as well as others paintings and artwork."
The Alternative Sgt. Pepper Art Work
The result is a fantastical vision of lush landscapes filled with tropical birds, flowing rivers and a blazing sun.
While the artwork reflected the album's descent into psychedelia, it didn't quite fit with the cover artwork, the famous collage of famous figures created by artist Sir Peter Blake and his wife Jann Haworth, based off an original concept sketch by Paul McCartney.
When the band rejected the painting, they instead opted to use a group photograph taken by Michael Cooper during the shoot for the cover. The unused artwork went for auction on 30 November and its estimated worth is between 60,000 – 90,000 GBP. Signed by the one and only "Billy Shears" (aka Ringo Starr), it already has a starting bid at 55,000 GBP.
Starr initially acquired the painting in the mid-80s and later gifted it to his manager Hilary Gerrard in 1987, signing, "To Hill | We Love you | Billy S".
Despite not using their work, The Beatles maintained a close relationship with The Fool, commissioning outfits that they ended up wearing in a 1967 television broadcast of 'All You Need Is Love', and in the 'I Am the Walrus' section of their Magical Mystery Tour movie.
The collective also painted a massive three-story mural on the front of the Apple Boutique in London's Baker Street and painted several cars of the Beatles and their instruments including several of George Harrison's guitars and John Lennon's piano.
Explore our Beatles Artist Page.
Format:
UK English