Bernie Taupin Lyric Manuscripts And Memorabilia Set To Be Auctioned
Boxes of gold records, award statues, guitars and other mementos are also set to go under the hammer.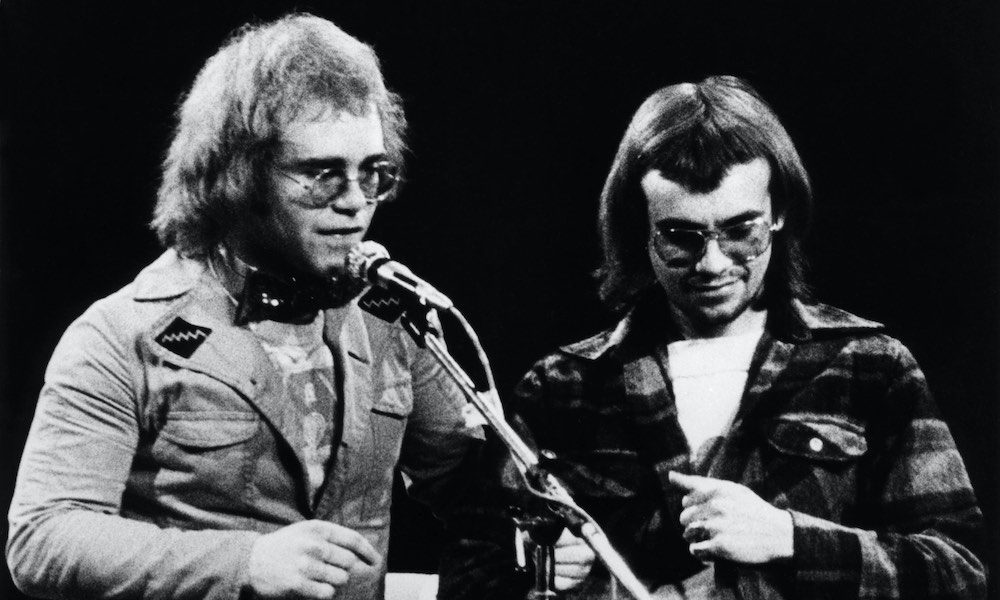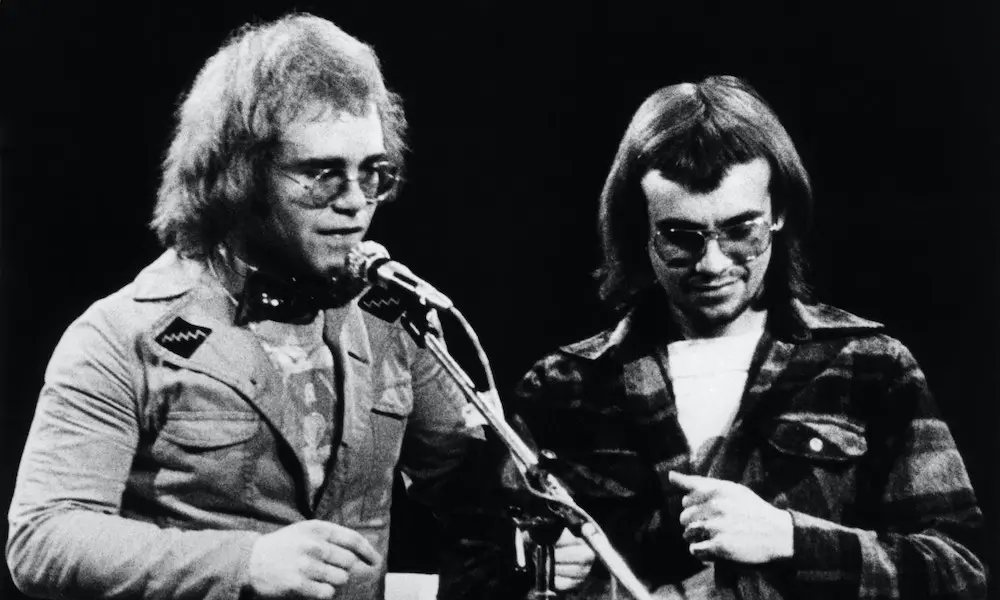 Elton John's long-time lyricist Bernie Taupin's vast collection of lyric manuscripts, but also boxes of gold records, award statues, guitars and other mementos are set to go under the hammer. On Friday, 9 November, The Personal Property of Bernie Taupin auction will take place at the Hard Rock Cafe in New York and online through the Julien's Auctions website.
Taupin decided to put the items up for auction when he and his wife decided to sell their ranch in Santa Ynez, California and downsize to a smaller property that would be easier to manage.
"I'm not nostalgic so I'd rather put it out there and let the people that have followed us for over 50 years have them," the world famous lyricist told Rolling Stone of the forthcoming auction. "Those people are going to cherish it a lot more than I did. And obviously, I wanted some of the proceeds to go to Elton's foundations and some of the proceeds to go to the Wounded Warrior Project."
The auction includes some of Taupin's earliest lyric manuscripts, like 'Slow Fade To Burn' and 'The Year of the Teddy Bear.' Many of them have handwritten annotations by Elton John.
"These to me are very, very important because while some of them are incredibly immature and childish, there's a certain naiveté to them that I find endearing," Taupin told Rolling Stone, "especially the ones that have Elton's annotations on the sides."
Taupin didn't hold back many things from the auction house, but he couldn't part with 'Scarecrow,' the first song he ever wrote with Elton. "That was really important to me," he says. "Much more to me than any of the big hits." (The song was referenced in 'Curtains,' a song they wrote for Captain Fantastic And The Brown Dirt Cowboy in 1975. "I used to know this old scarecrow/He was my song/My joy and sorrow." Those lines also appear in 'Scarecrow.'
Not all of the songs were written for Elton John. Taupin also dug out the manuscripts for Heart's "These Dreams" and Starship's 'We Built This City.'
"[That song's] been a good little money-earner," says Taupin. "The original demo was a very dark song about how the clubs in L.A. were closing and this was my statement about it. Peter Wolf took it into the study and made it into this pop anthem. Hey, good luck to him. That was great. Thank you very much."
Explore Our Elton John Artist Page.
Format:
UK English