Watch Billie Eilish And FINNEAS Perform On NPR's Tiny Desk
The singer performed alongside her brother and producer FINNEAS in front of a replica of the Tiny Desk background.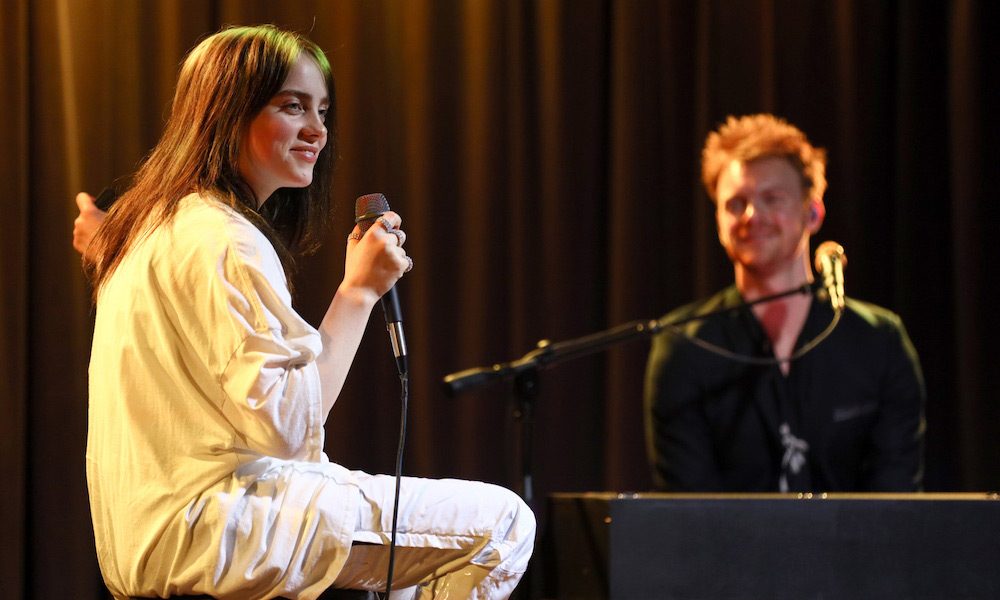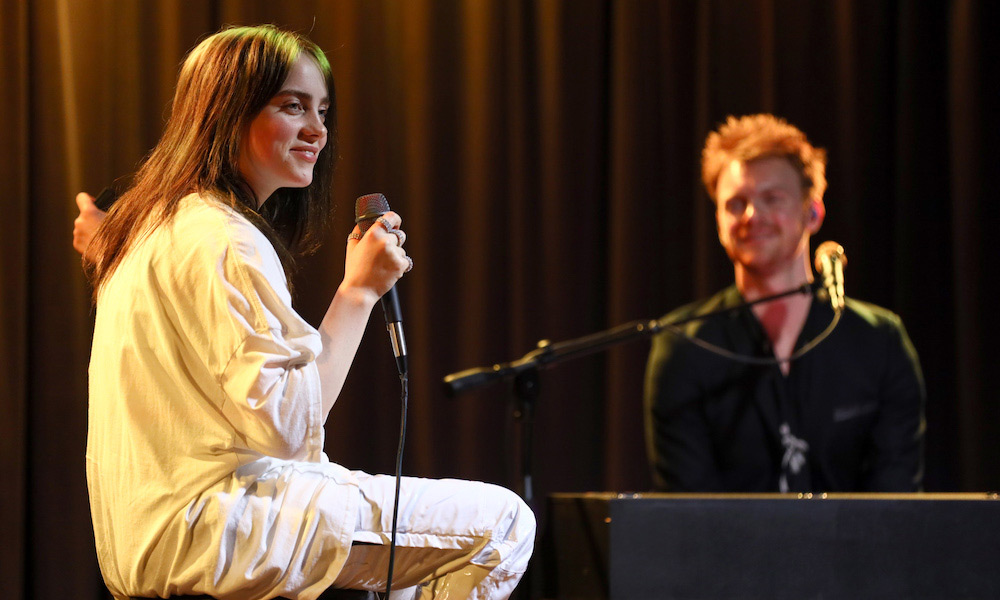 While NPR's Tiny Desk performances have been recorded from home lately, it appears Billie Eilish and her brother/collaborator FINNEAS have found a way to at least recreate the NPR HQ, with a replica background of Bob Boilen's desk.
Performing her new single, "My Future," Eilish sang and played piano while her brother accompanied on electric guitar, then switched places to have FINNEAS on keys for "Everything I Wanted." Her voice transitions perfectly to the understated production that's synonymous with the series, providing why she's considered today's modern crooner.
Billie Eilish: Tiny Desk (Home) Concert
She almost achieved full replication, if not, for the lack of a shotgun mic as used in the artwork at the beginning. The video zooms out at the end to reveal a cardboard cut-out version of the NPR office propped up in what appears to be their living room.
"It's best that you watch the whole video to experience the extent of the technical feat – which, in the spirit of Eilish's Saturday Night Live performance, they're willing to share with you," wrote NPR producer Stephen Thompson. "And thankfully, we still have our ways of photographing the desk, even if the room has fallen silent."
NPR has been fans of Eilish's music since the release of her 2019 debut, When We All Fall Asleep, Where Do We Go?. Ann Powers wrote, "Eilish represents a generation now spending a significant youthful moment in quarantine – mostly with family members, often online, but crucially, also in solitude. 'My Future' offers encouragement for those young fans."
This Tiny Desk performance arrives on the heels of Eilish's appearance at the Democratic National Convention, where she also performed "My Future."
Eilish also recently launched a micro-site for "My Future," which allows listeners to write a letter to themselves and put it in a virtual time capsule to read at a later date of their choosing.
Listen to the best of Billie Eilish on Apple Music and Spotify.