Watch Billie Eilish Perform 'My Future' At The DNC
The remote appearance marked the artist's first performance of her dreamy new single.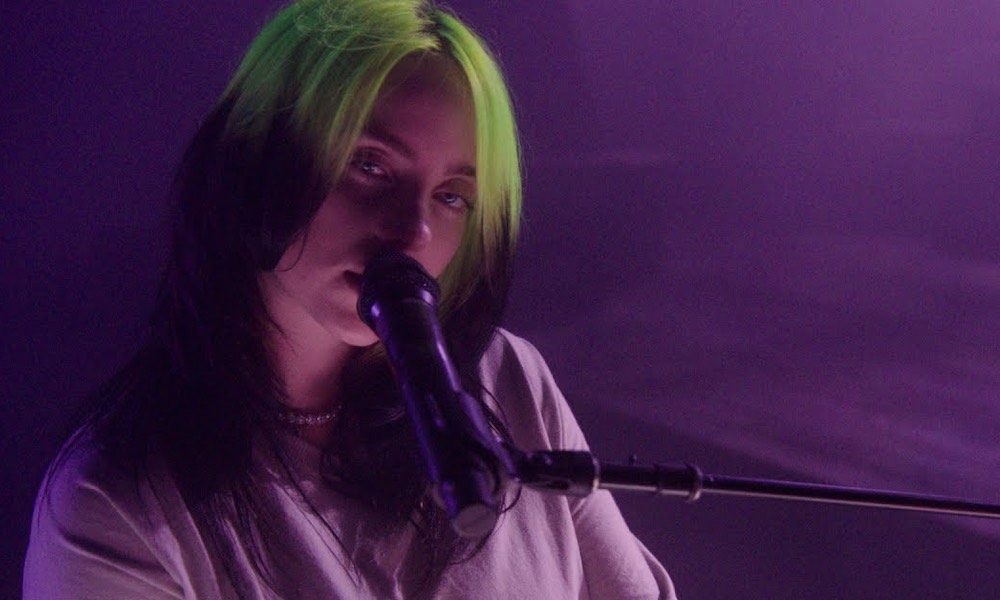 Yesterday, on the third evening of the Democratic National Convention, Billie Eilish offered an engaging performance of her new single, "my future." The remote appearance marked Eilish's first performance of her hopeful, ethereal song.
Billie Eilish - my future (Official Live Video)
Wistful yet hopeful, "my future" – which finds the young star contemplating what's ahead of her – was a fitting choice for the convention's themes. Eilish's performance, which appeared to be captured outdoors, opened with the singer-songwriter at her keyboard, bathed in a hazy purple fog. Halfway through the set, she was joined by a drummer, as well as her brother and collaborator, FINNEAS, on guitar.
Ahead of the song, Eilish offered an impassioned speech about the importance of voting, proclaiming that "Silence is not an option, and we cannot sit this one out. We all have to vote like our lives and the world depend on it because they do. The only way to be certain about the future is to make it ourselves. Please register. Please vote."
Eilish joins a star-studded line-up of performers for the four-day 2020 convention, including Common, Maggie Rogers, John Legend, Billy Porter, The Chicks (F.K.A. The Dixie Chicks), Stephen Stills, Prince Royce, Leon Bridges, and Jennifer Hudson.
In related news, "my future" was included in former President Barack Obama's latest summer playlist, released earlier this week. Eilish's song was in fantastic company on the genre-spanning, 53-song playlist, which also included such tracks as HAIM's "The Steps," Bob Marley's "Could You Be Loved," Stevie Wonder's "Do I Do," plus selections from J. Cole, Teyana Taylor, Jorja Smith, Bonnie Raitt, Frank Ocean, The Chicks, and Jason Isbell.
Fans inspired by "my future" can also visit a new microsite that Eilish created, in conjunction with Spotify. The interactive site, which will be available for the next two months, encourages visitors to manifest positive growth by writing a hopeful letter to their future selves. Fans can then select a date to receive the letter, before sending it out into the universe.
Listen to the best of Billie Eilish on Apple Music and Spotify.