Watch Billy Porter's Music Video For New Single, 'Children'
The video premiered exclusively on Facebook.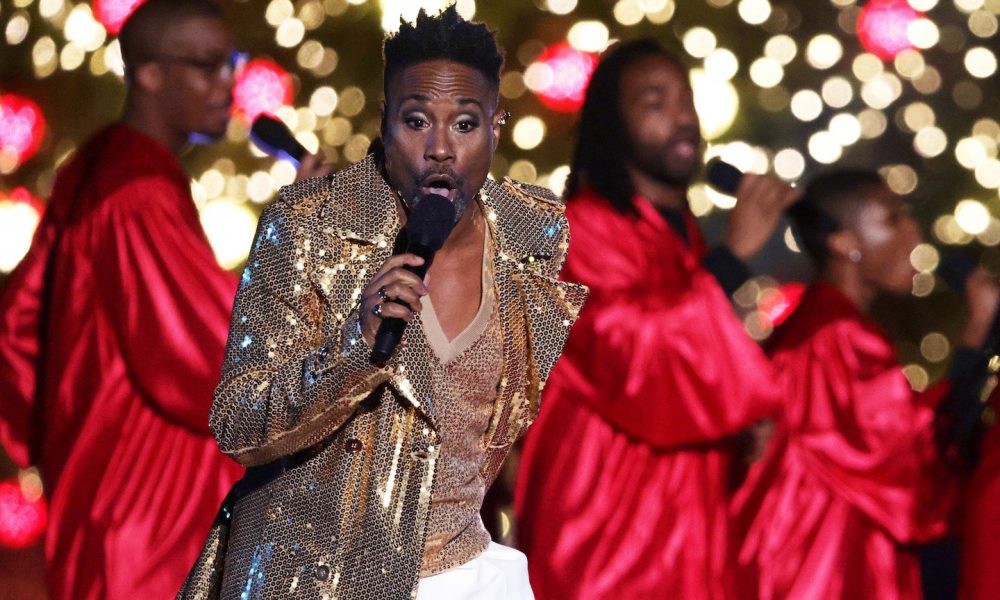 GRAMMY, EMMY, and Tony Award-winning actor, singer, director, composer, playwright, and author Billy Porter has released the official music video for "Children" exclusively on Facebook.
"The song is about choosing yourself" Billy Porter says, "that choosing one's personal authenticity is the only way to live – and then using the power of that choice to help others make the same choice."
Billy continues, "This is my first video with my new team at Island/Republic. I was so happy to bring my good friend and longtime colleague AC Ciulla into the mix to choreograph the big dance moment. I was also excited that we were able to cast our beautiful array of extras with help from the Ali Forney Center, a place that is very special to me and that does such great work."
"The song has a universal message, but I really wanted the vibe of the visual to be about celebrating our community." Billy comments on the music video, "This visual moment is about empowerment, about all of us coming together and empowering everybody that's under the sound of my voice. That was the energy I wanted in this moment. Doing this together. We are all the children. It's about hope. It's hopeful. And I know there's not a lot to be hopeful about so we're counteracting that on purpose. That's what this is about."
"Children" is a high-energy dancefloor anthem co-written with GRAMMY Award-nominated songwriter MNEK [H.E.R., Dua Lipa] and Little Mix's Jade Thirlwall.
Just in time for the holiday season, Billy Porter has also released his version of the holiday classic "Have Yourself A Merry Little Christmas," produced by Justin Tranter (Britney Spears, Camilla Cabello, Justin Bieber, and more).
Billy Porter performed his rendition of "Have Yourself A Merry Little Christmas" at this year's National Christmas Tree Lighting in Washington, DC. Billy will also perform a holiday classic at the In Performance at the White House: Spirit of the Season to air on Tuesday, December 21 at 8 p.m. ET on PBS stations nationwide.