Bino Rideaux's 'Sorry 4 Tha Wait II' Tops Heatseekers Album Chart
The project is out now via Def Jam Recordings.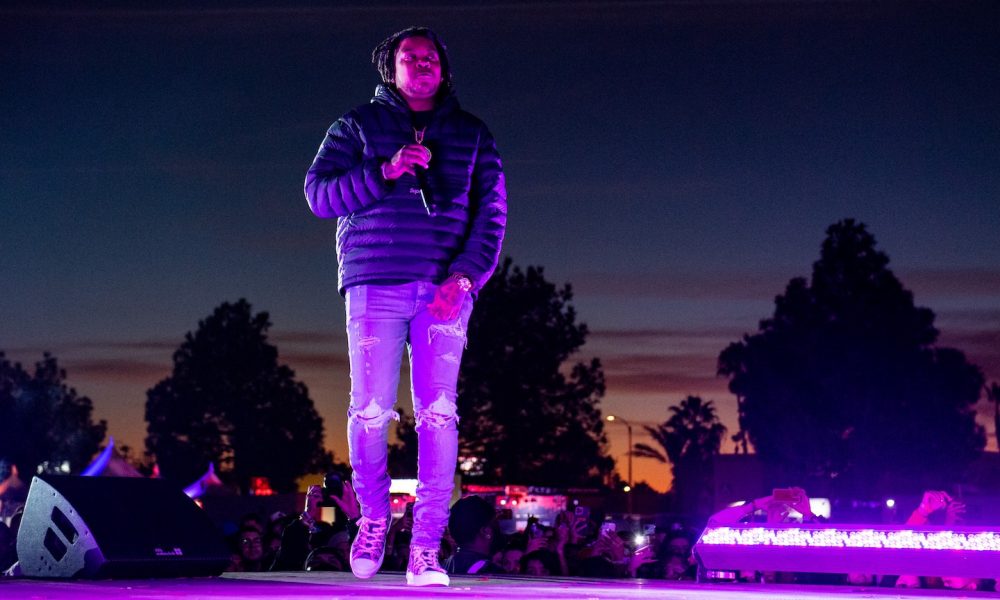 Bino Rideaux's celebrated new LP, Sorry 4 Tha Wait II, has landed at No.1 on Billboard's Heatseekers Album Chart.
The South Central L.A. rapper and Nipsey Hussle protege who has become an essential voice for West Coast hip-hop, dropped his new Def Jam Recordings project on July 1.
S4TWII is the follow up to Bino Rideaux's 2019 mixtape Sorry 4 Tha Wait. S4TWII includes the standout single and video "Outta Line" featuring long-time collaborator Ty Dolla $ign, as well as star-studded features by the late Drakeo The Ruler, Roddy Ricch, and more.
With his one-two punch of laidback flows and hypnotic melodies that have amassed over a quarter-billion streams and nearly a half-million followers, 29-year-old Bino Rideaux has not-so-quietly been shaping the next era of West Coast hip-hop. His seven year journey to the top tier crystalized during 2021, with a non-stop string of single and video releases that started in June with "Got To Know It," which was featured on the Def Jam podcast, Here Comes the Break.
After first teaming up with fellow 21st century West Coast force of nature BLXST for the critically acclaimed Sixtape in 2019, the pair returned in 2021 with Sixtape 2, which spun off the "Pop Out" single and video in July.
It was the prelude to Bino's six-week, 18-city "On My Soul" fall tour of North America (with special guests BlueBuck$Clan and Coot Corleone), with every date sold-out in advance. The "On My Soul" tour kicked off in September with a two-night hometown stand at The Novo in downtown Los Angeles. That same weekend, Bino dropped a new single and video, "No Makeup" featuring King Combs.
Pegged as one of Rolling Stone's "Breakthrough 25," Billboard championed Bino in its tally of "6 LA Rappers to Watch in 2021" and went on to describe him as "the brightest star to emerge from that orbit." Meanwhile, KAZI christened him "one of the West Coast's most exciting new talents." With the release of his new project, Sorry 4 Tha Wait II, Bino Rideaux has clearly come a long way since his first indie project back in 2015, Life Is Like A Movie, recorded out of a D.I.Y. studio in his grandmother's house.