Blue Note Jazz Club Goes Brazilian With Rio Opening
New York's famous Blue Note jazz club has arrived in Rio. Its eighth location, and first in the Southern Hemisphere, opened last Thursday (31 August) in the affluent Lagoa neighbourhood of Rio de Janeiro, Brazil.
The original club opened on West 3rd Street in Greenwich Village, New York, in 1981 and swiftly became a highly prestigious jazz location. The venue hosted concerts by Stevie Wonder and such now-departed fellow greats as Ray Charles and Ella Fitzgerald.
There are two other Blue Note clubs in the US, in Waikiki, Hawaii and Napa, California. In recent years it has expanded internationally, with two franchises in Japan, one in China, one in Italy and another in Slovakia. The Blue Note also has its own label dedicated to live recordings, Half Note Records.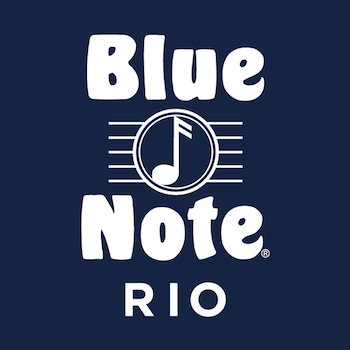 "I started to go to New York's Blue Note when I was a child, and I have always been fascinated by it," Blue Note partner Daniel Stain says in the Rio Times. "In September last year, Calainho [Stain's fellow partner] and I embarked on the project of bringing Blue Note to Rio. Now, the dream is coming true."
"For this project to work," he continues, "it was fundamental to have good musicians around. Rio seemed to be the perfect place because this is where many musicians stay".
The 400-capacity club opened with a performance by the Brazil Jazz Stars, and there are confirmed bookings with an impressive list of notables. They include shows this week by Maceo Parker (7 and 8 September), Sergio Mendes (9 and 10) and dates in the coming weeks for Chick Corea & the Steve Gadd Band, Chris Botti, Hermeto Pascoal and Spyro Gyra.
"Blue Note Rio will especially stand out for its jam sessions," adds Stain. "We cannot predict what will happen, you will have to go and check it out. What if Brazilian musician Hermeto Pascoal meets Lady Gaga in a jam session after her Rock in Rio performance?"
Format:
UK English