'Bluewerks' Celebrates Travel-Themed Lo-Fi Compilation With Hong Kong Pop-Up
Lo-Fi series 'Bluewerks' marks a new collaboration between Astralwerks and Blue Note Records.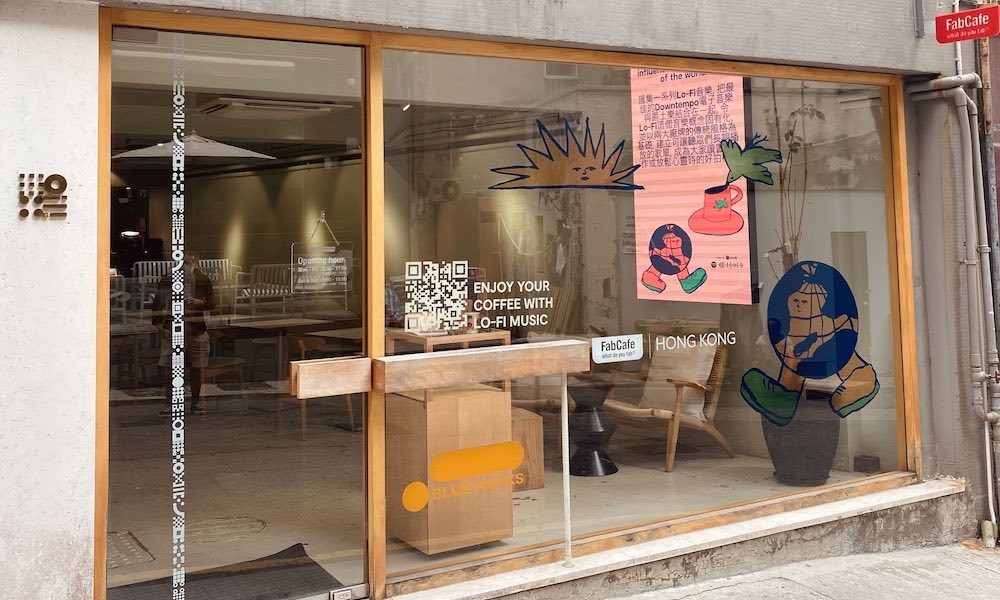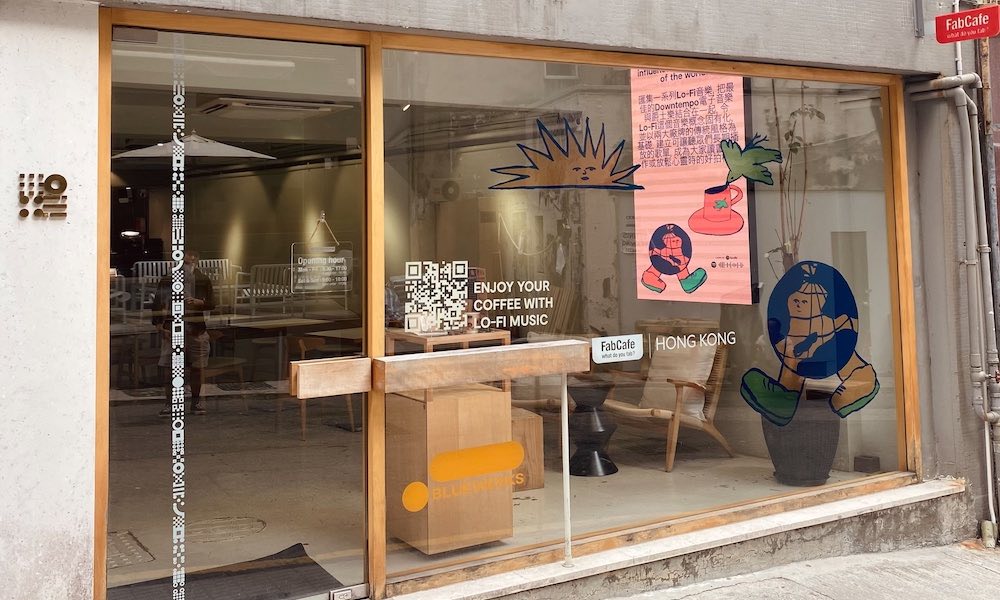 In February, Astralwerks and Blue Note Records launched Bluewerks: a collaborative series of lo-fi compilations that fuse jazz and electronic music across an array of themes and moods. To celebrate their first title – the travel-themed Bluewerks, Vol 1: Up Down Left Right – the labels have partnered with FabCafe in Sheung Wan, Hong Kong to open a unique pop-up shop.
Open now through April 11, the Bluewerks pop-up aims to provide an immersive experience for visitors, where they can enjoy delicious coffee served with a soundtrack of lo-fi music. In the store, customers will be surrounded by Bluewerks-themed décor while they order drinks from a special Bluewerks-inspired menu. In addition to refreshments, fans can pick up free branded coffee coasters and postcards and play with an interactive map, which allows them to place stickers on their dream destinations.
The store is also running a "free drink refill" promotion on all Bluewerks-themed drinks during the life of the pop-up. Follow Fab Café's Instagram to learn how to participate, as well as to view store hours, location, and more.
Released at the end of February, Bluewerks, Vol 1: Up Down Left Right features music from rising lo-fi artists including Zmeyev, Sebastian Kamae, tysu, Saib, G Mills, hiyasu, and Phlocalyst. The 17-minute, eight-track EP also includes an opening prelude from BBC Radio 1 DJ, Pete Tong.
In an earlier statement, Blue Note President Don Was described lo-fi beats as "a highly evocative form of music with its roots clearly planted in the chordal harmonics and rhythms of jazz."
Astralwerks General Manager Toby Andrews called the genre, "an ideal blend of music for all occasions – studying, relaxing, chilling out, and everything in between." Of the series, he added, "our ambition is to update with future volumes regularly and build Bluewerks into a destination for the space, backed by the biggest labels in electronic and jazz respectively."
Click here to listen to Up Down Left Right – Bluewerks Vol. 1.