Boy Named Banjo Prepares New EP, 'Circles'
The EP is set to be released on August 27.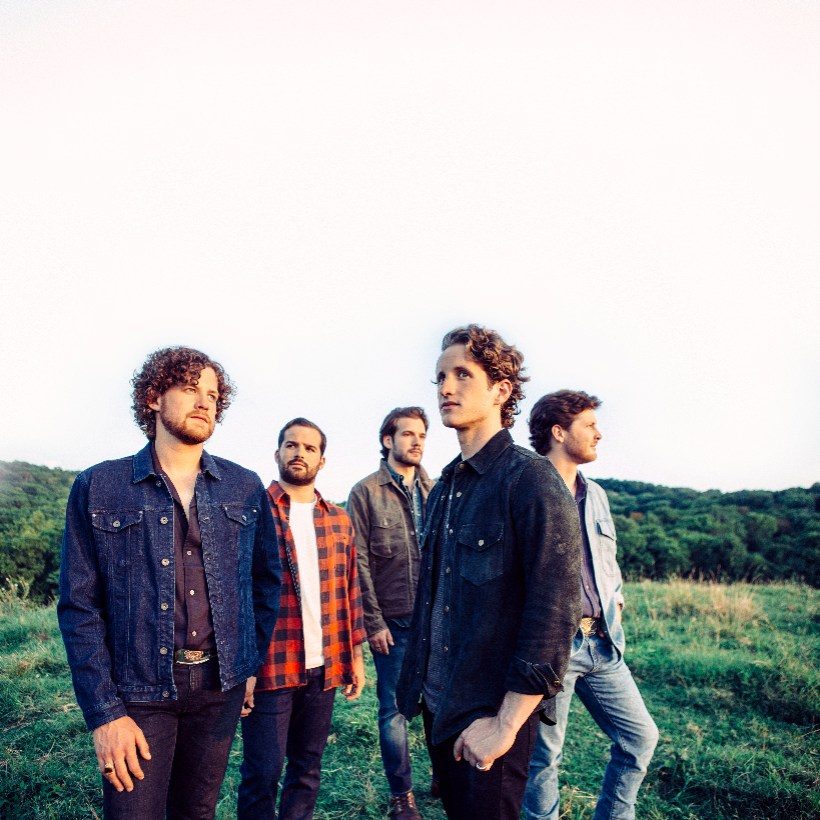 Mercury Nashville's newest band, Boy Named Banjo, have announced their new EP Circles. Dropping August 27, American Songwriter describes the project as, "Marrying a myriad of influences within the country/bluegrass/folk realm, Nashville-based quintet Boy Named Banjo sets an energetic pace for their forthcoming major-label debut…"
The seven-song EP, produced by Oscar Charles (Charlie Worsham, Carly Pearce, Elvie Shane), illustrates their evolved, genre-defying sound. "Our Circles EP has been years in the making," says the band. "With the unexpected time at home during the pandemic, we decided to dive back into this music and try to make it the very best that it could be. We feel the finished product both highlights and represents our band like nothing we have released before. We could not be more proud and grateful to present this EP to the world."
Boy Named Banjo - Feel For You (Performance Video)
Boy Named Banjo have teased the new EP with a live performance video of their song "Feel For You" and the EP's title track, "Circles," which MusicRow Magazine calls, "Packed with pep, this country rocker ramps up the energy with hearty vocals, relentless percussion and ripples of banjo notes beneath wafting electric guitar."
Additionally, the road-tested band will embark on their headlining Where The Night Goes Tour kicking off late August in Atlanta, GA. Tickets are available for purchase.
Circles EP Tracklist:
Only You Know (Barton Davies, Jon Sherwood, William Reames)
Feel For You (Barton Davies, William Reames, Michael Whitworth, Dan Fernandez)
Too Close (Barton Davies, William Reames, Tim Bruns, Jon Sherwood)
Circles (William Reames, Oscar Charles, Jon Sherwood)
Where The Night Goes (Barton Davies, William Reames, Benjamin Simonetti, Jon Sherwood)
Keep Lying To Me (Barton Davies, William Reames, Benjamin Simonetti, Jon Sherwood)
Go Out Dancing (Barton Davies, William Reames, Oscar Charles, Jon Sherwood)
Where The Night Goes Tour:
8/27/2021 Atlanta, GA Terminal West
9/15/2021 Birmingham, AL Saturn
9/16/2021 Athens GA, The Warehouse
9/17/2021 Columbia, SC The Senate
9/18/2021 Lexington, VA Chi Psi Lodge
9/19/2021 Richmond, VA The Broadberry
9/29/2021 Starkville, MS Rick's Cafe
9/30/2021 Rome, GA Peaches
10/1/2021 Anderson, SC Wendells Dippin Branch
10/2/2021 Asheville, NC The Grey Eagle Tavern & Music Hall
10/5/2021 Greensboro, NC The Blind Tiger
10/6/2021 Knoxville, TN Bijou Theatre
10/7/2021 Charlottesville, VA Jefferson Theater
10/8/2021 Washington, DC 9:30 Club
10/9/2021 Ithaca, NY The Dock
10/13/2021 South Burlington, VT Higher Ground – Showcase Room
10/14/2021 New York, NY Mercury Lounge
10/15/2021 Northampton, MA Iron Horse Music Hall
10/16/2021 Wayne, PA 118 North
10/17/2021 State College, PA Stage West
10/19/2021 Madison, WI High Noon Saloon
10/20/2021 Columbus, OH The Basement
10/22/2021 Chicago, IL Carol's Pub
10/23/2021 Milwaukee, WI The Rave II
10/24/2021 Louisville, KY Headliner's Music Hall
10/28/2021 Oxford, MS The Lyric Oxford
11/1/2021 Columbia, MO The Blue Note
11/2/2021 Lawrence, KS The Bottleneck
11/3/2021 Oklahoma City, OK Ponyboy
11/4/2021 Fayetteville, AR George's Majestic Lounge
11/5/2021 Little Rock, AR Stickyz
11/16/2021 Fort Collins, CO Aggie Theatre
11/17/2021 Boulder , CO Fox Theatre
11/18/2021 Denver, CO Globe Hall
11/19/2021 Frisco, CO 10 Mile Music Hall
11/20/2021 Aspen, CO Belly Up Aspen
12/23/2021 Nashville, TN Brooklyn Bowl