UK Rapper Bree Runway Teams Up With Missy Elliott On 'ATM'
The track comes from Bree Runway's debut mixtape '2000AND4EVA.'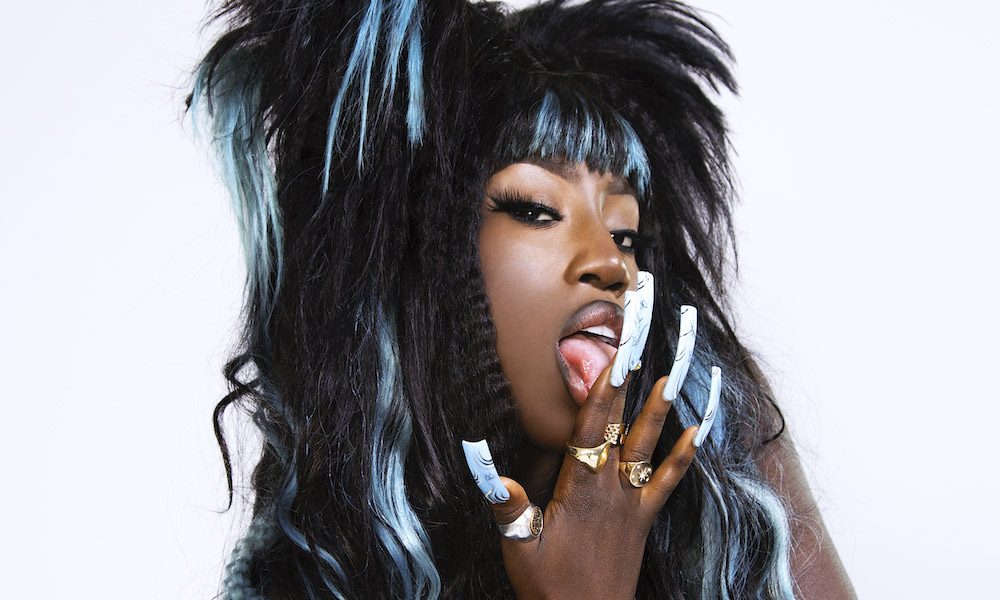 Rising London rapper Bree Runway has recruited Missy Elliott for "ATM," the lead single from her debut mixtape 2000AND4EVA out November 6.
"ATM" is an energetic and bass-heavy collaboration full of confidence and memorable one-liners.
In the track's first verse, Bree Runway sets the tone, saying: "You know what I need and there ain't nobody finer / Shoes, top, skirt, bling, purse all designer" and amps up later on with the lyric "He said I look like a painting by Van Gogh."
Elliott's verse is just as infectious as she brags: "Misdemeanor all in a bag, that's Birkin" and boasts: "I got so much drip you can see me surfing."
Perfectly matching each other's energy, the two artists are an expert pairing.
"Happy to announce that the mystery feature on my single "ATM" is the one and only legend Missy Elliott," Bree Runway wrote on Twitter following the track's announcement. "Lil ole Bree from London on a song with one of the biggest legends on this planet!"
The rapper initially teased the track to her fans with an ATM-themed challenge on her webpage to guess who the featured artist would be. "ATM" made its premiere on Annie Mac's BBC Radio 1 show earlier today as the 'Hottest Record.'
Describing a world that contrasts the many imperfect realities of life, relationships, and heartbreak, 2000AND4EVA draws on Bree's own observations and stays true to her artistry and own strand of 'destructive pop.'
The album boasts collaborations with Maliibu Miitch, Rico Nasty, and Yung Baby Tate. The 9-track project will include previously released tracks "Little Nokia," "Gucci," "Apeshit" and "Damn Daniel."
Bree Runway's debut EP Be Runway arrived in 2019 and made waves with its hit tracks "All Night" and "Big Racks" featuring Brooke Candy.
On her forthcoming mixtape Bree said:
"I'm so excited to put this mixtape out, every track is a different girl but all are SOO Bree at the same time I went through so many emotions creating this tape, trying to create my fly girl music feeling so not fly in my pajamas and stuck in my same old four walls during lockdown to losing a friend and her child in the midst of it all. This year hasn't been the easiest to take myself to a place mentally where I can feel good to create songs to make others feel good. But constantly fighting for inner peace and creativity daily, I'm glad I was able to put together a body of work for fans to press play on and feel like a rockstar with no problems for a second."
Using her platform and voice to speak on subjects like colorism, visibility, and the inaccuracy of categorizing Black women in music genres, Bree is making it her mission to change the narrative.
Pre-order 2000AND4EVA here and view the tracklist below.
2000AND4EVA Tracklist
1. Apeshit
2. Little Nokia
3. Atm Featuring Missy Elliott
4. Damn Daniel Featuring Yung Baby Tate
5. Rolls Royce
6. Gucci Featuring Maliibu Miitch
7. 4 Nicole Thea & Baby Reign
8. No Sir (Freestyle)
9. *Bonus Track* Little Nokia Featuring Rico Nasty