Buddy Guy Launches 'Playing For Change 4' With 'Skin Deep' Remake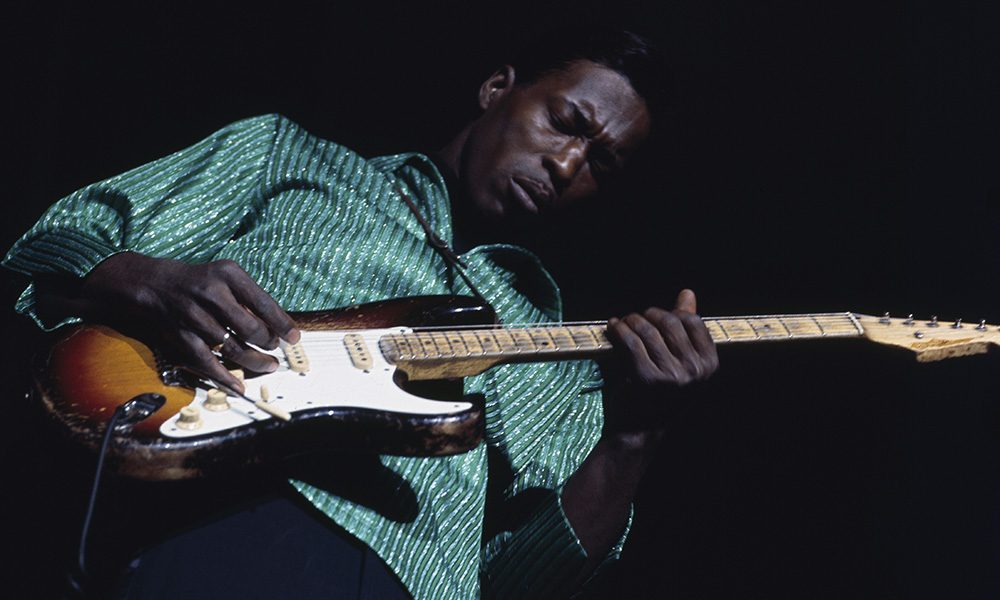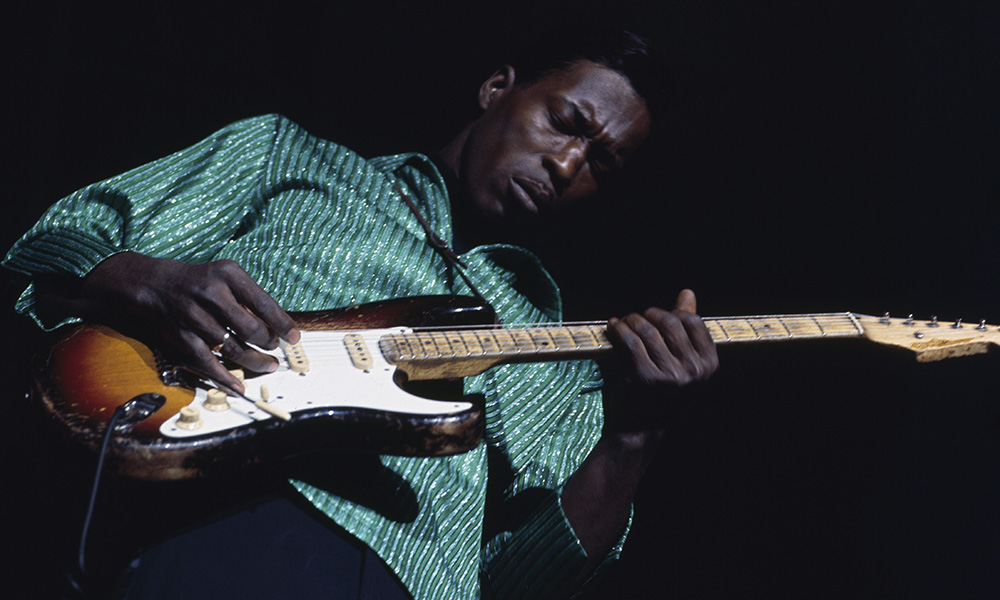 Blues hero Buddy Guy has re-recorded his song 'Skin Deep' as the lead track from Listen To The Music, the upcoming fourth album by Playing For Change, the charity that since 2002 has aimed to change the world for the better via music.
The new version, which arrives for Black History Month, follows PFC's usual, popular formula of featuring various artists adding their parts, in audio and on film, in numerous locations, has cameos by Tom Morello and Waddy Wachtel along with the Chicago Children's Choir, Roots Gospel Voices of Mississippi and many others.
The song was the title track of Guy's 2008 album, when it featured guitarist Derek Trucks, and was also on his 2012 release Live At Legends. You can see the stirring video here, with Buddy playing electric sitar.
Skin Deep featuring Buddy Guy | Playing For Change | Song Across the USA
The new PFC album, which will again feature many other guests, to be announced, is the follow-up to 2014's Playing For Change 3: Songs Around The World. That included 185 musicians from 31 countries and such guests as Keith Richards, Toots Hibbert, Los Lobos, Taj Mahal, Sara Bareilles and Keb' Mo', as well as a song produced by Jackson Browne. The PFC Band subsequently took the album to live stages around the world.
Playing For Change's worldwide endeavours to connect people and cultures include live shows by the PFC Band and the non-profit organisation the PFC Foundation. The latter group is dedicated to building music and art schools for children in all parts of the globe. 50% of net profits of the new album, as ever, will go to the PFC Foundation.
The track with Guy was already in the works when PFC co-founder Mark Johnson spoke to this uDiscover writer in 2015. "It's a great way to show people that we're all connected, without having to preach to anybody," said Johnson of the initiative he founded with Whitney Kroenke.
"You can pick a different song, you can pick 'Gimme Shelter' and it's going to be a bit more serious, like 'We're going to unite to overcome the troubles that we face in humanity,' or 'Stand By Me,' or 'Cottonfields.' But music has such a strength in uniting people." More information about Playing For Change here.
Explore our Buddy Guy Artist Page.
Format:
UK English