C2C 2016 Day 2: Carrie Conquers All
With the Country to Country Festival extended to a three-day event for the first time this year, and easing happily into its more expansive format, Saturday (12) was a day for the huge crowds to make new discoveries and greet old favourites.
The free pop-up stages during the day around London's The 02 offered plenty of opportunities for the ever-growing country community to explore fresh talent. Approaching the main entrance at lunchtime, the sweet acoustic serenade of Sarah Darling made for a fragrant welcome, and was followed by a rousing "yeehaw!" from Great Western Tears.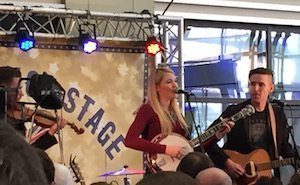 Early afternoon on the Big Entrance Stage also saw an outstanding performance by Ashley Campbell, with songs from the album she's recording for Big Machine's Dot label. Her intelligent lyrics and nimble banjo playing were enhanced by an engaging stage manner, both on light-hearted numbers such as 'Had A Few' and the extremely moving tribute to her father Glen, 'Remembering.'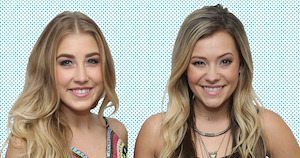 Inside the arena, activity got under way with an early, 5pm kick-off for Maddie & Tae, who warmed up the crowd with numbers from their debut album Start Here. With their sweet voices intertwining like some latter-day Everly sisters, they concluded with their breakthrough hit 'Girl In A Country Song.'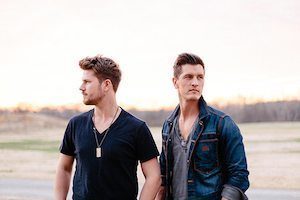 There were similarly strong showings, this time on the smaller, acoustic Yamaha Stage, for Canadians High Valley, who won admirers with a set featuring their thoroughly catchy and traditonal 'Make You Mine'; and for Maren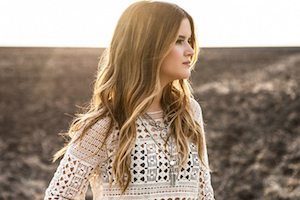 Morris, who continued to emerge as one of the weekend's ones to watch with a sound that marries gospel-soul with country pop, notably on the US country airplay smash 'My Church.'
Sam Hunt, appearing at C2C for the second year running and upgraded to the main stage, had a landmark day, clearly winning the young female vote with his hip-hop and R&B-flavoured take on modern country.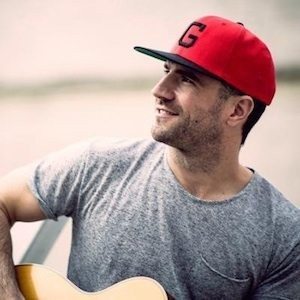 When he went into the crowd to sing and pose for his fans' selfies, one sensed that his massive American success was in the process of being established across the Atlantic.
Little Big Town were greeted as returning heroes, playing a smartly-dressed and streetwise set that called on all of the stagecraft they've built up across the better part of 20 years. As on previous visits, fans sang back the words of even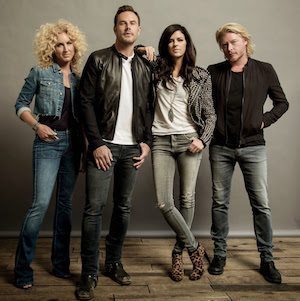 their album cuts, and when they came to their career-changing, CMA and Grammy-award-winning 'Girl Crush,' its reception confirmed its place as a true country anthem.
Carrie Underwood, returning to London only a few months after headlining the Apple Music Festival at the Roundhouse last summer, gave a performance full of the glamour and poise she has come to represent in more than a decade at the top.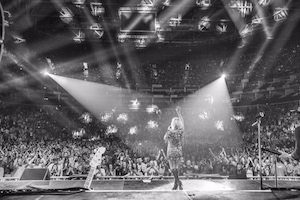 Songs from her current Storyteller album were accompanied by old favourites, including a duet with Hunt and an encore of 'Before He Cheats. A delicate 'I Will Always Love You' paid tribute to one of her heroines, Dolly Parton, and after her fond farewells to one of Underwood's favourite cities, London's now-huge country audience went home delirious.
Format:
UK English