Cage Fight Share New Single 'Respect Ends'; Announce Sepultura Support Shows
The band's new track also features on their self-titled debut album, set for release on May 13.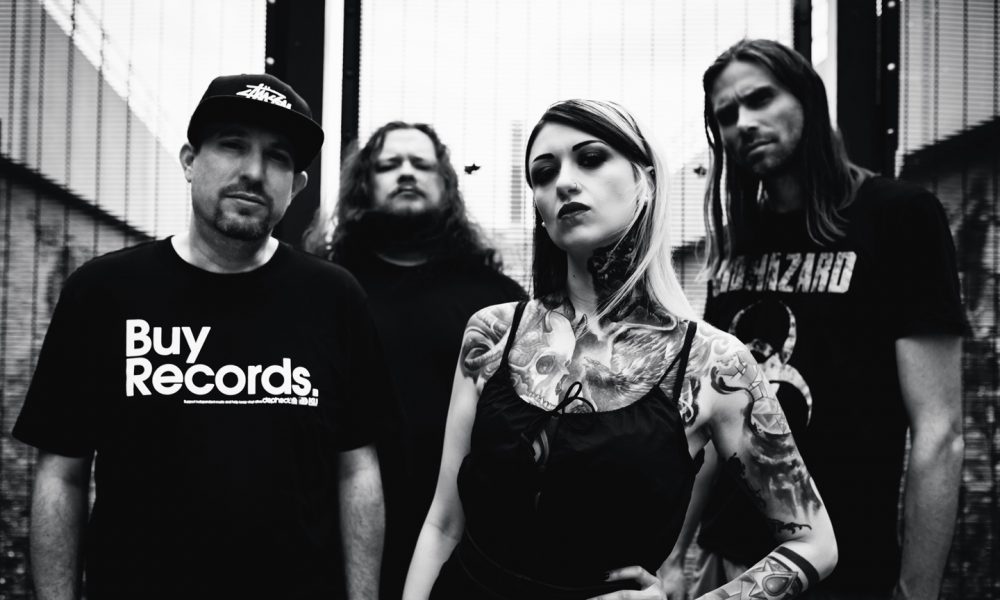 Hardcore alt-rockers Cage Fight, have released a new single titled, "Respect Ends." The accompanying video – satisfyingly played out by Cage Fight vocalist, Rachel Aspe – arrives as a warning to those that attempt to prey on others. You can watch it below.
Rachel explains, "Respect Ends" is dedicated to men (or in fact anyone) who thinks it's OK to harass, abuse, make inappropriate comments or not take no for an answer, both in the real world but also online.
"It's also a message of solidarity to those who have been victims of such behavior. The video is symbolic of the frustration and damage this can cause, and it's something we, as a society, should not and will not accept. The final message is clear. If this is how you behave, stay the f_k away. Otherwise, you will regret it."
Cage Fight will release their debut self-titled album on May 13 via the Candlelight label. One of the most furious hardcore records to emerge from the UK in years, the anger and frustration of  Cage Fight's self-titled debut album is the perfect catharsis for our times.
Cage Fight - Respect Ends
Meanwhile, Cage Fight, alongside Raging Speedhorn, have been announced as support to Sepultura across three UK shows. The band will be busy throughout spring & summer '22, playing various festivals; supporting the likes of Cro-Mags, Napalm Death, Svalbard and Shai Hulud as well as playing a free album their release party at Blondies, London, on May 26.
Cage Fight play the following shows:
19 Mar – The Culture Trust, Luton w/ Svalbard
25 Mar – The Foundry, Torquay w/ Napalm Death
26 Mar – Craufurd Arms, Milton Keynes w/ Napalm Death
15 Apr – New Cross Inn, London, w/ Shai Hulud & Ithaca
22 Apr – Primordial Festival w/ Devin Townsend, Those Damn Crows
26 May – Blondies, London. Album release party [FREE SHOW]
12 June –The Tivoli, Buckley w/ Sepultura
14 June – Tower Hall, Hull w/ Sepultura
15 June –Waterfront, Norwich w/ Sepultura
21 June – Broadcast, Glasgow w/ Cro-Mags
22 June – La Belle Angele, Edinburgh w/ Cro-Mags
25 June – Uprising Festival, Leicester w/ Orange Goblin, Ingested
26 June – The Boulevard – Wigan w/Cro-Mags
27 June – The Cluny, Newcastle w/ Cro-Mags
28 June – Brudenell Social Club, Leeds w/ Cro-Mags
29 June – The Joiners, Southampton w/ Cro-Mags
30 June – The Underworld, Camden London w/ Cro-Mags
31 July – Radar Festival, Guildford w/ Dirty Loops, Hacktivist
13 Aug – Bloodstock Festival, Walton-on-Trent w/ Merciful Fate, Hatebreed