Cage Fight Announce UK Tour With US Hardcore Legends, Cro-Mags
The tour takes place in June, shortly after the release of Cage Fight's self-titled debut, due out on Candlelight on May 13.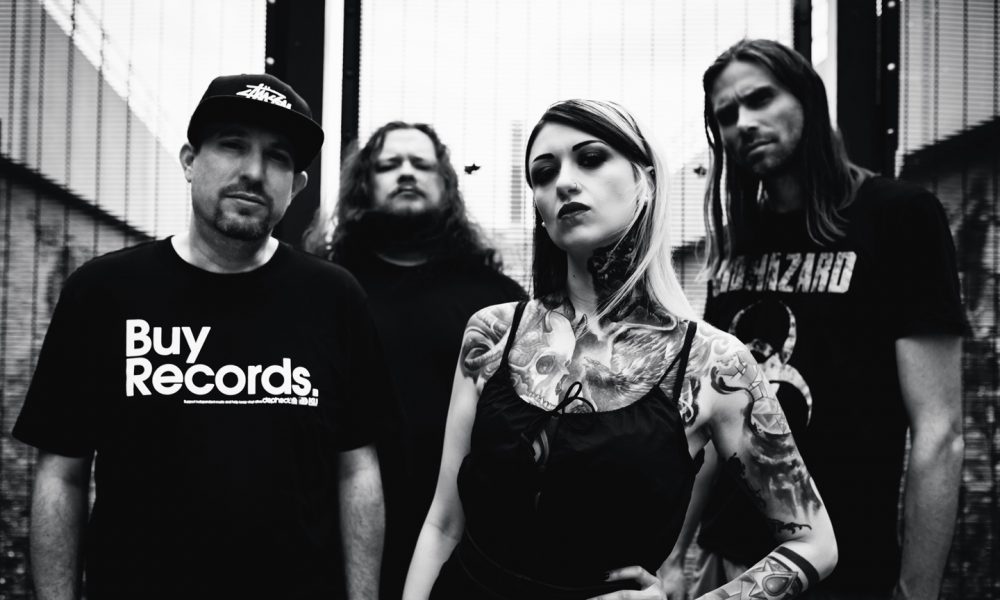 Rising UK hardcore/thrash outfit Cage Fight have confirmed they will be playing a UK tour as special guests to US punk legends Cro-Mags.
They will also be performing a number of other UK shows, supporting the likes of Napalm Death, Svalbard and Shai Hulud, plus festival appearances including Bloodstock Festival 2022.
The Cro-Mags tour will follow the release of Cage Fight's debut self-titled album, due for release May 13 on the Candlelight label.
The band features TesseracT guitarist James Monteith and former Eths vocalist Rachel Aspe. They are gaining a reputation as one of the most furious hardcore records to emerge from the UK in years, the anger and frustration of Cage Fight's self-titled debut album is the perfect catharsis for our times.
The album's artwork – a grabbing hand with the Cage Fight logo tattooed on the palm – visually portrays the violent rage at the core of the band's music. Legitimately tattooed by Rachel, a tattoo artist by trade, the process of creating the image is as impactful as the final artwork itself.
Cage Fight play the following UK shows:
25 Feb – Voodoo, Elektrowerkz, Angel, London w/ The Five Hundred, EXIM, Red Method
19 Mar – The Culture Trust, Luton w/ Svalbard
25 Mar – The Foundry, Torquay w/ Napalm Death
26 Mar – Craufurd Arms, Milton Keynes w/ Napalm Death
15 Apr – New Cross Inn, London, w/ Ithica & Shai Hulud
22 Apr – Primordial Festival w/ Devin Townsend, Those Damn Crows
21 June – Broadcast, Glasgow w/ Cro-Mags
22 June – La Belle Angele, Edinburgh w/ Cro-Mags
26 June – The Boulevard, Wigan w/ Cro-Mags
27 June – The Cluny, Newcastle w/ Cro-Mags
28 June – Brudenell Social Club, Leeds w/ Cro-Mags
29 June – The Joiners, Southampton w/ Cro-Mags
30 June – The Underworld, Camden London w/ Cro-Mags
13 Aug – Bloodstock Festival w/ Merciful Fate, Hatebreed