Carrie Underwood Set To Release First-Ever Christmas Album, 'My Gift'
'I think it's turned out to be the perfect time for an album like this, in this period of such personal and spiritual reflection.'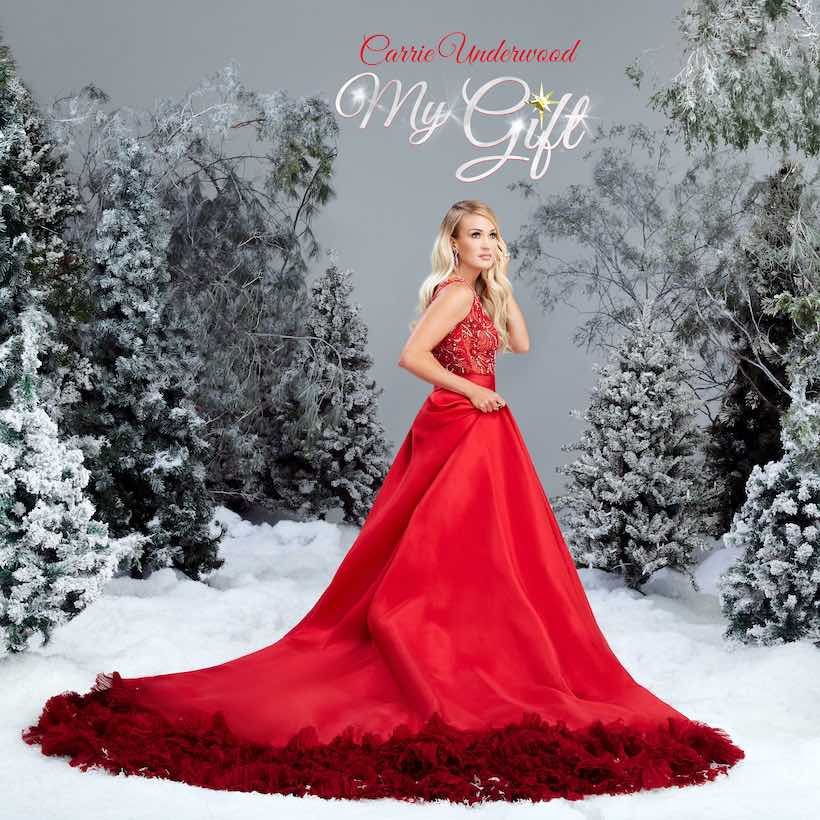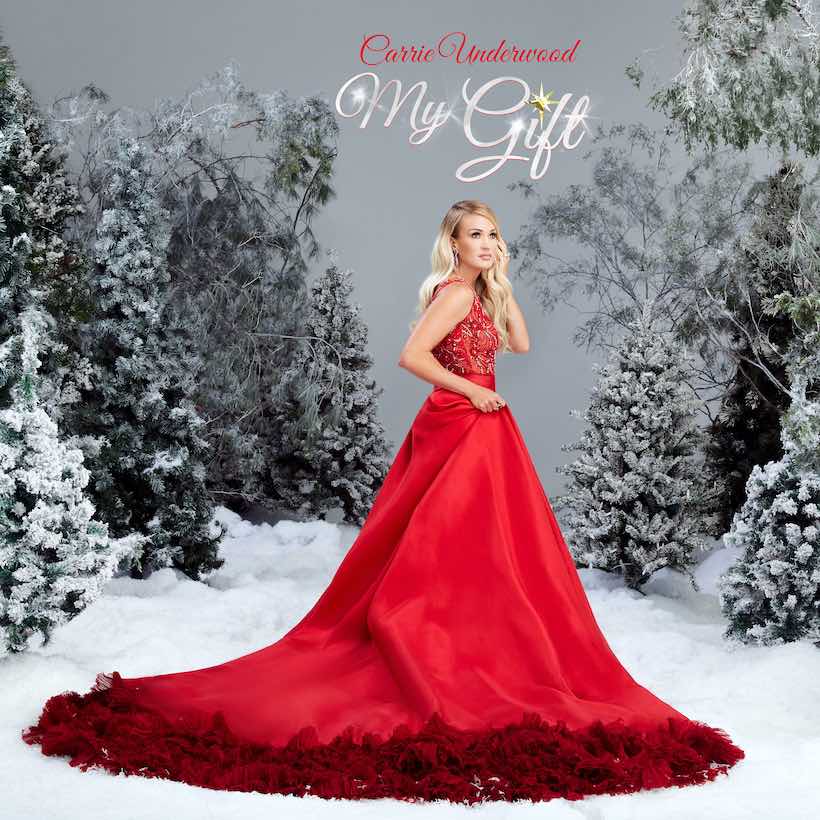 Country star Carrie Underwood has given her fans an early Christmas gift with the announcement of her first-ever holiday record. Set for release on September 25 via Capitol Nashville, My Gift will feature both traditional songs as well as original material. Today, Underwood also shared a video offering a behind-the-scenes look at her forthcoming album.
Carrie Underwood - My Gift Album Trailer
Underwood enlisted the Grammy Award-winning producer, arranger, and multi-instrumentalist Greg Wells (Keith Urban, Adele, Celine Dion) to produce the record. Much of their work together, as the singer explains in the trailer, has been done remotely, via zoom, amid the pandemic. "We're learning how to do things in a different way, which is never a bad thing," says Underwood.
While the chart-topping artist has recorded several holiday songs in the past, My Gift marks her first full-length yuletide record.
The album's tracklist, as well as details about special guests, will be revealed at a later date. It was confirmed, however, that she'll be backed by a world-class orchestra, helmed by the acclaimed arranger, composer, and conductor David Campbell, whose decades of credits include sessions for Beyoncé, Barbara Streisand, and Linda Ronstadt, as well as for his son, Beck.
"I've always wanted to make a Christmas album and it's been a long time coming," said Underwood in a statement. "I knew this would be my next music project after wrapping my tour last year, and I think it's turned out to be the perfect time for an album like this, in this period of such personal and spiritual reflection."
She continued, "For me, it's more important than ever to focus on the true meaning of Christmas in a project like this. Even though it has been a tough year for all of us, sometimes I feel like the greatest realizations can be inspired by the most difficult times, and make us more grateful for the things we do have and for what truly matters."
My Gift follows Underwood's Platinum-selling sixth studio album, Cry Pretty. The critically-acclaimed 2018 title debuted at the top of the Billboard 200, making Underwood the only female artist to land four country LPs at the top of the all-genre chart. In addition to its popular title track, Cry Pretty included such hit singles as "The Champion," "Love Wins," "Southbound," and "Drinking Alone."
My Gift is available September 25 and can be preordered here.