Charlie Worsham Says Country Music Is "A State Of Mind" In Exclusive Long Road Interview
Now based in Nashville, the rising Americana singer-songwriter originates in Mississippi, the cradle of the blues.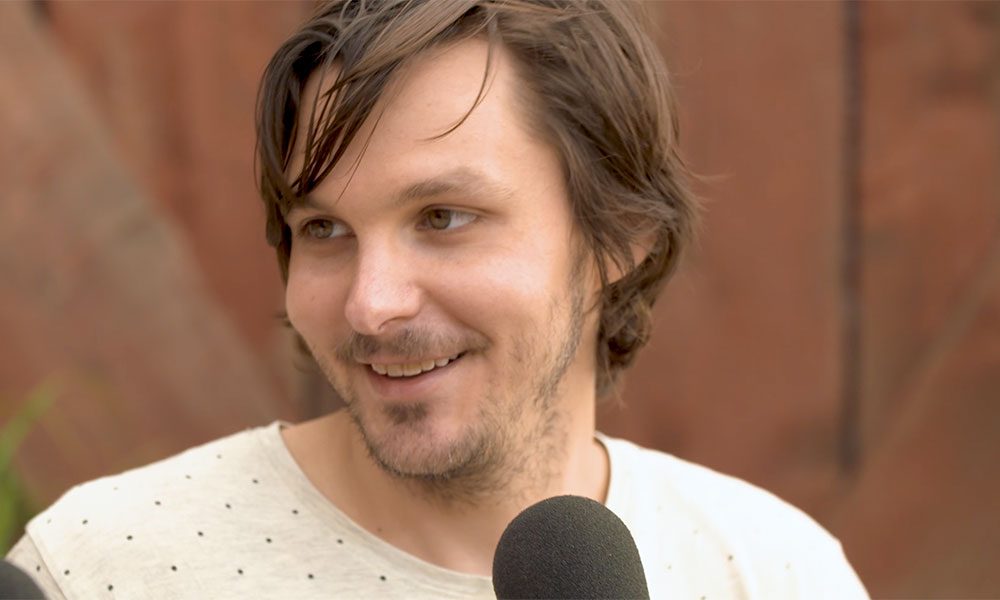 Like many country and Americana performers of note, Charlie Worsham can call Nashville home, but as a kid from Mississippi, he initially grew up following in the footsteps of the blues.
"I got to grow up in the state that really gave birth to American music", he explains to uDiscover Music's Paul Sexton at the inaugural Long Road Festival where he played on the Rhinestone Stage on the Sunday. "The Mississippi delta and the hill country in Mississippi are the birthplaces of the blues. Growing up, for me and my musical journey, those are the records that I learnt to play to by listening along to them."
Worsham's journey has taken him from Grenada, Mississippi to study at musical school at the Berklee School of Music in Boston and then back to Tennessee, where he's been recording an album for Warner Brothers Nashville. An in-demand session guy as well as a rising singer-songwriter, he's shared stages with Taylor Swift, Miranda Lambert and other big names, but he's been recording in Alabama's legendary Muscle Shoals studio and has no intention of hiding his Southern roots.
"I'm proud of being Southern, but I had a bit of a chip on my should when I wrote [my song] 'Southern By The Grace Of God," Charlie Worsham says.  "I'd heard so many songs on the radio saying how country this guy or that person was, but I was thinkin', well my Uncle Ronnie prides himself on how he's cut his hair with dig shears his whole life, so I don't think you can "out-country" me. So we wrote the song around that phrase."
"Country music and what it means really is a state of mind," he continues. "You can go back to when Bill Monroe took Jimmie Rodgers songs and hyped them up with mandolins and there are articles in the press back in the 1930s saying how he (Monroe) had ruined country music by doing that, so it's a debate that's gone on forever. It didn't start with Taylor Swift going pop and it sure won't end there neither."
We're giving away a Gretsch guitar SIGNED by many of the artists that performed at The Long Road Festival! For your chance to win, enter here.
Format:
UK English