'Chess Northern Soul Vol III' Offers More Floorfillers & Rarities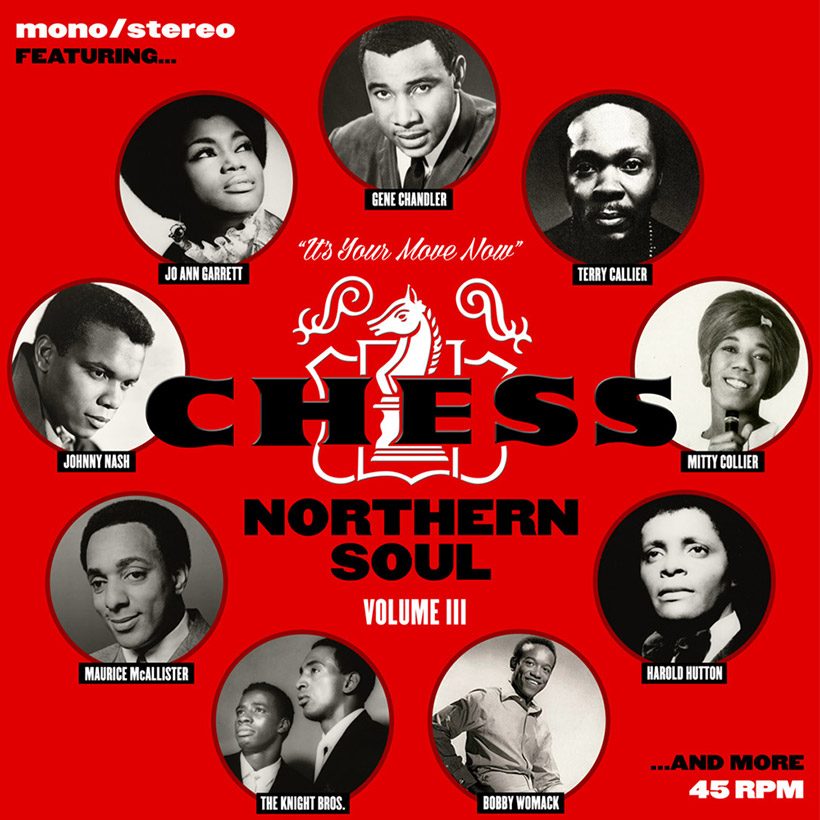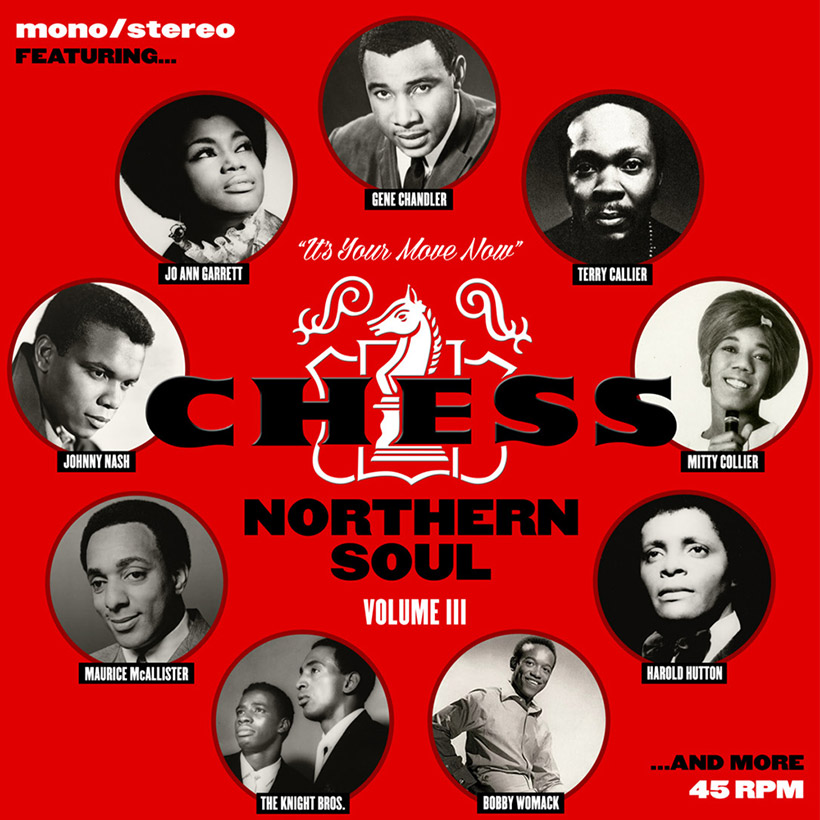 The next instalment in the highly-praised Chess Northern Soul 7" series will be released on 16 March. Chess Northern Soul Vol III is compiled, like its predecessors, by one of the great experts in the field, Ady Croasdell. It  will feature seven more double-sided, seven-inch singles featuring great flooorfillers from the storied Chess, Checker, Cadet and Argo catalogue, in a deluxe presentation box.
The singles will feature the authentic UK livery of the Chess label of the era, with black and silver and black and gold labels in a black and yellow label sleeve. The box includes an eight-page leaflet with detailed notes written by Croasdell. Each box is individually numbered and includes a download card.
Chess Northern Soul Vol III continues to reflect the huge respect for the famous  label, particularly in the UK, where the featured tracks had hallowed status in the clubs that created the Northern Soul genre. Among those featured this time are 'Baby Hang On' by Radiants frontman Maurice McAlister, Mitty Collier's 'Pain' and the much in-demand 1965 number 'Lucky Boy' by Harold Hutton.
There are also first appearances on a seven-inch single for Bobby Womack's 'See Me Through' and the similarly popular LP track 'Foolish Me' by Chicago's Jo Ann Garrett. Another great rarity featured in the new box is Terry Callier's 'Ordinary Joe,' the last original seven-inch of which sold for £820 on eBay in 2017. Even more collectable is 1963's 'Wait' by Jeanette Nellis, a singer about whom nothing is known. Only a couple of original pressings of the track are known to exist among collectors.
Pre-order Chess Northern Soul Vol III here.
The track listing for the seven singles in the set is below.
RECORD ONE
A – Bobby Womack of The Valentinos – See Me Through (1965) (first time on 7")
B – Joe Cato – I'm So Glad (1967)
RECORD TWO
A – Jeanette Nellis – Wait (1963)
B – Amanda Love – You Keep Calling Me By Her Name (1967)
RECORD THREE
A – The Starlets – Loving You Is Something New (1967)
B – Gene Chandler – Such A Pretty Thing (1966)
RECORD FOUR
A – Terry Callier – Ordinary Joe (1972)
B – Maurice McAllister – Baby Hang On (1967)
RECORD FIVE
A – Mitty Collier – Pain (1963)
B – The Knight Brothers – City Life (1964)
RECORD SIX
A – The Kindly Shepherds – Lend Me Your Hand (1967)
B – Harold Hutton – Lucky Boy (1965)
RECORD SEVEN
A – Jo Ann Garrett – Foolish Me (1969) (first time on 7")
B – Johnny Nash – Love Ain't Nithin' (1964)
Format:
UK English