Christmas With Slowhand: Eric Clapton Prepares 'Happy Xmas'
The guitarist's first full-length festive album will feature covers of familiar and lesser-known Yuletide tunes and one new song.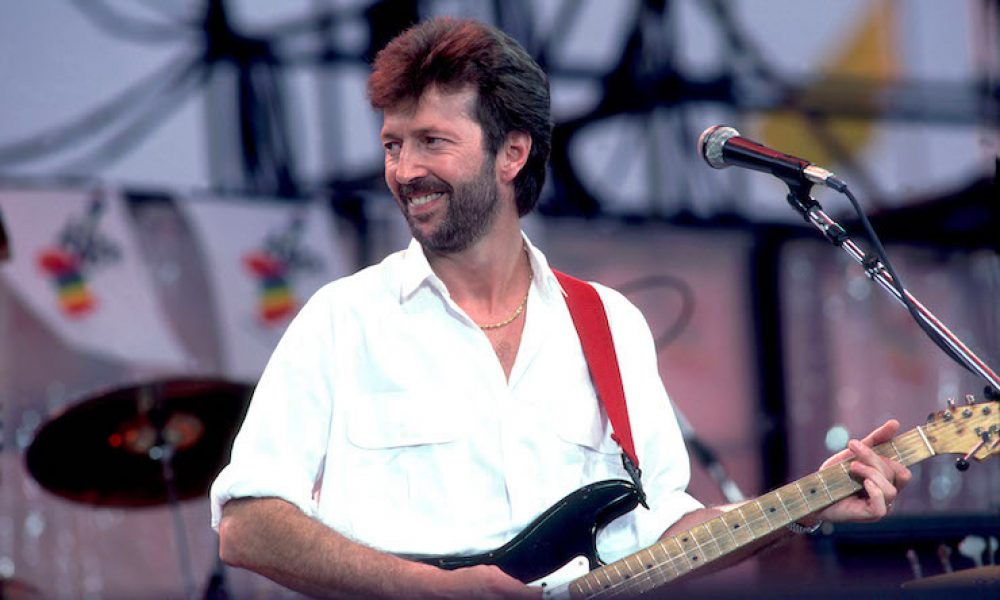 Eric Clapton will release his first full-length Christmas album on 12 October. Happy Xmas will include the guitar giant's interpretations of many familiar festive songs such as 'Away In A Manger' and 'Silent Night,' as well as lesser-known seasonal tunes and the new track 'For Love On Christmas Day.'
"I had in my head that these holiday songs could be done with a slight blues tinge," Clapton tells Billboard, "and I started to figure out how to play the blues lines in between the vocals. I got it down and one of the most identifiable songs on the album, the one that became the foundational style, is 'Have Yourself A Merry Little Christmas.'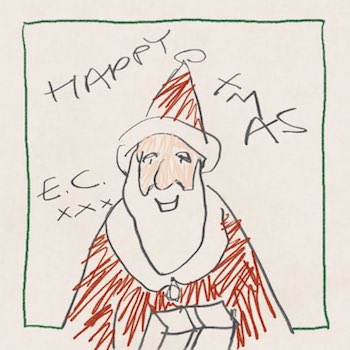 Clapton designed the cover art for the album, which can be seen here. He co-produced it with longtime collaborator Simon Climie, once of the pop band Climie Fisher, and it also features a version of 'Jingle Bells' which Clapton has dedicated to the memory of Avicii. He was an admirer of the Swedish DJ-artist, who died at the age of 28 in April.
Clapton's last studio album of new material, his 23rd solo set, was I Still Do, released in April 2016. He played a major role in the 1999 festive multi-artist release A Very Special Christmas Live, released as the fourth in that series to benefit the Special Olympics.
That LP was recorded at a Yuletide concert the previous December to mark 30 years of the Special Olympics, and featured Clapton playing on 'Christmas Blues,' 'Christmas Tears,' Tracy Chapman's 'Give Me One Reason,' 'Merry Christmas Baby' and the encore of 'Santa Claus Is Coming To Town.'
The track list for Happy Xmas is as follows:
1. White Christmas
2. Away In A Manger (Once In Royal David's City)
3. For Love On Christmas Day
4. Everyday Will Be Like A Holiday
5. Christmas Tears
6. Home For The Holidays
7. Jingle Bells (In Memory Of Avicii)
8. Christmas In My Hometown
9. It's Christmas
10. Sentimental Moments
11. Lonesome Christmas
12. Silent Night
13. Merry Christmas Baby
14. Have Yourself A Merry Little Christmas
Explore our Eric Clapton Artist Page.
Format:
UK English