Clapton's (& Harrison's?) Gibson Back Up For Auction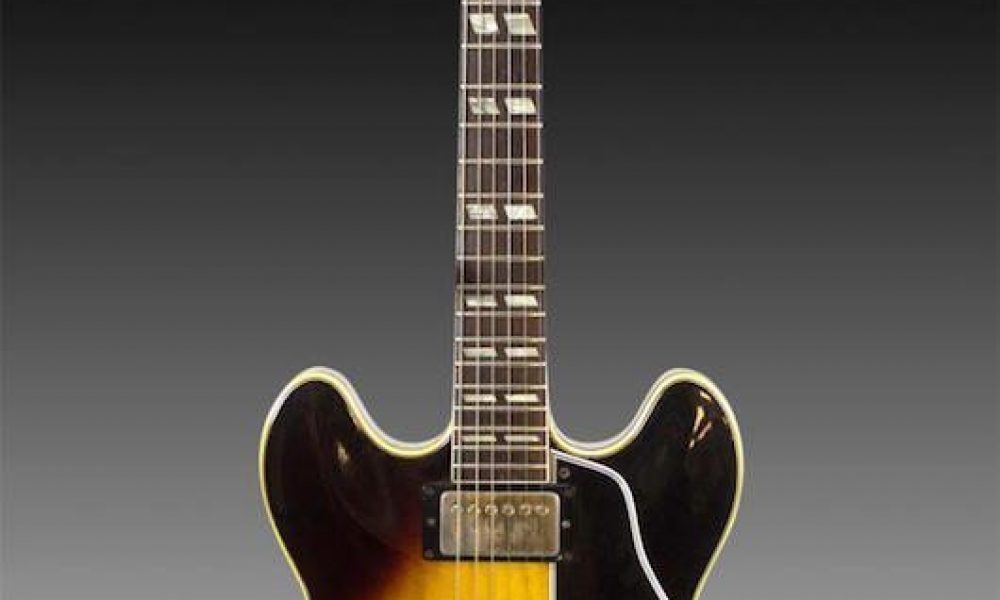 A 1964 Gibson guitar owned by Eric Clapton, which research suggests was given to him by his friend George Harrison, is up for auction among many other instruments and collectibles this weekend. The estimate on its value is $500,000-$1 million.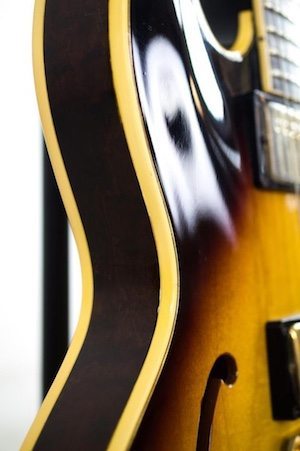 The three-day auction at J. Levine Auctions & Appraisal started yesterday (27) and runs until tomorrow. One of the prize lots is the semi-hollow body, sunburst S345TD Gibson, made of laminated maple, mahogany and Brazilian rosewood, with mother of pearl inlays. Made in 1964, the auctioneers' research suggests that it was owned by Harrison, who gave it to Clapton around 1966 or '67.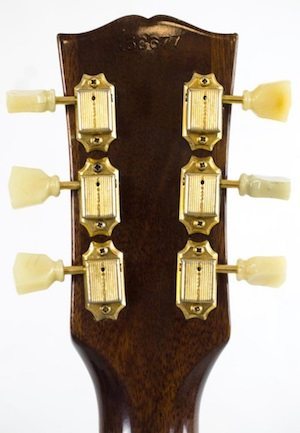 J. Levine are currently in touch with Lee Dickson, Eric's guitar tech from 1979 to 2009, who is looking for evidence in his archives. While nothing conclusive has yet been discovered, Harrison definitely owned a S345TD, and digital enhancement of period photos shows that it has a plastic saddle, like the Clapton model, and the way the sunburst was sprayed is a match. There are no wood grain, winter rings or any marks on the top that could clearly differentiate the instruments.
The guitar case is a Gibson with key from 1967-68, the period in which Eric  gave George the 'Lucy' guitar; additionally, the lower part of the trapeze inlay at the seventh fret is considerably brighter on both guitars.
The Gibson was previously sold at auction, by Clapton, in 1999 at Christie's, when he wanted to raise money for his Crossroads drug treatment centre in Antigua. It was acquired by Jeff Covil, and has subsequently been on display at the Musical Instrument Museum in Phoenix. You can read more information about the auction here.
Explore our dedicated Eric Clapton Artist Page
Format:
UK English