The Coda Collection Partners With United Airlines To Show Hendrix, Lennon, Dylan Docs And More
The new partnership offers in-flight passengers complimentary access to a curated selection of acclaimed music films.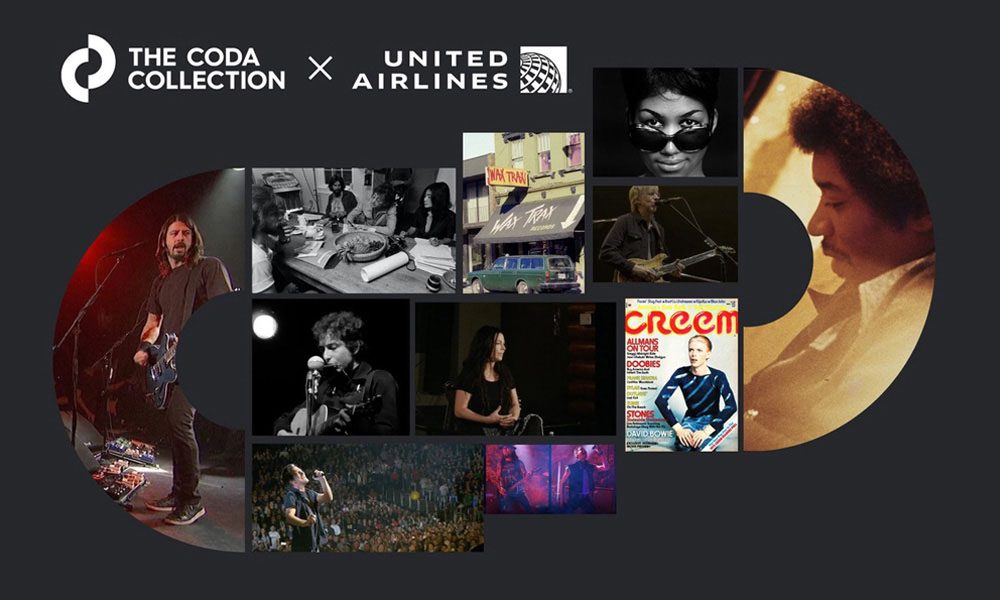 The Coda Collection has partnered with United Airlines to provide in-flight passengers with complimentary access to a curated selection of the most acclaimed concert films, music documentaries, episodic series, and more on all global seat back entertainment and PDE-enabled flights.
Launched earlier this year, The Coda Collection is a subscription streaming service hosted on Amazon Prime Video Channels featuring an exclusive, curated selection of music-centric video content spanning decades and genres. The Coda Collection brings music's untold stories to life through thoughtful curation aimed to deepen the connection between fans and artists.
To kick off the exclusive partnership with United Airlines, the following feature-length titles on The Coda Collection are currently available to stream on qualifying flights:
Jimi Hendrix – Music, Money, Madness…
John Lennon – Gimme Some Truth
Bob Dylan – The Other Side of the Mirror
Pearl Jam – Live in Philadelphia
Evanescence – Embracing The Bitter Truth
The Story of Wax Trax! Records
Aretha Franklin – Lady Soul
CREEM: America's Only Rock n' Roll Magazine
Foo Fighters – Live in Hyde Park
Jane's Addiction – Replay 2020
As part of the partnership, titles will be refreshed regularly, so frequent fliers will always have something new to discover.
The Coda Collection offers hundreds of hours of exclusive concert and documentary content from artists ranging from such legendary icons as Jimi Hendrix, The Rolling Stones, and John Lennon and Yoko Ono to contemporary premieres of new material by such diverse artists as Evanescence, Billy Strings, Jane's Addiction, The Cure and the critically acclaimed Dave Grohl directed documentary What Drives Us – the latter title telling the stories of some of the biggest artists in music, recalling the romance and adventure, as well as the idiocy and chaos, of their time spent on the road.
Visit the official website to see the complete library of titles available to stream exclusively on The Coda Collection and explore new perspectives on the artists and performances surrounding the most iconic moments in music.