Watch Conway The Machine's Music Video For 'Stressed'
'God Don't Make Mistakes' is out now.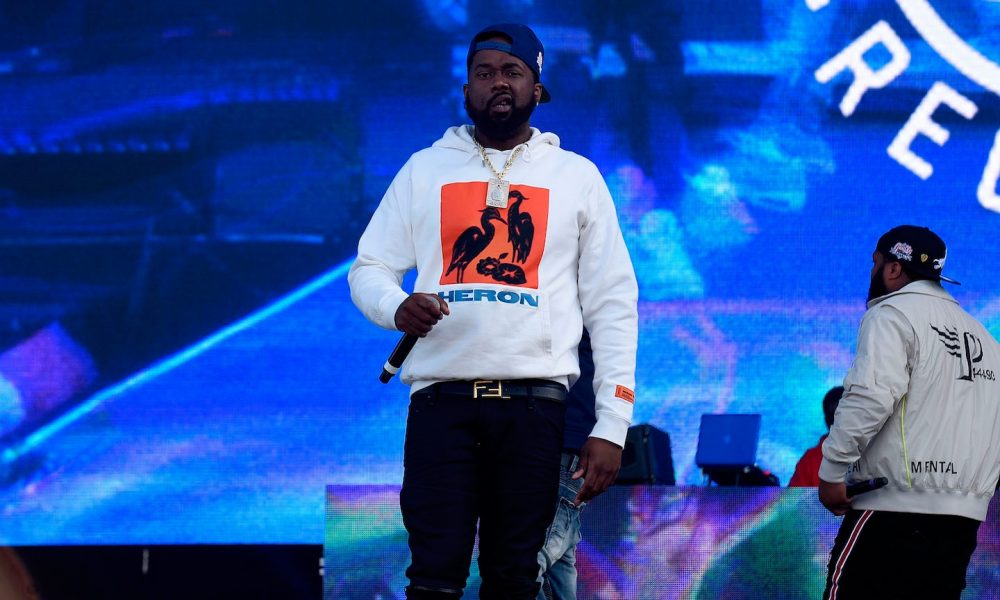 Conway The Machine has released a music video for "Stressed," one of the most emotional and cathartic tracks on his Shady Records debut, God Don't Make Mistakes.
"Do anyone care that I'm stressed," he asks on the song. Perhaps no one track from God Don't Make Mistakes accentuates that window into his soul better than "Stressed." Conway touches on his cousin's suicide, childhood abuse, the loss of his infant son, addiction, trauma, and the debilitating Bells Palsy diagnosis that he has suffered from since being shot in the head—an event that almost killed him.
Now, Conway has released the visual for "Stressed," which consists of five minutes of free therapy and a reminder to check on your strong friends. You never know what they're going through.
The road to Conway The Machine's Shady Records debut album has been eventful and incredibly redemptive. His prelude project, From King To A GOD (2020), was universally hailed and received "Best Album Of The Year" accolades from influential outlets such as the New York Times, Complex, Pitchfork, Noisey, Hotnewhiphop, and Uproxx among many other esteemed outlets.
Building anticipation for God Don't Make Mistakes, Conway's 2021 included a rousing performance of "Scatterbrain" on The Tonight Show with Jimmy Fallon featuring J.I.D. and Ludacris, the honor of contributing a verse to, "Hood Blues," which was selected as the lead-single for DMX's posthumous album Exodus, a headlining performance at the Jay-Z curated Made In America' Festival, and a collaborative single with Jay-Z and Jadakiss, "King Kong Riddim" (from The Harder They Fall OST).
But what's past is prologue. God Don't Make Mistakes is not only Conway The Machine's major label debut, it's also his de-facto origin-story. Fans everywhere are celebrating the triumph, which has quickly become the shining star within Conway's dazzling discography.