Cruel Santino Releases 'Owambe' Themed 'Tapenga' Music Video
The video comes as part of the rollout creatively packaged as 'Patch Update v1.000.'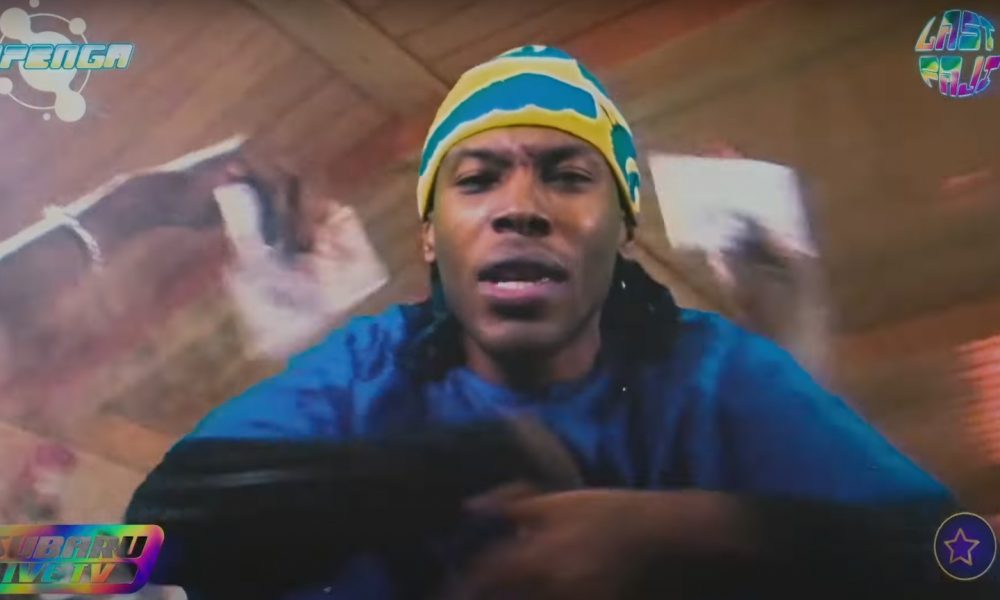 Multi-hyphenate artist Cruel Santino has unveiled the official video for "Tapenga," which is featured on his album Subaru Boys : Final Heaven.
Directed by Cruel Santino, the "Tapenga" video comes as part of the rollout creatively packaged as "Patch Update v1.000." With the patch update, Cruel Santino also released a trailer announcing more video releases, skits, and merch that will live on Subaru Live TV.
Speaking on the release of the update and video, Santi shares: "Life is literally a movie, and it's very important to document your life and times so you don't become lost in the missing pieces of history. Subaru Live TV is my way of showing my life and the lives of others around me. I am on a journey that will probably never end, I want to make movies, anime, video games and more music, and Subaru Live TV is a documentation of everything as its ongoing and happening. 'Tapenga' is more or less just a fun day in our lives, we're always filming and looking for things to shoot and make it as organic and real as possible. That way the emotion and feel of it, lives forever…"
"Tapenga" is set in our current reality in contrast to the animated world of Subaru Boys that Cruel Santino has been feeding fans over the months. The video is a modern interpretation of a Nigerian tradition "Owambe," which is a celebration of big events and milestones in Naija culture. The video is shot from the perspective of young adults living in Africa.
A 21-track conceptual album (co-produced by Cruel Santino), Cruel Santino's Subaru Boysis broken up into multiple arcs, each with its own theme and navigator, guiding the listener through a sonic tale of war and glory. Joining Cruel Santino on this epic adventure are the project's special guests including Skepta, Amaarae, Koffee, Gus Dapperton, and a slew of new music stars from Santino's "Monster Boy" world.
Written across continents, the first half of the project squarely taps into the Alté and Afrobeat lane (with songs like "Matilda" and "Swagger Back"), Cruel also lends himself to sample from recent Grime resurgence on "The Pearls." While the latter half is influenced by more modern genres heard on "Fallin" (which leans R&B) and "Beautiful Nothing" (draws from bedroom pop sounds).