D12 Release Expanded Edition Of Debut Album 'Devil's Night'
The 'Expanded Edition' features nine bonus tracks.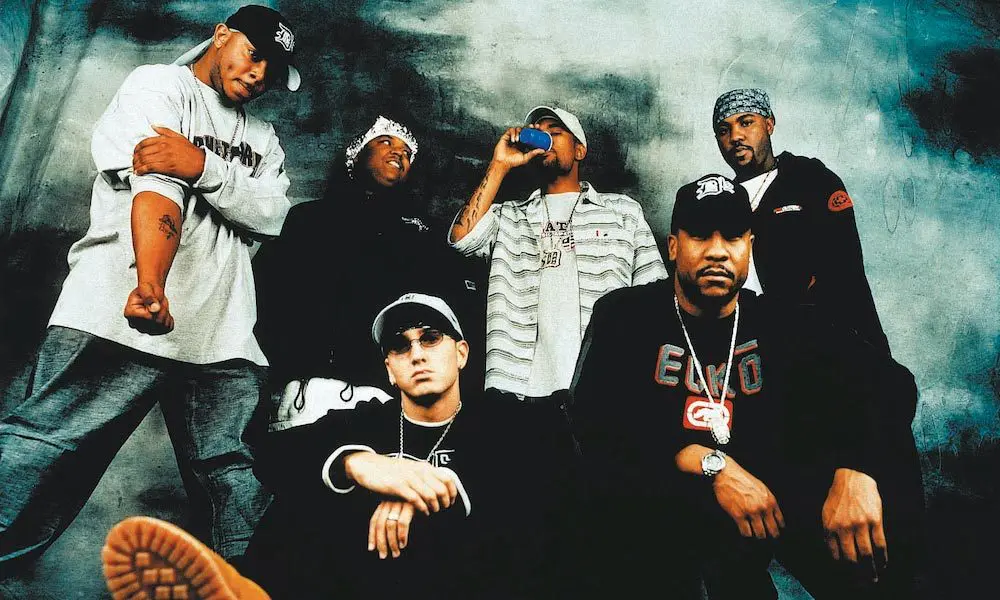 D12 have reissued an expansive, deluxe edition of their seminal debut album, Devil's Night. The new version of the record has been released to celebrate the 20th anniversary of the record, which dropped on June 19 2001.
The LP from the seminal Detroit rap crew debuted at No.1 on the U.S. and No.2 on the UK chart, also reaching the top of the Canadian charts. Devil's Night went on to sell four million albums worldwide and two million in the U.S. The project was initially released under Shady Records and Interscope Records. It was also first album to be released on Shady Records, although the label had been active since 1999.
The album was executive produced by Eminem, who had recently released his hugely successful third studio album, The Marshall Mathers LP, a year earlier.
The album title comes from the Devil's Night tradition, recognized in and around Detroit in which abandoned homes are set ablaze. This practice was so popular in Detroit that it was depicted in the film 8 Mile. The group recorded Devil's Night in memory of D12 member Bugz, who was killed in May 1999 just hours prior to a concert.
The album produced three singles: "Ain't Nuttin' But Music," "Fight Music," and "Purple Pills," which reached No.1 on the US Rap Songs (Billboard) chart. The Expanded Edition includes nine bonus tracks including "Freestyle," which was only released in the UK on a 12" and CD maxi.
Buy or stream Devil's Night (Expanded Edition).
D12 Devil's Night Expanded Edition Tracklist:
Another Public Service Announcement
Shit Can Happen
Pistol Pistol
Bizarre (Skit)
Nasty Mind
Ain't Nuttin' But Music
American Psycho
That's How (Skit)
That's How…
Purple Pills
Fight Music
Instigator
Pimp Like Me
Blow My Buzz
Obie Trice (Skit)
Devils Night
Steve Berman (Skit)
Revelation
Girls
Freestyle
Words Are Weapons
These Drugs
Shit On You
Shit On You (A Capella)
Shit On You (Instrumental)
Purple Pills (Instrumental)
Fight Music (Instrumental)
Blow My Buzz (Instrumental)