'The Marshall Mathers LP': Eminem's Provocative Masterpiece
With 'The Marshall Mathers LP,' Eminem catapulted rap to the forefront of the pop world and proved himself hip-hop's greatest instigator.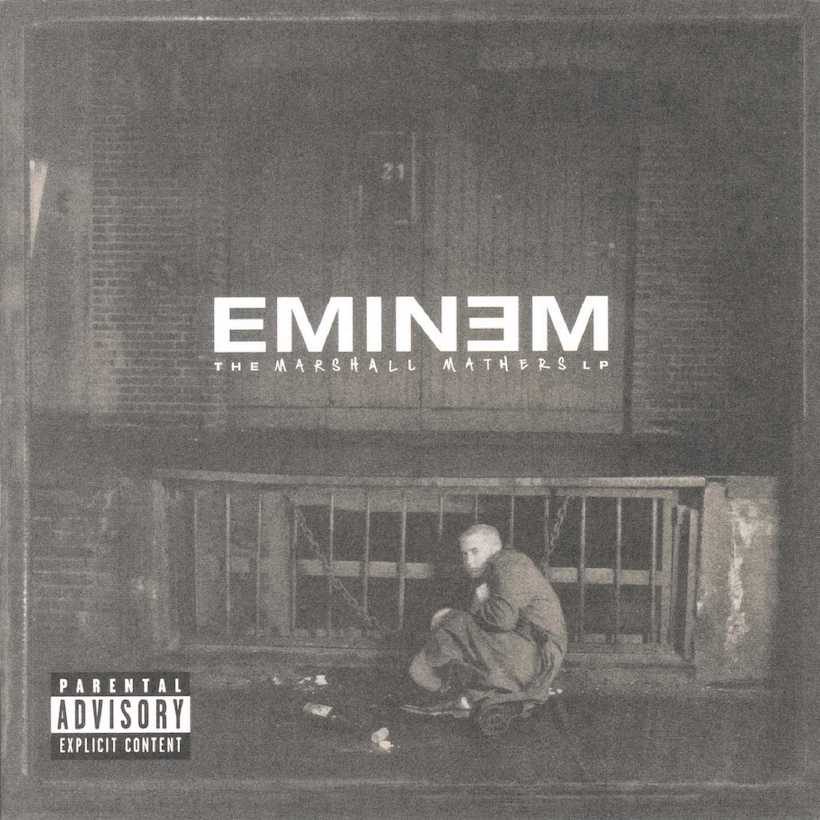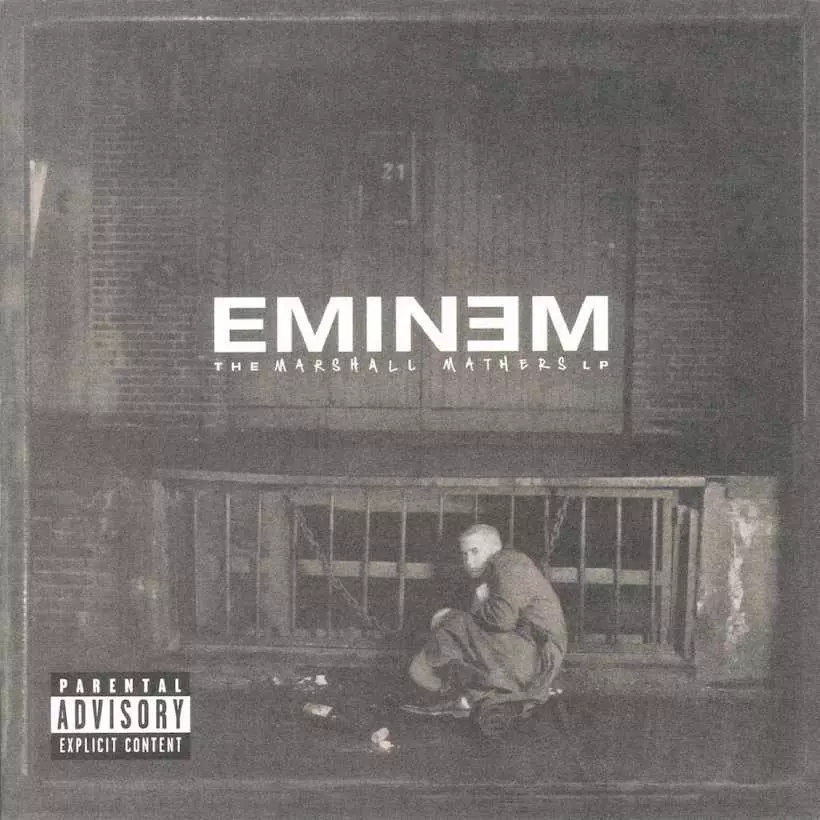 In 1999, The Slim Shady LP positioned Eminem to become one of the biggest stars of the new millennium. It took him just over a year to make good on this, and, upon doing so, he catapulted rap to the forefront of the pop world in ways previously unknown. His follow-up album, The Marshall Mathers LP, contained the same provocative lyricism but took things a step further, unleashing his vitriol at both ex-lovers and pop-culture figures alike. The Marshall Mathers LP would propel Eminem to an unfathomable level of fame, but, stylistically, he would spend most of his career in a lane all his own.
Listen to The Marshall Mathers LP on Apple Music and Spotify.
As a follow-up to The Slim Shady LP, The Marshall Mathers LP functions as both a remake and a sequel, expanding upon old ideas and branching out into new, surprising territory, with Dr. Dre once again at hand. The former album had established much of Eminem's personal and cultural mythology, but on The Marshall Mathers LP, released on May 23, 2000, he would delve in even further and completely deconstruct his personal life. On the track "Marshall Mathers" he performed a raw excavation, while "Drug Ballad" found him sneering through a veneer of intoxication; the album's stunning closer, "Criminal," saw him walk a tightrope between the two.
Blurring the lines of reality
There were plenty of familiar elements on The Marshall Mathers LP, including a second appearance from Eminem's manager at the time, Paul Rosenberg, who acts as the resident naysayer to the rapper's antics on "Paul – Skit." There's also the first appearance of a "Steve Berman" skit, then the president of sales and marketing at Interscope Records, who provides an enlightening view of how Em's record is "received" within the industry. Both of these interludes would continue to define Eminem's albums for years, further blurring the line between Marshall Mathers' alter ego and his reality.
But on The Marshall Mathers LP, what felt familiar then sounds darker and more biting now. As a sequel to "'97 Bonnie And Clyde," "Kim" is one of the most explosive tracks on the album: Eminem raps from both sides of his notorious relationship with his ex-wife, going from rabid devotion to hatred, over The Bass Brothers' rock-heavy production, with chilling results.
The real Slim Shady?
"The Real Slim Shady" would become Eminem's biggest hit ever, peaking at No.4 on the Billboard Hot 100 and going on to be of the most iconic songs of the decade, if not hip-hop to date. It was famously added to The Marshall Mathers LP at the last minute (mere hours before the album was due), having been concocted in response to concerns that The Marshall Mathers LP didn't yet have a song that could repeat the impact of "My Name Is."
Eminem - The Real Slim Shady (Official Video - Clean Version)
A career-defining track, "The Real Slim Shady" spoke to Em's vast influence over pop culture, with the MC addressing a whole generation of Slim Shadys who "cuss like me, who just don't give a f__k like me/Who dress like me, walk, talk and act like me."
Then, in a stroke of brilliance, he brought his Slim Shady army to mainstream America in an unforgettable MTV Video Music Awards performance, with a swarm of Eminem lookalikes marching down the aisle and recreating the track's iconic music video. It was a surreal and meta moment for an MC who raps about winning an MTV Award and having to sit next to the very pop stars he eviscerates in his music.
Unlike anything released before or since
But it was another track, not as big as "Slim Shady," but arguably just as iconic, that would have the strongest cultural impact: "Stan." Eminem never followed tradition, but as the third track – and second song proper – on The Marshall Mathers LP, a seven-minute concept song that sampled Dido was one of the last things anyone expected. Its raw and thorough self-examination still sounds unlike anything released before or since.
Eminem - Stan (Long Version) ft. Dido
A cautionary tale that spoke to the evolving relationships between celebrities and fans, "Stan" gave a name to the era's growing obsession with fame and the undue burden placed upon artists for their influence. This was hip-hop narrative at its best and it allowed the rapper to portray not Eminem, not Slim Shady, but Marshall Mathers: a rare voice of reason. Few artists could pull off three in-character verses then pivot back to their usual persona for a fourth.
The king of controversy
By this point, Eminem had already been painted as the king of controversy, and much of The Marshall Mathers LP was an unassailable retort to being pegged as America's scapegoat. As he raps on "The Way I Am," "When a dude's getting bullied and shoots up his school/And they blame it on Marilyn and the heroin/Where were the parents at?" he alludes to the school shootings in Columbine and the media's indictment of Marilyn Manson as the inspiration for such violence.
Eminem - The Way I Am (Official Music Video)
Even as the biggest star in music, Eminem was going on stage dressed as a serial killer, waving chainsaws around. Regardless, The Marshall Mathers LP became the fastest-selling studio album by any solo artist in American music history – a record that went unrivaled for 15 years, until Adele released 25.
Taunting and, in some cases, threatening the most recognizable politicians and pop stars in America, Eminem is one of a kind. There's no better reminder of that than The Marshall Mathers LP.