'The Slim Shady LP': Eminem's Warning Shot At Hip-Hop
Released on the cusp of a new millennium, 'The Slim Shady LP' found Eminem starting one of the greatest runs in hip-hop history.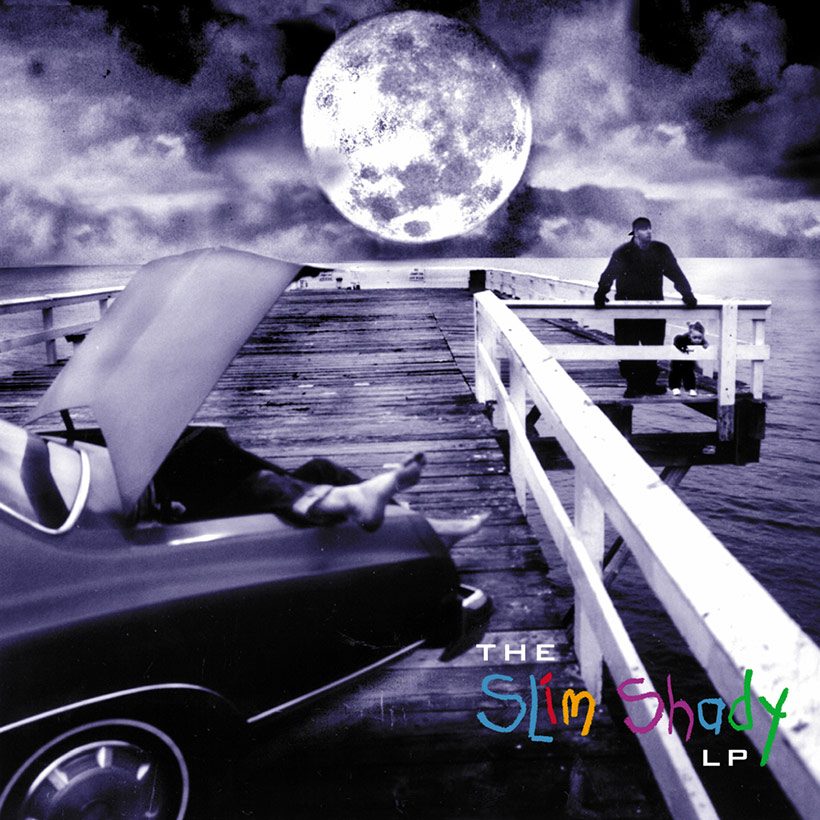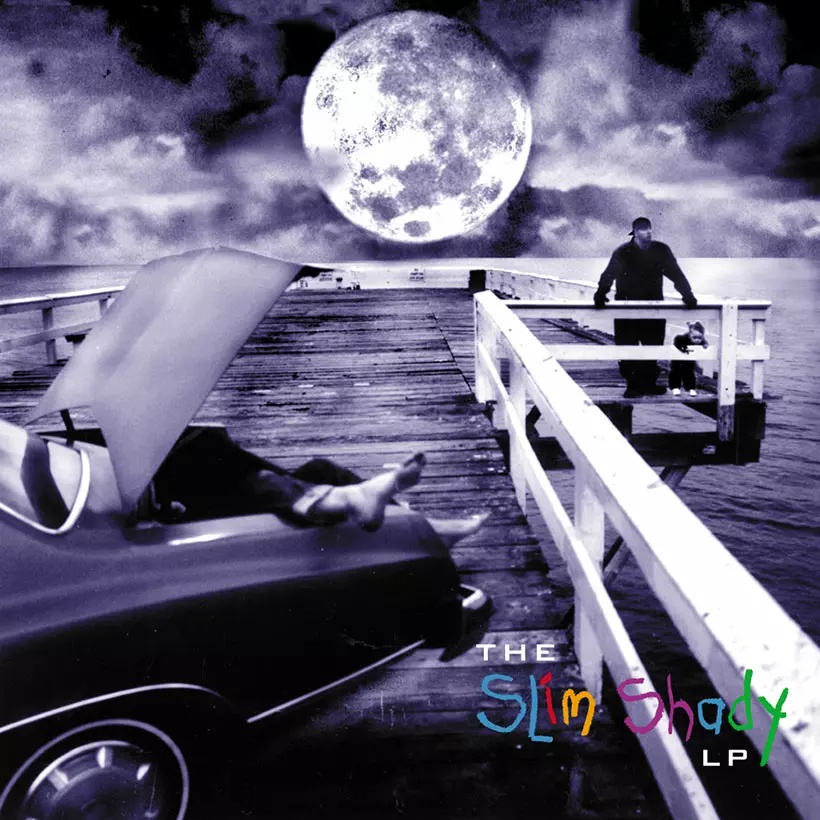 Arriving on February 23, 1999, The Slim Shady LP marked Eminem's major-label debut and functioned as a warning shot from the man who would go on to become the most dangerous MC on the planet. Compared to his later releases, The Slim Shady LP feels understated and almost sparse, but it offers a rare and surprisingly fleeting glimpse at the pre-fame version of the pop-culture terrorist who would put MTV on its heels.
Listen to The Slim Shady LP: Expanded Edition right now.
What was thrilling to some – and grisly to others – was the authenticity with which Eminem managed to portray himself (or himselves, depending) as this morally derelict prankster – some Loony Tunes version of Hannibal Lecter who would chug a 40 with you and then bludgeon you to death with the bottle. This sometime-merry menace has been imitated countless times since, but no one can do it as well because Em made it look so good.
My name is…
It would have been easy to write him off as a gimmick. The album's smash single, "My Name Is," derives its title from a name tag. When the hooks are consistent, they're often unmelodic and lyrically unacceptable to sing in public. The album is relentlessly violent and filled with Eminem doing colorful character work. But it was, and often still manages to be, totally mesmerizing. Few rappers have been as committed as Eminem was during his titanic run.
It took some getting used to, but The Slim Shady LP would win the Grammy for Best Rap Album the year after its release. The award had only been around since 1996 and had so far been handed to Naughty By Nature, Fugees, Diddy, and, in 1999, Jay Z. To say that Eminem's arrival was a disruption would be an understatement.
Eminem - My Name Is (Official Music Video)
"'97 Bonnie & Clyde" warps the loving duet between Bill Withers and Grover Washington, Jr, into a revenge fantasy in which Em takes out his wife and brings his daughter along for the deed. "Bad Meets Evil" is set up like an old Western; girls are overdosing at rave parties on "My Fault"; and a guy from Connecticut is making grotesque prank calls on "Ken Keniff." Even if you've been paying close attention, this is some of the craziest stuff ever rapped on record. This isn't self-deprecation. This isn't over-sharing. This isn't sensationalist – it's beyond the pale.
Twenty years later, The Slim Shady LP is perhaps the most unique release in Eminem's discography. While his lampooning of pop culture would ultimately shift to Ja Rule and boy bands, in 1999 he was decidedly more daytime television. His gimmicks are based in true-crime shows, soap operas, battling schoolyard bullies, earning minimum wage, and Lugz. Standing on the brink of a new millennium, Eminem would be catapulted to superstardom and find himself wholly unable to inhabit this world or point of view again.
Just months away from world domination
The solemn introspection Eminem aimed for in his later releases never matched what he did on The Slim Shady LP, and some of that is thanks to the production, overseen by Dr. Dre, Mark, and Jeff Bass, and Eminem himself. The drums make the LP feel like a boom bap album, especially when you think about the sinister intensity of the synths that would define the peak-Eminem sound. But it often works wonders and we end up getting a few of the most unique (if not flat-out greatest) songs the man has ever made.
Eminem - Guilty Conscience (Director's Cut) ft. Dr. Dre
Take "If I Had," which has always been one of the album's more distinct tracks; indeed, removed from the context of The Slim Shady LP, it's one of the most startling moments of Eminem's career. His anger and penchant for perversities more or less take a back seat to his resigned anxieties. It's one of the rare Eminem songs on which he breaks this fake reality almost entirely, and the song becomes a lens through which we can view the far less serious remainder of the album.
Eminem would never stop rapping about pills and booze, but it feels different within the confines of lyrics about house parties and jobs at Builder's Square (somehow one of the album's most dated references). It's especially eerie to hear rhymes about Tylenol PM this early in his career. Of course, months after the song's release, many of Marshall Mathers' other complaints would never be relevant to his life again – worrying about shifts at work, his phone line getting cut off, not having a million dollars.
The Slim Shady LP is the first entry in one of the strongest three-album runs in the history of rap – maybe the greatest ever. The Eminem who would emerge on The Marshall Mathers LP the following year, and again on The Eminem Show, would be brasher and more confident; he'd be even angrier and often a lot less fun. But this early display of his idiosyncrasies at their rawer stages is integral to understanding an MC who was just months away from world domination.
The Slim Shady LP 20th Anniversary expanded reissue can be bought here.