DaBaby Releases 'Peep Hole' Video And Expanded Album
The deluxe edition of 'Blame It On Baby' includes ten new tracks, featuring the likes of Yung Thug and Gunna.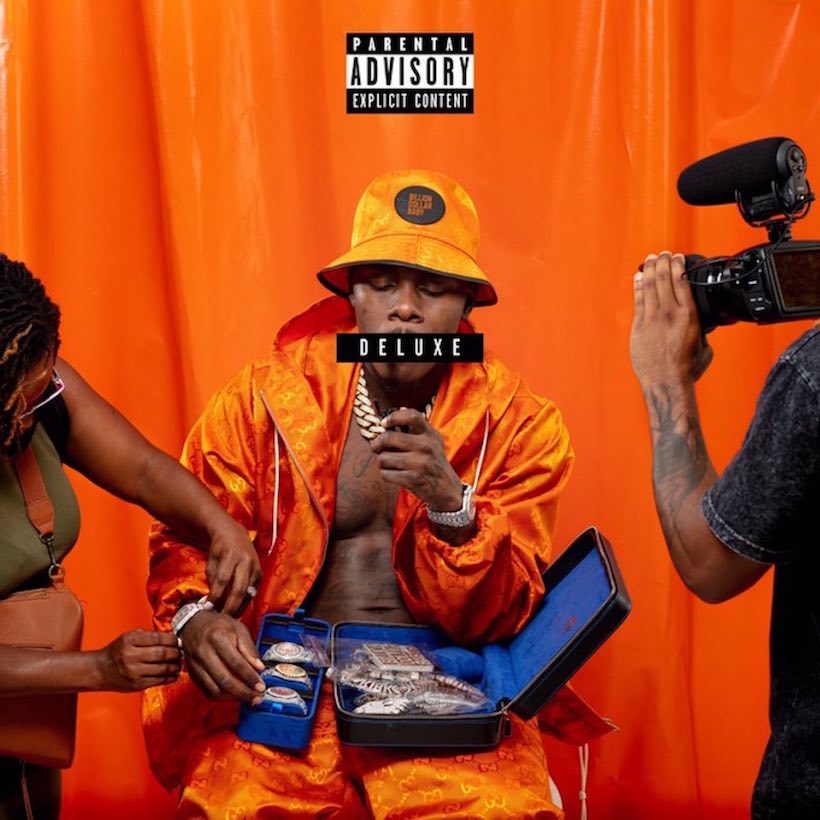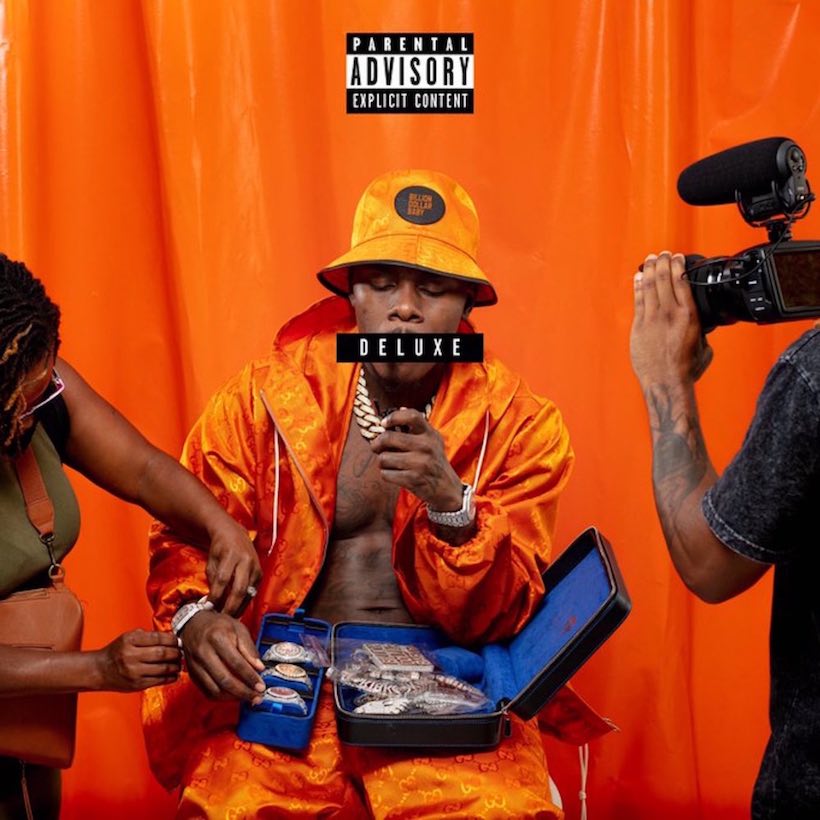 Chart-topping phenomenon DaBaby presented fans with ten new songs today, thanks to a deluxe, digital edition of Blame It On Baby. The new tracks, frontloaded ahead of the original album's songs, include guest appearances by Yung Thug, Gunna, Stunna 4 Vegas, and Rich Dunk, while a previously-released "Black Lives Matter" remix of DaBaby's No.1 hit "Rockstar" concludes the LP. In addition to the expanded album, DaBaby also shared an eye-popping video today for one of his latest songs, "Peep Hole"
DaBaby - PEEPHOLE [Official Music Video]
The 2020 MTV Video Music Award nominee (who is up for four awards, including Artist of the Year) looks sharp in his latest visual. Directed by frequent collaborators Spicy and James Rico, "Peep Hole" showcases the rapper at a photoshoot in a variety of colorful outfits – from a casual Burberry ensemble to a bright Gucci tracksuit. The single comes on the heels of "No Dribble" featuring fellow North Carolina artist Stunna 4 Vegas. A basketball-themed video for the song dropped last week.
Blame It On Baby was originally released in April – much to the surprise of DaBaby's fans. The album debuted at the top of the Billboard 200 and gave the rapper his first No.1 single on the Hot 100 with "Rockstar" featuring Roddy Ricch. The original iteration of Blame It On Baby, which marks DaBaby's third studio full-length, also includes all-star contributions from the likes of Migos, Future, Ashanti, and Megan Thee Stallion, among others.
Blame It On Baby (Deluxe) is available now. Scroll down to view the tracklist and listen to it here.
Blame It On Baby (Deluxe) tracklist:
1. Billboard Baby
2. Practice
3. Peep Hole
4. Blind (Ft. Young Thug)
5. No Dribble (Ft. Stunna 4 Vegas)
6. Go
7. Trouble
8. Call It Even
9. Tlc (Ft. Gunna)
10. Go First (Ft. Stunna 4 Vegas & Rich Dunk)
11. Can't Stop
12. Pick Up (Ft. Quavo)
13. Lightskin S__t (Ft. Future, JetsonMade)
14. Talk About It
15. Sad S__t
16. Find My Way
17. Rockstar (Ft. Roddy Ricch)
18. Jump (Ft. YoungBoy Never Broke Again)
19. Champion
20. Drop (Ft. A Boogie wit da Hoodie and London on da Track)
21. Blame It On Baby
22. Nasty (Ft. Ashanti and Megan Thee Stallion)
23. Amazing Grace
24. Rockstar (BLM Remix) (Ft. Roddy Ricch)